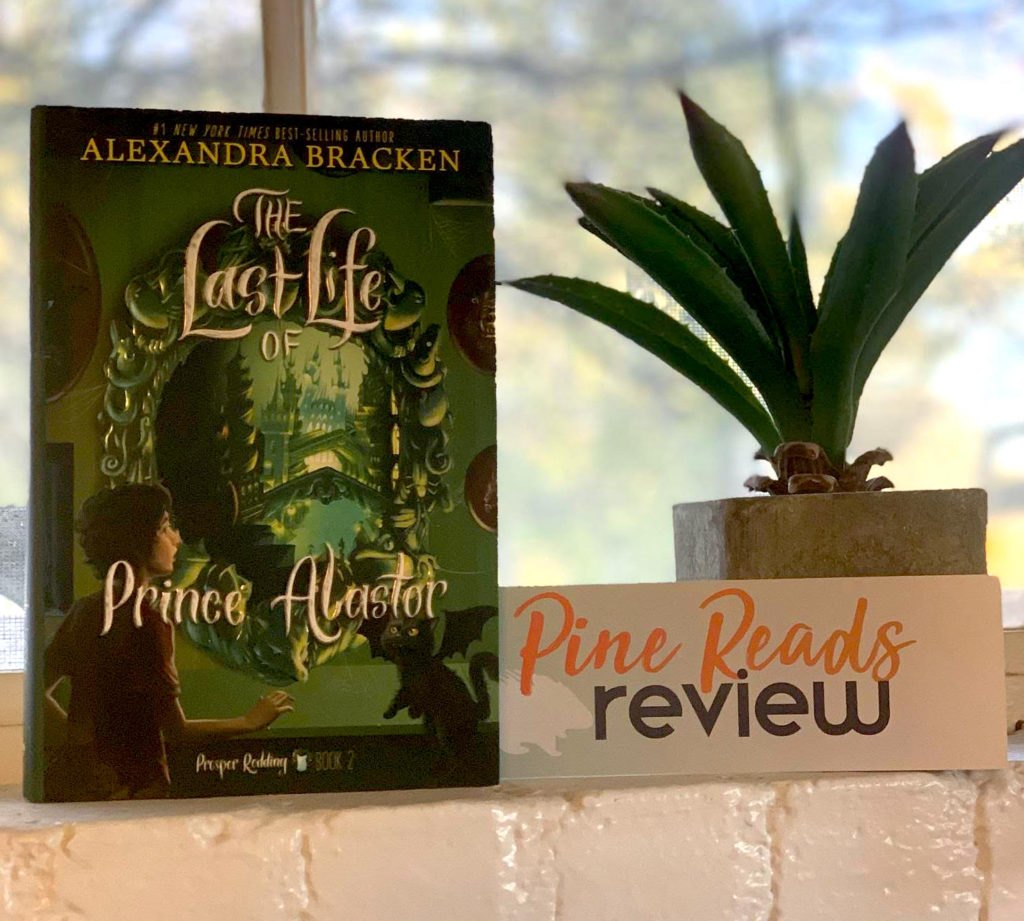 The Last Life of Prince Alastor by Alexandra Bracken
Disney-Hyperion, 2019, 448 pages
Trigger Warnings: Moments of violence and spookiness
About the Author: Alexandra Bracken, from our very own Arizona, is a #1 New York Times and USA Today best-selling author, well known for The Darkest Minds young adult series and Passenger young adult duology. She studied English and History at the College of William & Mary in Virginia, published her first novel as a senior in college, and worked in children's book publishing before writing full time. Brightly Woven, her new graphic novel with Leigh Dragoon, comes out June 2, 2020. Find out more about the author at her website.
"Power always comes at the expense of others, Prosper Redding. That is the choice you make– the knowledge you live with."

Picking up right where The Dreadful Tale of Prosper Redding left off, this sequel takes audiences down to the demon realm. The novel plunges us into a new world, but continues to explore themes of family, privilege, generational hatred, and failure as it concludes Bracken's duology. In the first book, Prosper battled against Alastor the literal demon inside him (check out our review to learn more), but now Prosper and Alastor team up to face the true villain – Alastor's evil sister Pyra. Evil queen of the Downstairs, Pyra has taken Alastor's throne and abducted Prosper's twin, Prue. Prosper is joined by his friend Nell and Alastor's snarky comments as they journey to The Tower of No Return, uncovering the world, history, and themselves along the way.
Just like in the first installment, Bracken opens up a new world with intricately woven language and imagery that is spooky yet enchanting. Prosper and readers alike learn about the growing threats against the Downstairs and magic, deepening our understanding and sympathy for new and old characters. Prosper learns more about his ancestor's downfall and the decisions that led him there, while Alastor continues to grow attached to his host despite the generations of hatred and curses between them. Throughout a dark world and deep themes, Bracken inserts humor, adventure, and heart-warming friendships that change the course of history set out for them. 
PRR Writer, Anna Gerwig
Pick up your own copy here!