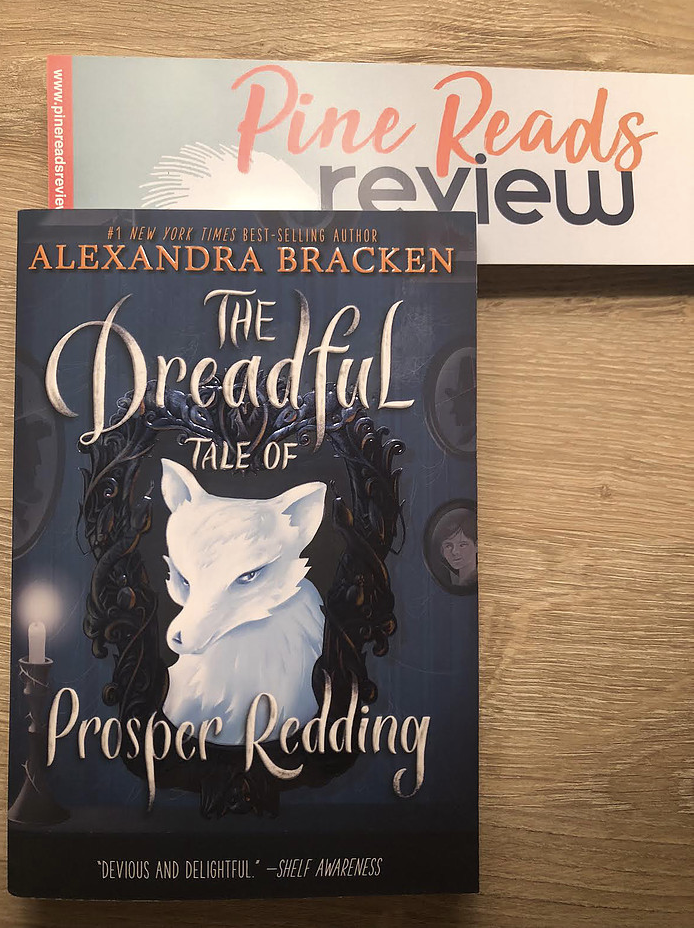 The Dreadful Tale of Prosper Redding
Alexandra Bracken
Disney-Hyperion, 2017
Hardcover, 368 pages
Trigger Warnings: Moments of violence, jump scares (think: haunted house)
About the Author: Alexandra Bracken, from our very own Arizona, is a #1 New York Times and USA Today best-selling author, well known for The Darkest Minds YA series and Passenger YA duology. She studied English and History at the College of William & Mary in Virginia, published her first novel as a senior in college, and worked in children's book publishing before writing full time.
"Maybe it was true that we never really escape our histories.
That revenge is a poison that stays in the hearts of families, reborn with each generation… I didn't get to choose my family, or this curse, but I couldn't run away from them… It was finally time to write a new chapter of this story."
Magic, Mystery, and a Haunting Revenge … in Middle School.
Prosper Redding may come from a prosperous family, but his grandmother could be the devil in a gray suit, his own twin sister makes fun of him, his Algebra teacher hates him… And, oh, yeah, he's been possessed by the family demon. Thanks to a not so great and deal-breaking ancestor, a sassy spirit named Alastor has been trying to enact his revenge on the Reddings. Now, Prosper is the victim. Opening her Middle Grade novel in Massachusetts during the October Founders Day Festival, Alexandra Bracken invites us into Redhood – an enchanting and spooky town full of secrets, tradition, and deception.
As Prosper tries to break the curse, he struggles with complex family dynamics, his own privilege, generational hatred, sacrifice, and what it means to be successful, all set within spooky forests and haunted houses that instantly evoke Halloween. Not to mention humorous quips from a demon only he can see and hear. Bracken dives deep into her characters, which propel the story forward despite their mysterious goals and lack of a quest-based plotline. Despite the supernatural, Prosper and the inhabitants of Redhood feel scarily real and ground their readers in a story that will warm hearts and chill bones.

PRR Writer, Anna Gerwig