The Itty-Bitty Witch | Trisha Speed Shaskan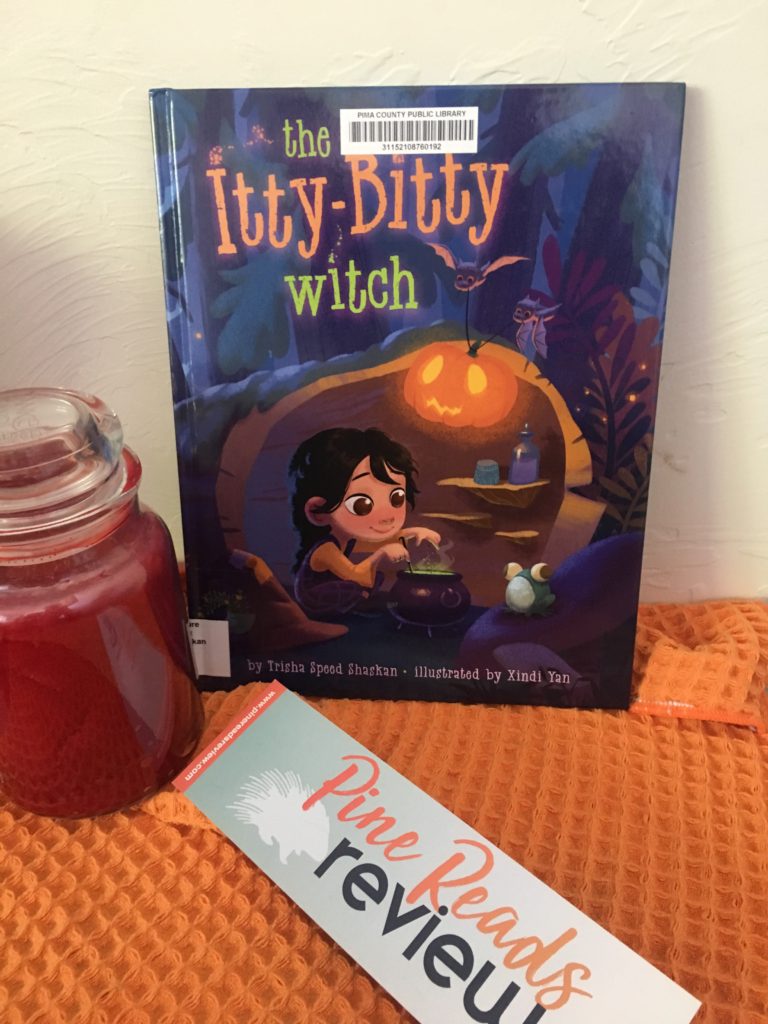 The Itty-Bitty Witch by Trisha Speed Shaskan
Illustrator: Xindi Yan
Two Lions, 2019, 32 pages
About the Author: Trisha Speed Shaskan graduated with a MFA in Creative Writing from Minnesota State University. She has spent years teaching and helping children through youth and literacy programs. She has written over 30 Childrens books and may be known for such works as Seriously, Cinderella Is SO Annoying!: The Story of Cinderella as Told by the Wicked Stepmother, The Three Princesses, and The Treasure Map. Xindi Yan has illustrated numerous Childrens books and series. She has illustrated such works as Grandpa Grumps, Silvia Rose and the Cherry Tree, and the Craftily Ever After series.
"Between the broom closet and class, other witches called Betty "Itty Bitty" at least five times, which she didn't like. Not one bit. She started to feel itty-bitty inside."
Betty just started first-grade for witches but it's hard as her classmates start to pick on her for her size. She hears that there's a broom-flying race and hopes that winning will make the other witches stop calling her "itty-bitty". Betty's eager to impress her classmates but soon learns that she has nothing to prove.
Trisha Speed Shaskan has written a whimsical tale that teaches children about self-love and empowerment. The magical setting and Xindi Yan's Illustrations will make this picture book all the more perfect for this Halloween season. Shaskan reminds readers to be confident in themselves and in what makes them different!
PRR Writer Christopher Lee
Pick up your copy today!