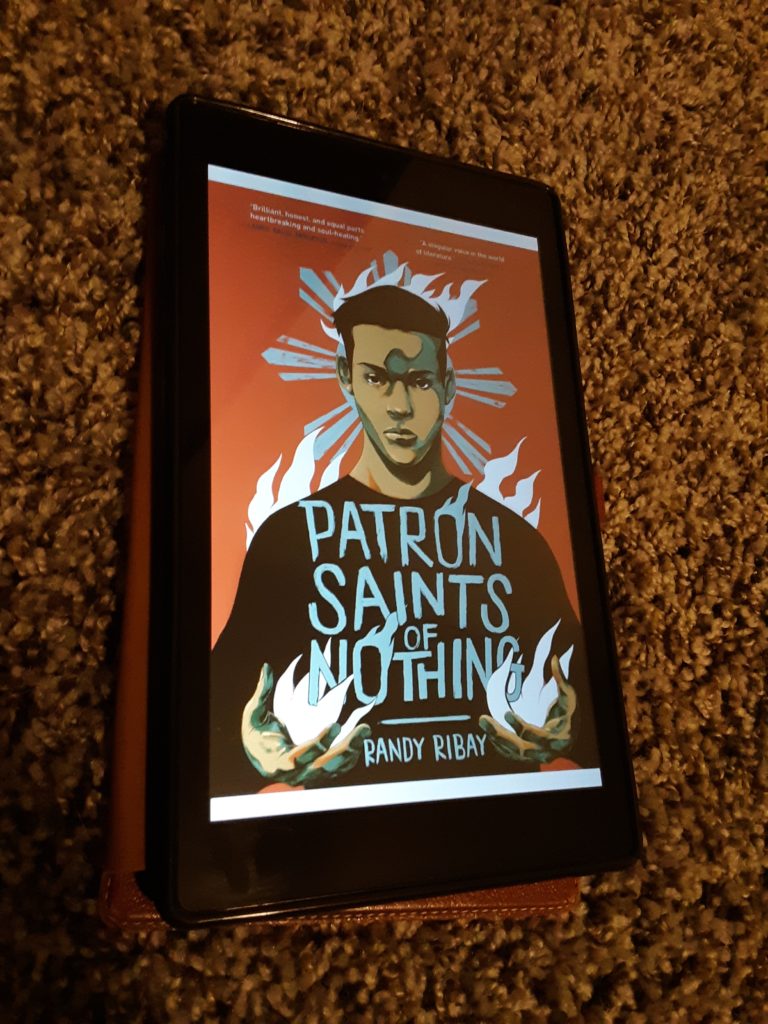 Patron Saints of Nothing by Randy Ribay
Kokila, 2019, 346 pages
Trigger Warnings: Death, Drug Use, Alcohol Use, Profanity
About the Author: Randy Ribay was born in the Philippines and raised in the Midwest. A graduate of the University of Colorado and the Harvard Graduate School of Education, Ribay taught English on the East Coast for a decade but now teaches in the San Francisco Bay Area. Visit his website at randyribay.com and follow him on Twitter and Instagram @randyribay.
"We failed him in life.  We should not fail him in death"
Jay Reguero may have been born in the Philippines, but, growing up in the American Midwest, that part of his history now feels like a distant memory. With high school coming to an end, and college just over the horizon, the problems of the rest of the world are the furthest things from his mind. That is, until his estranged cousin Jun is tragically murdered, a victim of Filipino President Rodrigo Duerte's violent and controversial war on drugs. Forced to confront the harsh realities of his native country, and the possibility that Jun's death may be more complicated than anyone is willing to admit, Jay returns to the Philippines on a mission to confront his family and uncover the truth.    
A genuine look into the complexities of origin and self-identity, Ribay's coming-of-age story deftly explores the discord of existing on two planes, never able to find your place in a world that demands absolutes. Jay's journey to discover the truth about his cousin's death quickly becomes a desperate grab for redemption as he struggles with the distance he has created between his new life and his old. Despite the story often relying on a shopping list of routine mystery-genre tropes, its relatable, three-dimensional protagonist, beautifully complicated backdrops and characters, and its urgent attention to the deplorable sociopolitical realities that exist in Duerte's Philippines sets Patron Saints of Nothing apart from the usual library of angst-driven YA novels.
PRR Writer, Joe Buckler
Instagram: @imwithjoebuckler
Pick up your copy today!