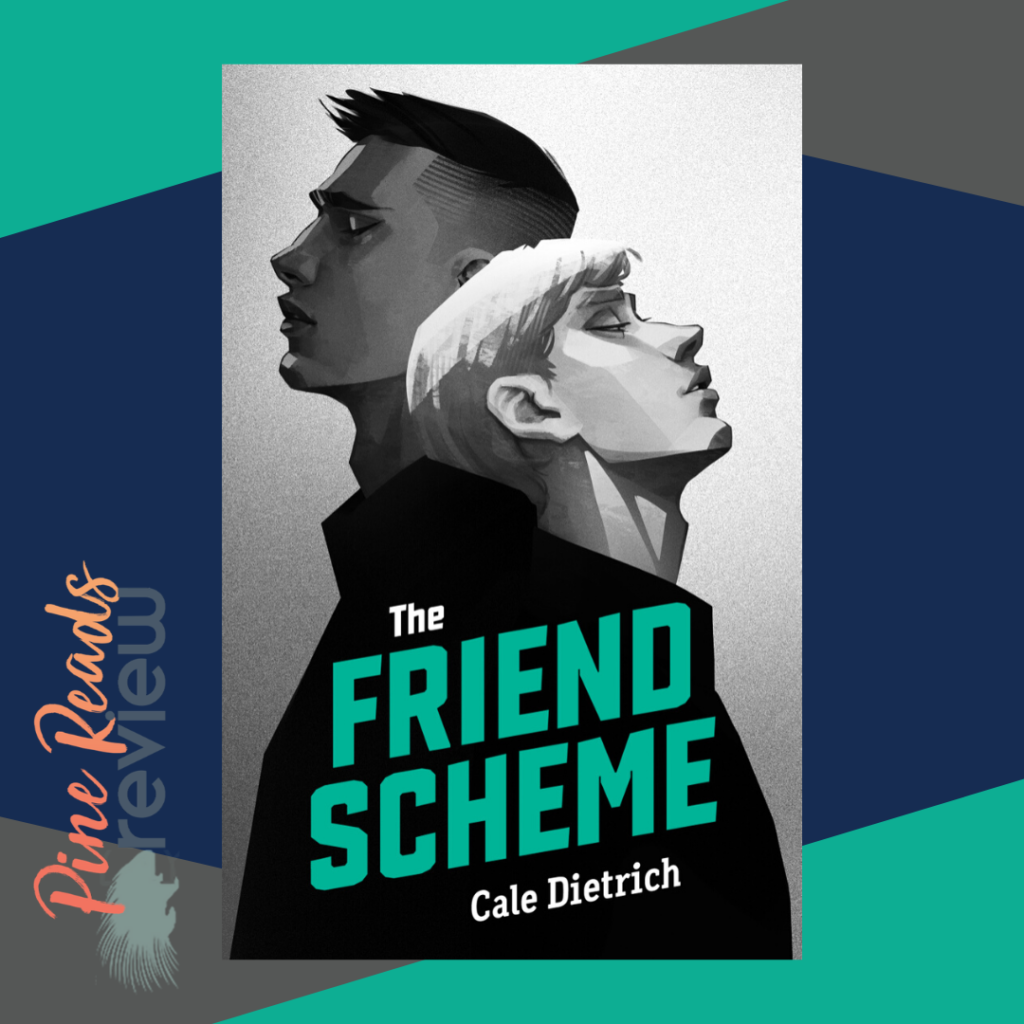 The Friend Scheme by Cale Dietrich
Feiwel & Friends, 2020, 384 pages 
Trigger Warnings: references to torture and murder; homophobia; references to sex work; sexual content; death of a loved one
About the Author: "Cale Dietrich is a YA devotee, lifelong gamer, and tragic pop punk enthusiast. He was born in Perth, grew up on the Gold Coast, and now lives in Brisbane, Australia. His debut novel, The Love Interest, was named a 2018 Rainbow List Selection. He can be found on Twitter." (Bio taken from the author's profile on the Macmillan Publishers website.)
"I never wanted to be a criminal."
Seventeen-year-old Matt Miller never wanted to be a criminal. But since his father is a powerful mob boss, and his golden-boy of an older brother is next in line, Matt is expected to follow his family's legacy. Then, he meets fellow teen, Jason, and the two spark a secret friendship—and possibly something more—that will change everything.
The Friend Scheme is a new young adult novel from Cale Dietrich, centering around a "forbidden romance" between a mob boss's son and his mysterious new friend. The core concept shines with the potential for thrilling action, an examination of criminal politics, and, of course, angsty romantic tension. However, the execution is, unfortunately, lacking. While the first few pages showed promise, the voice was soon too detached to keep my attention or connect me with either main character. Despite enjoying the queer twist on this Romeo and Juliet type of tale, the stilted dialogue between Matt and Jason dimmed any possibility for an organic connection between them.
Moreover, the moments which captivated me most as a reader were the subtle critiques of the heteronormative, toxic masculinity imposed upon Matt by Mafia culture, as well as his vehement rejection of these deeply harmful gender constructs. As such, I particularly wanted to know more about the Millers' history as, and the ruthless inner workings of, a major crime syndicate, but sadly there wasn't enough page-time spent on the subject, nor on Matt's complicated relationship with his family beyond their domineering parenting style.
Overall, The Friend Scheme is an engaging story at heart with a unique twist on the forbidden romance trope. 
(Pine Reads Review would like to thank NetGalley and the publisher for providing us with an ARC in exchange for an honest review. Any quotes are taken from an advanced copy and may be subject to change upon final publication.)
PRR Writer, Hannah Miller 
Pick up your own copy today!