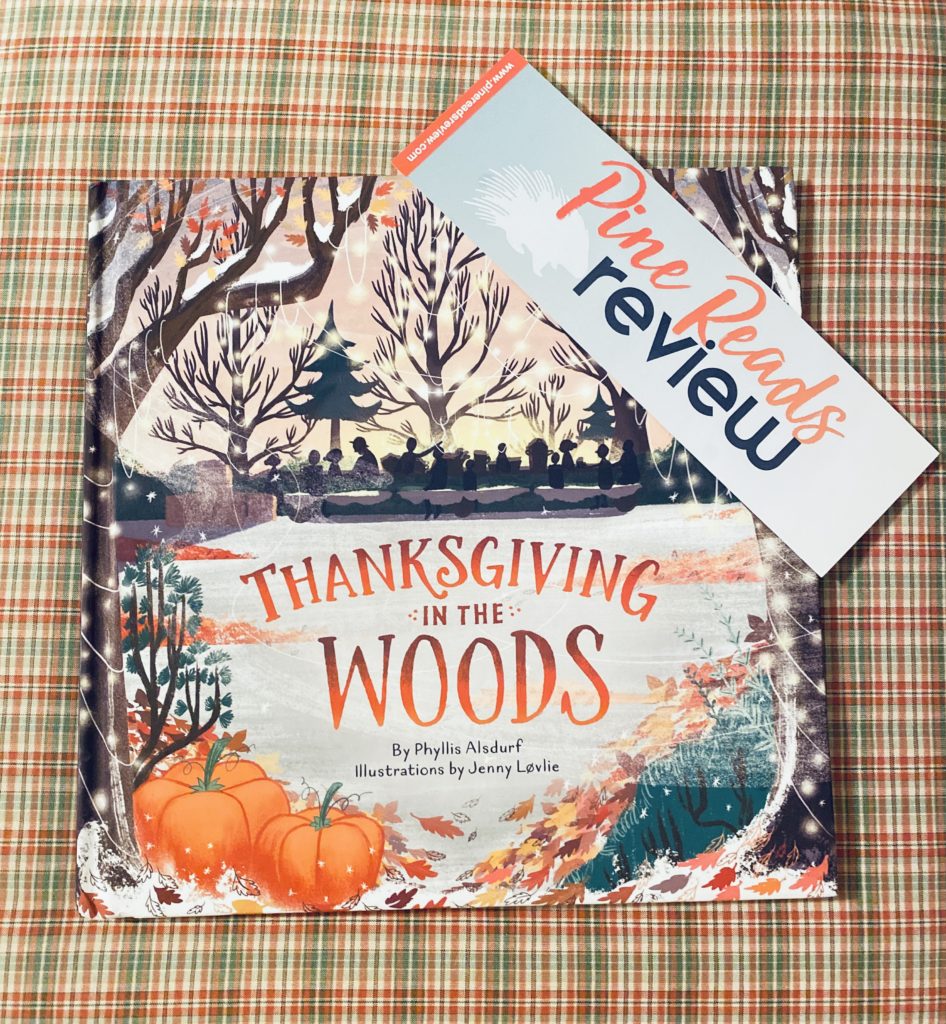 Thanksgiving in the Woods by Phyllis Alsdurf
Illustrated by Jenny Løvlie
Sparkhouse Family, 2017, 32 pages
About the Author: Phyllis Alsdurf is an American children's book author and former English and journalism professor based in Twin Cities, Minnesota. Inspired by her childhood on a Midwestern dairy farm, she also wrote the picturebook, It's Milking Time, published in 2012 by Random House. She enjoys spending time outdoors with her husband, grandkids, and adorable golden-doodle. You can find more about her at https://www.phyllisalsdurf.com/books.
Social Media:
Facebook: Phyllis Alsdurf
About the Illustrator: Jenny Løvlie is a Norwegian illustrator based in Cardiff, United Kingdom. She is passionate about the connection between humankind and nature, with her illustration style drawing inspiration from Scandinavian and Nordic landscapes and cultures. Her published illustrations are featured in The Girls by Lauren Ace, Kitty and the Tiger Treasure by Paula Harrison, and many more wonderful multimedia projects. You can find more about her at http://lovlieillustration.com/.
Social Media:
Instagram: @lovlieillustration
Twitter: @JennyLovlie
"When fall winds blow cold and jack-o-lanterns lose their smiles, when branches lie bare and corn stalks rustle in the wind, that's when it's time for Thanksgiving in the Woods."
While every family has their own holiday traditions, there are not many as unique as this.
Inspired by an annual event hosted by the author's family in Upstate New York, Thanksgiving in the Woods explores the simple, yet powerful, act of connecting with others. The story follows a young boy as he travels to his grandparents' farm for a special celebration. No matter the weather, both familiar and new faces gather each year to enjoy Thanksgiving outdoors. In this heart-felt moment of unity, Alsdurf evokes vivid images of fall while highlighting the importance of community. Everyone truly comes together to create this magical experience for all.
Nature itself even awakens during the celebration, with Løvlie's illustrations granting each page with a warm and whimsical touch. The billowing hemlock trees, colorful autumn leaves, and joyous expression of every character welcome the reader into the story with open arms.
Thanksgiving in the Woods is a charming tale of what happens when we connect with nature and with each other.
Guest Writer, Hannah Miller
Pick up your copy here!