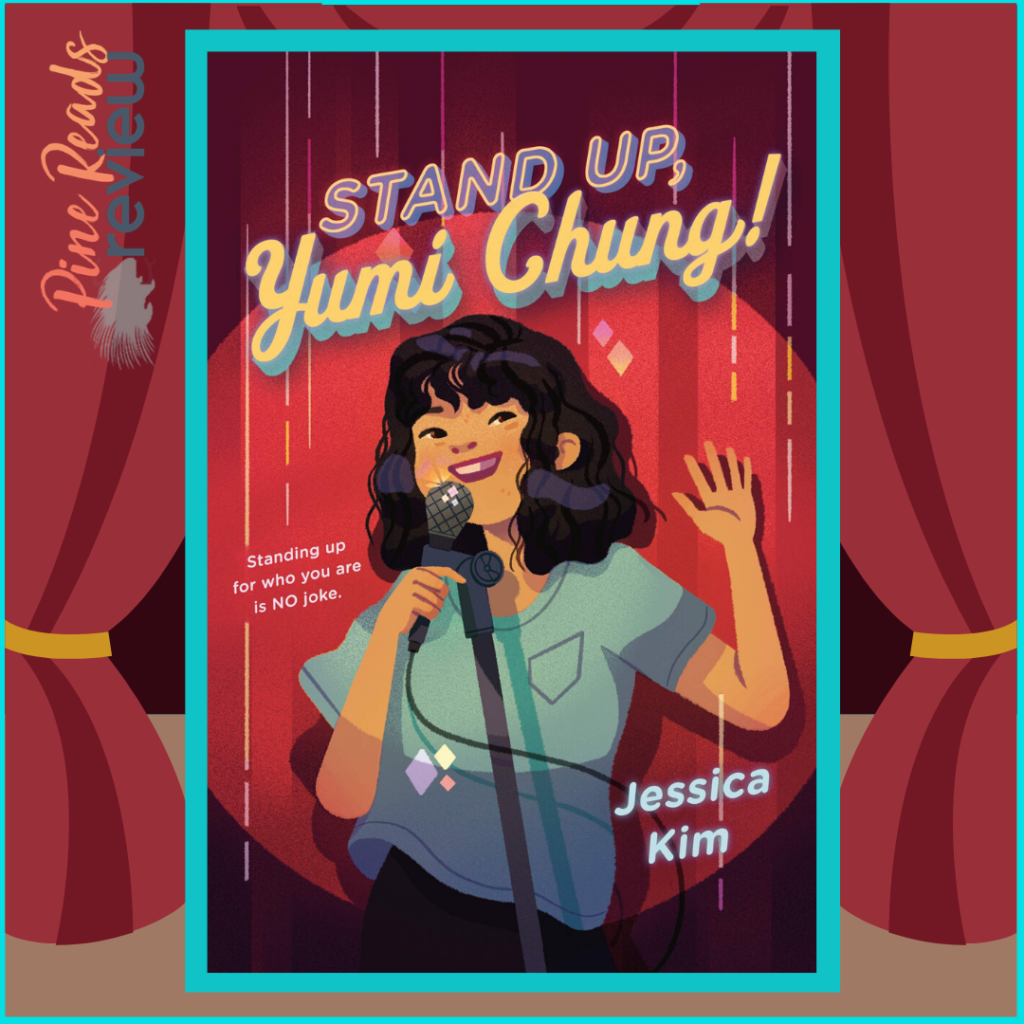 Stand Up, Yumi Chung! by Jessica Kim
Kokila, 2020, 320 pages
About the Author: Jessica Kim writes about Asian American girls finding their way in the world. Before she was an author, Jessica studied education at UC Berkeley and spent ten years teaching third, fourth, and fifth grade in public schools. Like Yumi, Jessica lives with her family in Southern California and can't get enough Hot Cheetos, stand-up comedy, BTS, and Korean barbecue. You can find more about her on her website. 
Social Media:
Instagram: @jesskimwrites
Twitter: @jesskimwrites
Facebook: @jesskimwrites
"That spark when I craft the perfect punch line, the satisfaction of coming up with a fresh take for a bit, the excitement of nailing just the right wording… it's the best. It makes me feel like what I have to say is worth listening to."
Yumi Chung has a dream: she wants to become a stand-up comedian. While she shows real promise and passion, there's a few problems with her plan. Yumi struggles with #shygirlproblems, so performing in front of a crowd isn't exactly easy for her. Plus, her parents want Yumi to focus on school instead of telling jokes. But when Yumi discovers that her favorite YouTuber is hosting a comedy camp for kids just around the corner, she jumps at the chance to follow her dreams. Things get complicated when her comedy idol and the rest of the campers mistake her for someone else, and Yumi just goes with it. Juggling multiple responsibilities, and identities, Yumi learns that living a double life is anything but easy.
Look out, world. Yumi Chung is here—and she's no joke.
Guaranteed to have readers laughing-out-loud, cheering with joy, and maybe even shedding a few tears, Stand Up, Yumi Chung! is a showstopping debut from Jessica Kim. With her quick-wit and all the adorable awkwardness of adolescence, Yumi Chung is both a talented jokester and an endearing hero. Grappling with confidence issues and her family's struggling Korean barbecue restaurant, Yumi must not only decide what she wants, but who she wants to be. 
Full of heart and humor, Stand Up, Yumi Chung! highlights that staying true to yourself is the first step in becoming a star. 
PRR Writer, Hannah Miller
Pick up your own copy today!