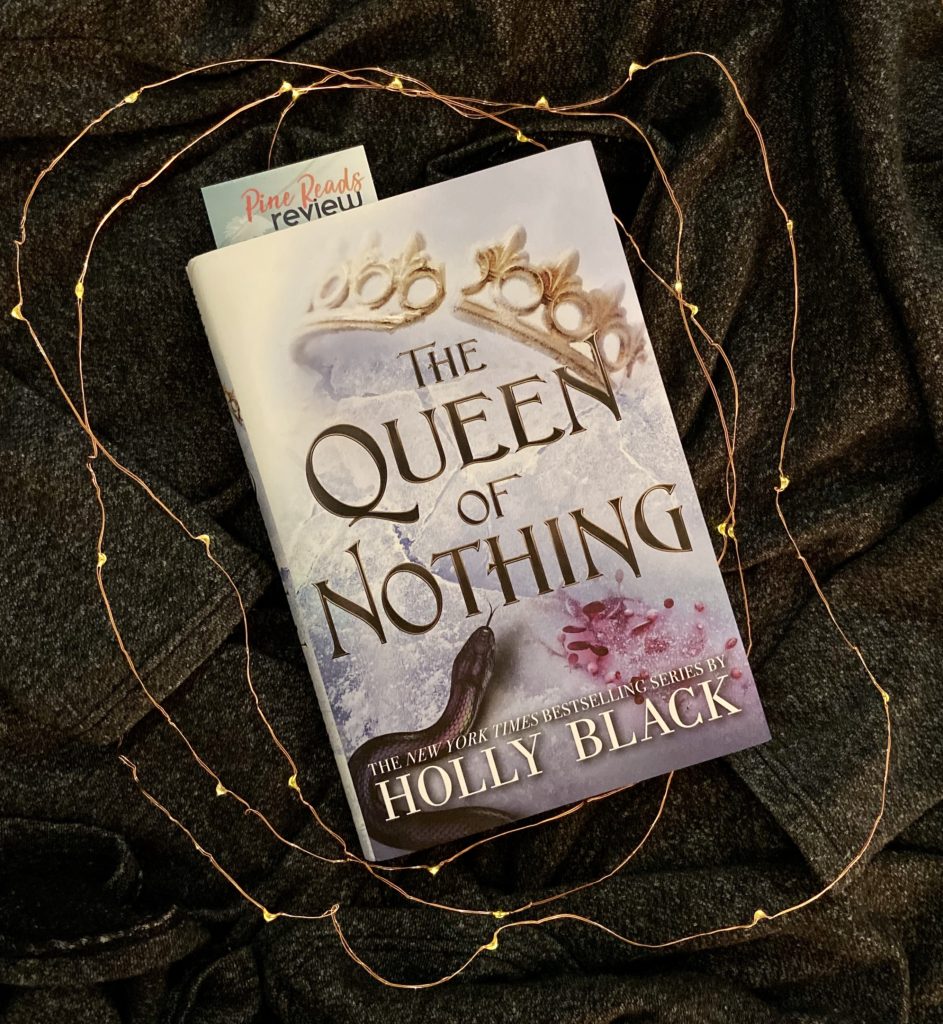 Warning: This blog contains spoilers!
After devouring Holly Black's The Cruel Prince and The Wicked King in quick succession over the summer, I was counting down the days to The Queen of Nothing's (QoN) release on November 19th. (It's safe to say, upon its release, I neglected a certain amount of homework to find out what fate and/or Holly Black had in store for Jude, Cardan, and the rest of the characters in Elfhame.) Though unsure of what to expect from QoN, it wasn't this—not exactly, at least.
After murdering her mother for faking her death and returning to the human world, Madoc—the war general of Elfhame—takes his biological half-faerie half-human child Vivi and her two human sisters, Jude and Taryn, back to Faerie to raise them as his own. At seventeen, Jude wants to earn a permanent position in the high court of Elfhame by becoming a knight, while her twin sister Taryn wants to gain status via marriage. Meanwhile, High King Eldred's youngest son, Cardan, is a notoriously cruel prince (as in, The Cruel Prince—get it?). Cardan and his group of antagonistic friends have always bullied Jude and Taryn, as they're the only humans in all of Elfhame who aren't servants and worse, the only beings in Elfhame who don't worship them. When tensions are high and Elfhame is weak, an attack on the throne forces Jude and Cardan to work together despite their differences. The series as a whole is rife with faerie politics, war, bloodshed, and all of the implications that stem from those kinds of themes. At the end of Wicked King, Cardan exiles Jude to the human world after their clandestine marriage rite and just after Jude becomes the new High Queen of Faerie to absolutely nobody else's knowledge—subsequently leading Jude to believe Cardan betrayed her trust to gain control over his will once more.
I'm not sure how to feel after reading Queen of Nothing. After everything these characters have been put through—I mean, come on, the first book opens with parricide!—I was both anticipating Black to torture them a lot more in the final book, and a little surprised when most of the conflicts had clean and clear resolutions. Of course, Cardan turning into a gigantic, poisonous serpent just after confessing his love to Jude in the last fifty pages is a form of cruel and unusual punishment, but Jude only had to suffer for three days before everything got resolved. I'm not criticizing Black or the plot—I was just expecting more tension and blood, with a little less convenience on the characters' parts. Then again, if it had ended in any other way than in the tidy package with a neat little bow on top as it had, I probably would have been severely disappointed.
All in all, I think I'm satisfied with how the series ended. Jude got the power she always wanted in the most unlikely (and powerful) of positions, High Queen of Elfhame. Her relationship with Cardan is everything she (and the readers) have always hoped for, even if a lot of her pining was subconscious. Cardan got his way with Jude, which turned out to be romantic rather than hostile, as well as his rightful place as a great ruler with an equal partner by his side. Vivi and her girlfriend are happy, Taryn finds love and peace, the Bomb and the Roach live happily ever after. The only real flaw in the series is that it ended too soon—or maybe it's just me who'd be willing to read another ten books with these characters in the world of faerie.
PRR Writer, Caroline Ross
Pick up your own copy of the series here!