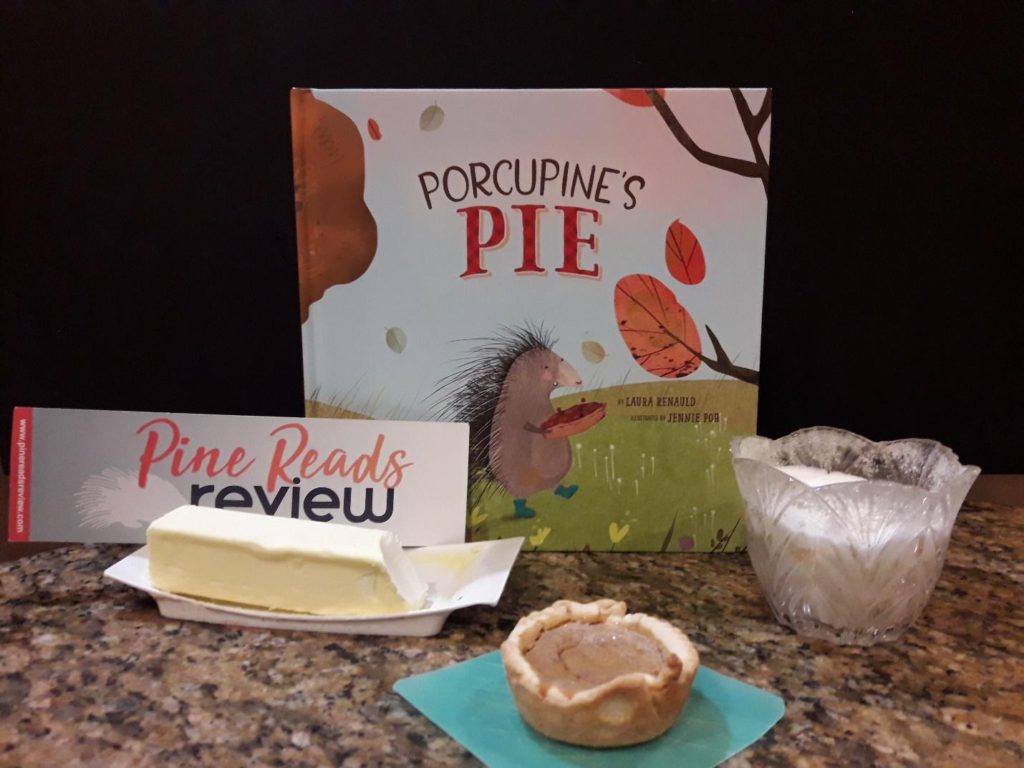 Porcupine's Pie by Laura Renauld
Illustrated by Jennie Poh
Beaming Books, 2018, 32 pages
About the Author: Laura Renauld is a children's book author and former third grade teacher living in Northern Virginia. She is a member of the Society of Children's Book Writers and Illustrators and the author of Porcupine's Pie and the soon to be released Fred's Big Feelings: The Life and Legacy of Mister Rogers. You can find more about her at laurarenauld.com.
Social Media
Facebook:@kidlitlaura
Twitter: @laura_renauld
About the Illustrator: Jennie Poh currently lives and works as a freelance illustrator and children's book author in England and grew up in the jungles of Malaysia. She studied Fine Art at the Surrey Institute of Art and Design and also Fashion Illustration at Central St. Martins.
Social Media
Instagram: @jenniepohillustration
Twitter: @JenniePoh
"One stick of butter, two handfuls of sugar… three scoops of flour… rosy, red cranberries. Just the right ingredients to make her Famous Cranberry Pie."
Porcupine has everything she needs to make her Famous Cranberry Pie, and just in-time for the Fall Feast Day! What's more, she even has ingredients to help her friends, like butter for Bear and sugar for Doe. But when Porcupine's cranberries go missing, what can she do? Will anyone come in to rescue her recipe?
In this delightful fall tale by Laura Renauld and illustrated by Jennie Poh, readers will see how baking, just like celebrating the seasons, is better with a pinch of friendship and a dash of sharing. The naturally colored and detailed illustrations display the characters interactions and Porcupine's unending generosity towards her forest friends. Renauld's text, dialogue-focused, is perfect for reading aloud and together and engaging young readers. The story even includes a recipe for "Friendship Pie," so that readers can bake along with Porcupine and her friends. Porcupine's Pie is a great read to celebrate a season of giving and the time we cherish with family and friends.
PRR Writer, Mandy Becker
Pick up your copy here!