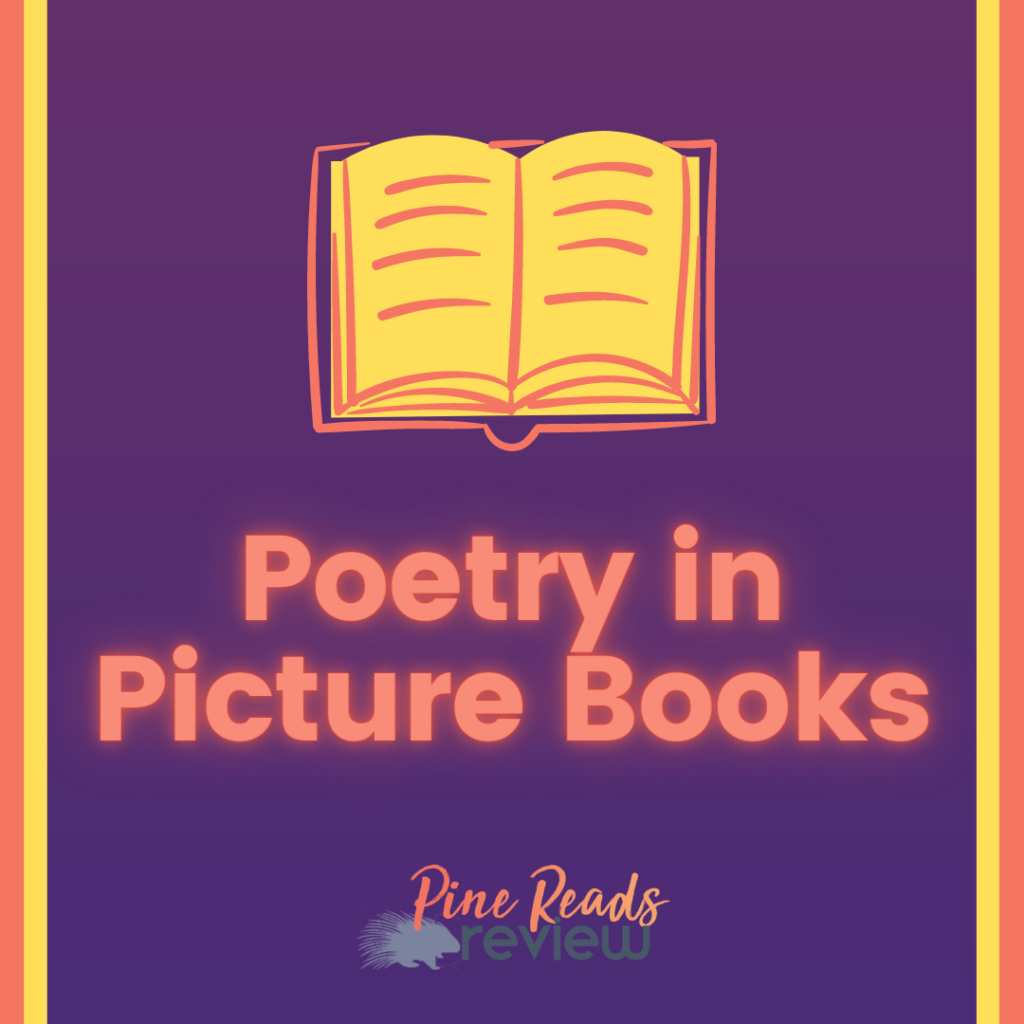 Mother Goose. Dr. Seuss. Shell Silverstein. What do these writers have in common? They've all written poetry picture books.
Of course, these are just three of the most famous and a bit antiquated picture book poets; there are many, many more authors out there who have delved into rhyme and meter and coupled it with illustrations either done by them or a different artist. Authors such as Linda Sue Park, Naomi Shihab Nye, Francisco X. Alarćon, Jacqueline Woodson, and Nikki Giovanni are some names familiar today in the world of poetry picture books.
In fact, released just yesterday (September 15), writer Shobha Tharoor Srinivasan and illustrator Jennifer Gibson's How Many Lines in a Limerick?: Poetic Forms and Literary Terms for Kids of All Ages explores the idea of teaching children poetry through a picture book. "How many lines in a limerick?/What makes a poem really tick?" the book asks. "Let's practice with English, recite and rehearse,/How words become stanzas, then stories in verse!" With beautiful illustrations and easy-to-understand poems, this book is an excellent resource for any parent who wants to introduce their child to poetry.
But how did poetry in picture books start?
Mother Goose's National Rhymes of the Nursery, published in 1650 by numerous authors, is considered to be one of the first books of illustrations and verse for children. Obviously it was very popular because many of us remember and cherish these fun rhymes today. A few other notable poetry picture books include Sarah Martin's 1805 volume The Comic Adventures of Old Mother Hubbard and Her Dog, Edward Lear's 1846 hilarious A Book of Nonsense, and Hillaire Belloc's 1896 book The Bad Child's Book of Beasts. In 1937, the world was first introduced to Theodor Seuss Geisel with his book And To Think That I Saw It on Mulberry Street. Shel Silverstein published Where the Sidewalk Ends in 1974 and A Light in the Attic in 1981. Full of fun (and sarcastic) poems and cute illustrations, kids fell in love with these books. Michael Rosen's Poems for the Very Young was published in 2004, and in 2001, Alan Katz published Take Me Out of the Bathtub and Other Silly Dilly Songs, which set silly poems to well-known tunes and had equally comedic illustrations by David Catrow. 2008 brought Nikki Giovanni's Hip Hop Speaks to Children, which emphasized beat, rhythm, and the sound of the streets with themes of family, friendship, and belief in oneself.
In 2006, the Poetry Foundation established the position and award entitled the Young People's Poet Laureate in an effort to promote children's poetry in the United States. According to the Poetry Foundation, the person in this position holds it for a two-year term while raising "awareness that young people have a natural receptivity to poetry and are its most appreciative audience, especially when poems are written specifically for them." The current Laureate is Naomi Shihab Nye (author of 1994's Sitti's Secrets), and past Laureates include Margarita Engle, Jacqueline Woodson, Kenn Nesbitt, J. Patrick Lewis, Mary Ann Hoberman, and Jack Prelutsky. These authors have all written many amazing poetry picture books, such as Engle's A Dog Named Haiku (2018), Woodson's From the Notebooks of Melanin Sun (1995), Nesbitt's Believe It or Not, My Brother Has a Monster (2015), Lewis' The Shoe Tree of Chagrin (2001), Hoberman's The Tree That Time Built (2009), and Prelutsky's The Swamps of Sleethe: Poems From Beyond the Solar System (2009). If you are interested in finding some fantastic poetry picture books, this list is a great place to start.
So what are some other recent poetry picture books that you can check out? Below is a list of seven diverse titles released in 2020 that we recommend if you're interested in diving into the world of poetry picture books.
How Many Lines in a Limerick?: Poetic Forms and Literary Terms for Kids of All Ages written by Shobha Tharoor Srinivasan and illustrated by Jennifer Gibson
Child of the Universe written by Ray Jayawardhana and illustrated by Raúl Colón
Follow the Recipe: Poems About Imagination, Celebration, and Cake written by Marilyn Singer and illustrated by Marjorie Priceman
Ohana Means Family written by Ilima Loomis and illustrated by Kenard Pak
Overground Railroad written by Lesa Cline-Ransome and illustrated by James E. Ransome
Brown Sugar Babe written by Charlotte Watson Sherman and illustrated by Akem
Just Like Me written and illustrated by Vanessa Brantley-Newton
PRR Writer, Wendy Waltrip