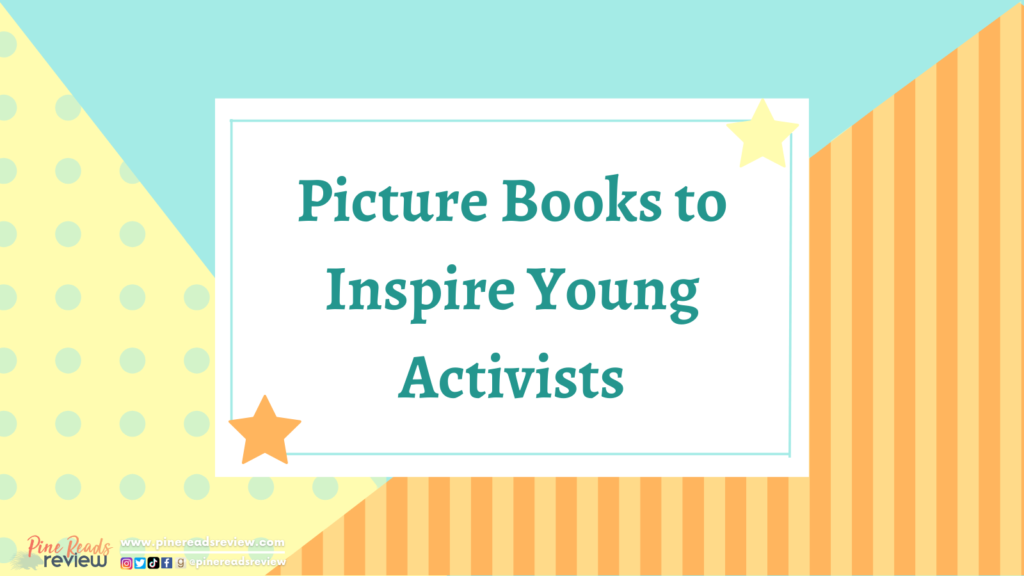 What inspires others to take a stand for what's right? It only takes one person to stand up for what they believe in to spark a movement. One person's courage can influence so many others to take a stand and fight for what's right. There are no barriers when it comes to being an activist, and in fact, the desire for activism can start at a very young age. Pine Reads Review is proud to present a selection of picture books that illustrate the power of activism, and show how you're never too young to start advocating for what you believe in.
---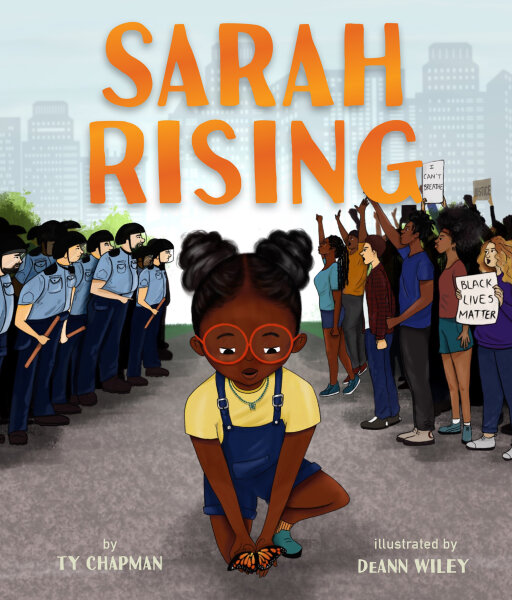 Written by Ty Chapman and Illustrated by DeAnn Wiley
Sarah is a young girl who had the same routine every morning. She ate her toast, fed her pet bugs, got ready for school, and continued on with her day. However, one day her father decides to take her with him to a protest against police brutality toward Black people, and Sarah's perspective on the world changes. For the duration of the book, Sarah is confronted with the cruelty of the police officers who are supposed to serve and protect, as well as the strength of the protestors who she stands beside. Inspired by the protests sparked by the murder of George Floyd, this picture book exposes its readers to the ideas of activism, community, and standing up for what is right. Written in a child's perspective, it introduces the ideas of social justice in a tangible way for children.
Check out our review of Sarah Rising here.
---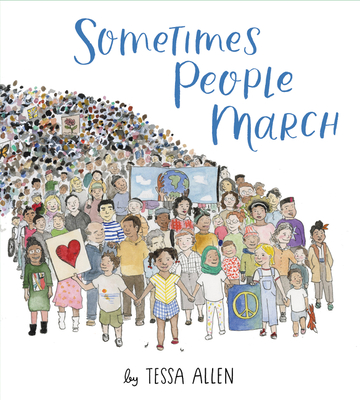 Written by Tessa Allen
Sometimes People March is a picture book that explains the many different reasons why people march. Through its use of striking watercolor visuals and inspiring words, it is a book that activists of all ages can connect with. It illustrates the powerful message that when people from all walks of life stand together for a cause, it makes them powerful and strong.
---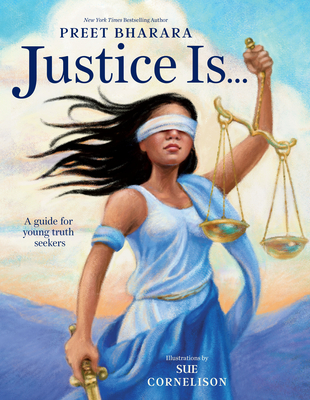 Written by Preet Bharara and Illustrated by Sue Cornelison
In the words of former U.S. Attorney for the Southern District of New York Preet Bharara, this picture book explains what justice is. She illustrates the idea of justice by referencing historic activists like Malala Yousafzai, Ruth Bader Ginsburg, Ida B. Wells, and more. All of these individuals fought against the injustices that faced them. This picture book aims to inspire readers to take these historical figures' examples and implement them into their own life. Bharara hopes to inspire future activists to take part in keeping justice true.
---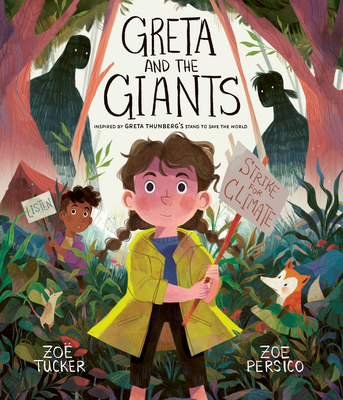 Written by Zoë Tucker and Illustrated by Zoe Persico
Greta lived in the forest happily until the Giants appeared and began destroying the forest for their own selfish needs. They chopped down the trees to make houses, which turned into cities until only a small patch of forest was left. With the forest and its animal inhabitants threatened, Greta gathers the strength to stand up against the Giants, her courage influencing those around her. This story takes an allegorical approach to address the climate crisis and hopes to inspire others, especially children, to stand up for what's right and protect our world.
---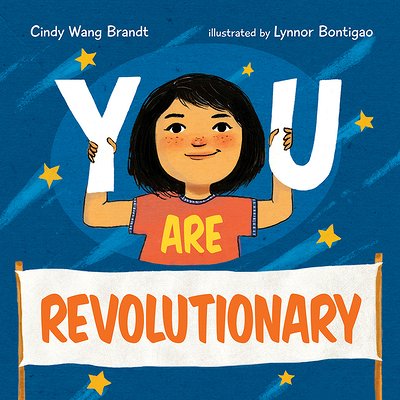 Written by Cindy Wang Brandt and Illustrated by Lynnor Bontigao
You Are Revolutionary promotes the message that every child has the ability to spark change in the world. Every child has unique gifts that can help them shape the world and fight against injustice. As the title suggests, every child is revolutionary, and this picture book illustrates the uniqueness that each child brings to the world and hopefully inspires them to make a difference. With its diverse cast of characters, it makes it clear that there are no barriers to being revolutionary.
---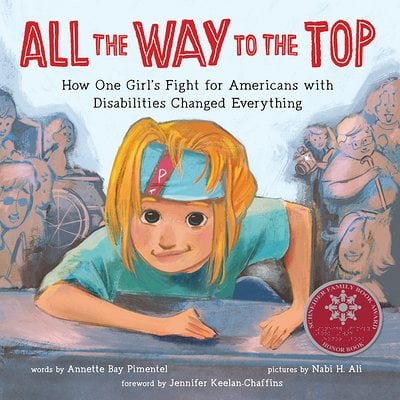 Written by Annette Bay Pimentel and Illustrated by Nabi Ali and Foreword by Jennifer Keelan-Chaffins
Based on a true story, Jennifer Keelan was a child who never let her inability to walk stop her from living her life. The world around her seemed determined to keep those obstacles in her way – until the Americans with Disabilities Act was proposed to Congress, and Jennifer was determined to make sure this act would be made into law. To make sure this act became a reality, she participated in the Capitol Crawl, crawling up the stairs without her wheelchair. This inspiring true story is sure to spark the desire for activism in children.
---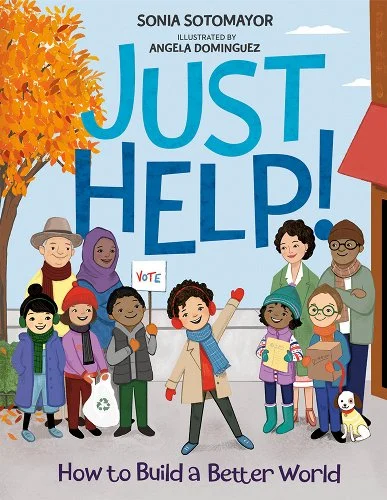 Written by Sonia Sotomayor and Illustrated by Angela Dominguez
Before Sonia goes to bed, she is always asked the same question by her Mami, "How did you help today?" And every night Sonia has an answer to that question. Striving to help her community in any way possible, Sonia describes all the different ways people in the community support each other, conjoining all their efforts to help make the world a better place. Inspired by Supreme Court Justice Sonia Sotomayor's own family's desire for activism, she enables readers to grasp the concept of activism and how they can do their part in the world every day.
---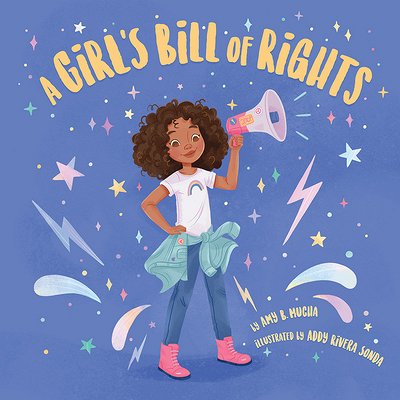 Written by Amy B. Mucha and Illustrated by Addy Rivera Sonda
A Girl's Bill of Rights is an empowering picture book that discusses the rights that girls have to their bodies and minds. It advocates for girls to be confident in themselves and know that they have the power to accomplish anything they desire. This picture book really hones down on the message of how wonderful it is to be a girl, and no one can take away their fundamental rights.
---
PRR Writer, Tereza Rascon
---