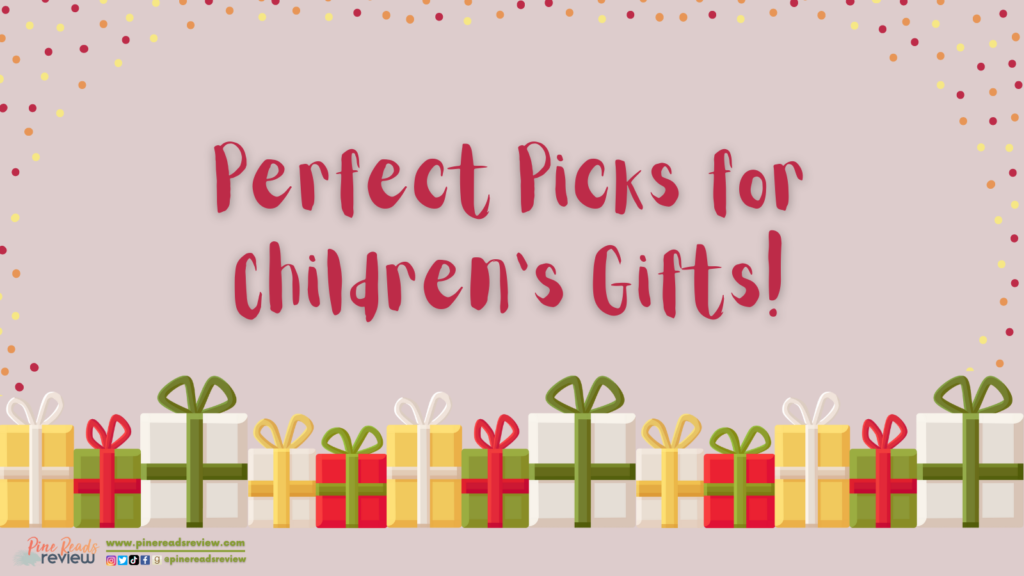 With the holidays rolling around, deciding what to buy your loved ones and friends may seem like a daunting task. Many factors go into choosing the perfect gift, especially when shopping for children! Books are always the perfect go-to gift, in my opinion, but with so many amazing books on the shelf, how could you possibly choose? Having asked myself this exact question recently, I want to share my personal favorite gift-giving picks for children between the ages of 3 and 8!
---
It's easy to lose sight of the things that are truly important in our busy world, but slowing down and taking time to appreciate what we have, we realize there is so much to be grateful for.
All We Need highlights the importance of the little things in life we tend to take for granted like family, nature, food, home, etc.. As children become more aware of the world around them, it's important that they don't lose sight of the important and essential parts of life.
With melodic verse, soft illustrations and a diverse cast of characters, this book shares an important life lesson in a fun and beautiful way. With this story, children can begin to recognize the important things in life and see how they play a role in their own world.
Crayons and coloring are important to a young child's daily routine. But what happens when the crayons no longer want to color?
The Day the Crayons Quit points to the various colors of the world around us, but the crayons feel restrained! Poor Red is tired of coloring firetrucks and hearts, Beige feels forgotten, and Blue… well, he can no longer see out of the box because he is always coloring large skies and oceans.
With humor and fun for children and adults alike, this book is a perfect gift for any family! Not only does this book help children recognize various colors in the world around them, but it also inspires children to think outside of the box – the crayon box that is – the next time they color.
A bland, colorless town is about to get covered in color when Annabelle finds a box filled with yarn. And this yarn never runs out. With knitting needles in hand, Annabelle is ready to make a colorful impact.
Extra Yarn follows young Annabelle as she makes sweaters out of her magical yarn. Starting with making a sweater for herself, Annabelle's creations quickly gain popularity, and before you know it the entire town is covered in colorful sweaters. Trees, buildings, cars, and pets alike all have unique and colorful sweaters made by Annabelle from her magical, never-ending yarn.
This story is a fun read but raises important lessons for children. The main conflict in this story arises when a very wealthy man is offering to pay Annabelle whatever she wants for her magical yarn, but Annabelle refuses. She recognizes the happiness that her sweaters are creating for her town, and that means more than any amount of money she could be given. This lesson is wrapped beautifully in a colorful, quirky, and inspirational story following a young girl who changes her world.
STEAM-inspired picture books introduce children to ideas, skills, and thinking processes that focus on science, technology, engineering, art, and mathematics fields.
Boxitects tells the story of Meg at the Maker School. Her imagination runs wild and loves building great structures out of cardboard boxes. Her creations are great and always gain the praise of her teacher and peers. But what happens when Meg is no longer the only Boxitect and she has to share the limelight?
In a fun story, young Meg learns about the importance of collaboration and teamwork. When the competition goes too far, and there is not enough time left to complete the project, Meg and Simone have to decide what's more important – finishing the project and winning as a team or risk not finishing just to try to prove they are the best. It's a cute story that teaches a valuable lesson and may inspire young children to become a boxitect themselves (so be sure to save those delivery and gift boxes!).
---
While these are some of my favorite picks, be sure to check out some of the other amazing titles on the shelves while you're shopping. And if you are able to, try and support small bookstores and businesses this gift-giving season (and every other time of year)!
PRR Writer and Editor, Taylor Quinn