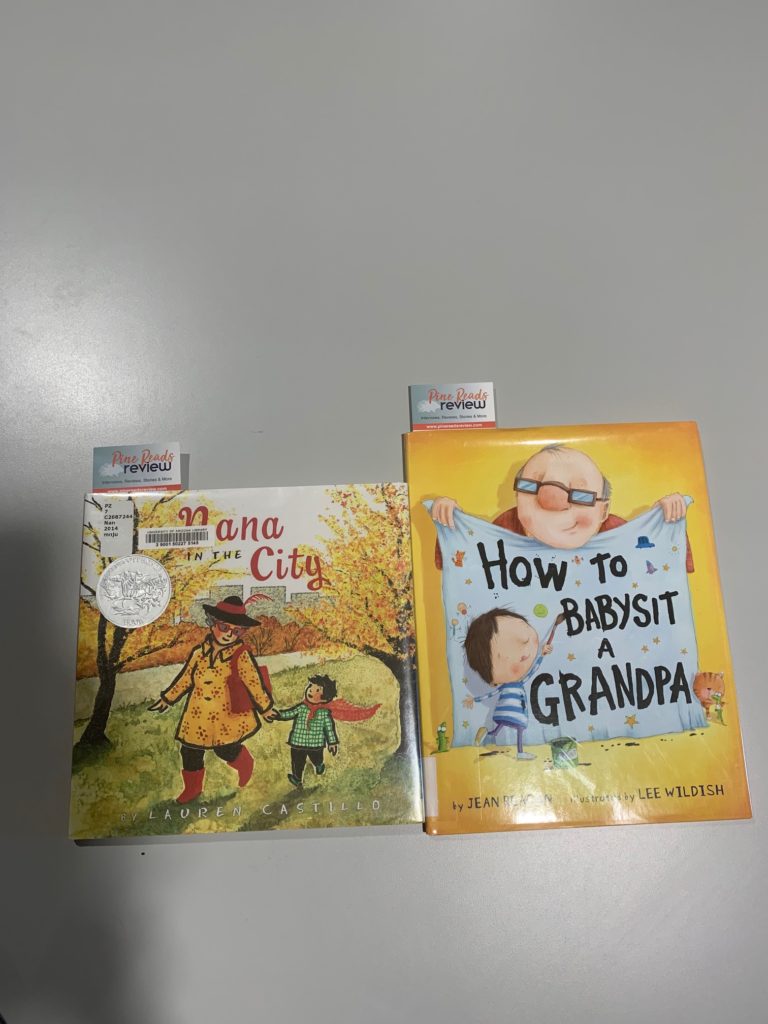 Grandparents offer us unconditional love whether it be introducing us to older music, making our favorite food, making them watch our favorite shows and more. Grandparents are selfless individuals who serve as our mentors friends; in the end they only want what's best for their grandchildren.
The Grandma Book by Todd Parr, showcases different representations of grandmothers in the ways of having different pets, hairstyles, purses, and more. This fun children's book has many different colors and drawings that engage young adolescents to practice counting and learning the colors. One is truly able to realize how different grandma's can be in the ways of driving fast or slow, making their grandchildren's favorite meals, making them clothes and much more. Towards the end of the picture book, the author leaves the reader with a nice message for them to remember about their grandma, stating "Grandma's are very special! They make sure you are warm and safe and that you always have a full tummy. They know everything! Tell them you love them everyday. Love, Todd" (Parr). This lovely reminder of telling your grandparents how much you love them everyday is
special because our grandparents are the foundation of our families. We have to show our respect and appreciation for how much they've done and still continue to do 'til this day. 
How to Babysit a Grandpa by Jean Reagan allows readers the opportunity to read the book from a child's point of view, which is something that doesn't happen frequently. He was babysitting his grandpa and had many activities for them to do throughout the day, almost as if the roles were switched for the day. They went for walks, drew pictures, read stories, had snack time, and more. Before the day was over, the child helped the grandfather pick up all of the toys and crayons that were used throughout the time where the grandfather was "babysitting." Once it was time to leave, the grandpa and grandchild gave each other a hug and asked when they get to babysit one another again. This book is a great example of how grandparents love their grandchildren and always want to make sure that their time spent together is wonderful. The little boy was able to act as an adult and go through his day as if he was in charge. They each get a chance to take care of one another, which gives the grandchild a sense of responsibility and showcases his love and care for his grandpa.
Nana in the City by Lauren Castillo allows readers to see the caring relationship between grandma and grandson. His grandmother has recently moved to the city and it was his first time ever being to a city. He was shocked by the busyness of the city and felt as if the place wasn't safe enough for his grandma to live. In order to make the grandson more comfortable, his grandma made him a red cape so that he could feel indestructible. She took him out on a normal day in the city and he felt brave and realized that the city wasn't so bad after all. He couldn't wait to see his grandmother again because he now felt safe and was really excited to explore. In this novel, one can see how a grandmother affected her grandchild in the ways of him being more caring and sympathetic by making sure that she was okay. She helped him get over his fear of being in a city by assuring that everything would be okay and by giving him a cape to make him feel more confident. The simple act of comforting her grandchild made him feel heroic enough to take on the city.
There are so many novels that represent the greatness grandparent's bring to their families. On this day one should remember to be thankful for the love they've received from their grandparents and how much they've learned from them as well. Tell your grandparents that you love them today and everyday! 
Happy National Grandparent's Day!
PRR Writer, Ajia Barnes
Pick up your own copies of the books mentioned here today!