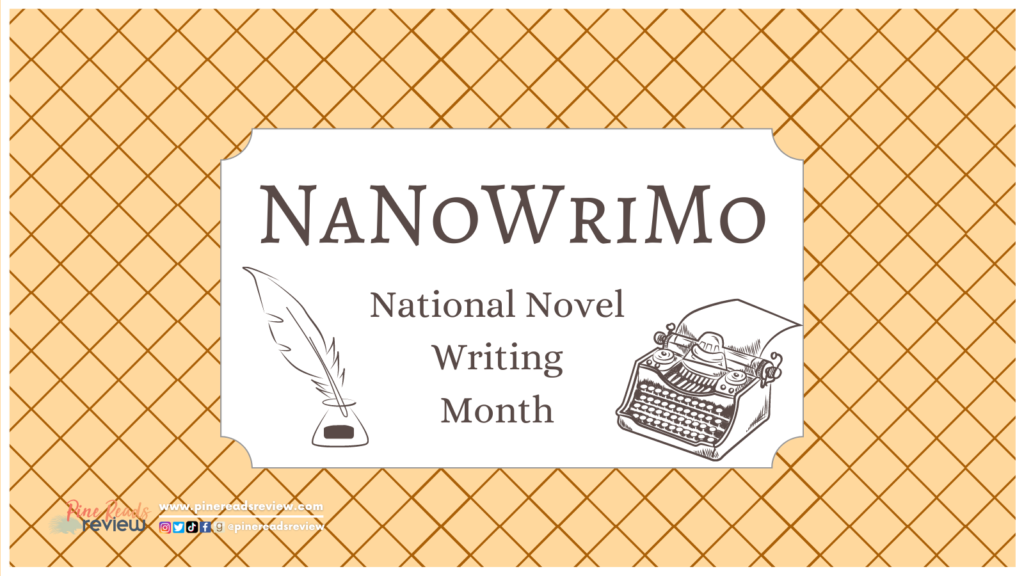 It's November and that means that NaNoWriMo has officially begun! Whether this is your first time competing or your tenth, if you completed Preptober last month or decided just to open a blank page on November 1st, it's time to focus on that amazing idea for your novel and start writing your 50,000 word manuscript!
Writing 50,000 words in only 30 days sounds daunting, but it's not impossible! Here are some of my favorite tips and tricks that keep me writing and can help you win the NaNoWriMo 2021 challenge!
---
1) Set up a habit tracker!
The official NaNoWriMo site suggests setting a daily goal of 1,667 words to help reach that 50k word goal in 30 days. Maybe you can't write every day, and that's okay! If you can't write because of work, school, or the holidays, put that in your tracker and distribute those words out amongst the other days. The important thing is to have a word count that works for you and to stop yourself from reaching burnout. Habit trackers show you your word count progress and can give you the motivation to keep going!
Create your own or download a cute design from Etsy!
---
2) Find your writing place and time!
Whether it's at your desk at 8 am or in bed at 8 pm, knowing when you write best will help you reach that daily goal without the stress of staring at the page forever. Setting the same time to write each day will also help you keep the habit even after the challenge is over.
Are you someone who likes to do word sprints? Or just sit and write for an hour or two without interruptions? Making time in your day to tackle your word count goal will help you reach that 50k by the end of the month.
---
3) Reward yourself!
Maybe it's a Starbucks at the end of a week or maybe it's buying that new book you've been wanting, setting little rewards throughout the month so that you have something to work towards is important for your motivation. Little goodies can help you when you feel you are on the edge of burning-out.
---
4) Have fun!
Maybe you walked into NaNoWriMo with a project in mind or maybe you had no outline at all, but whether you are a plotter or a pantser don't stress out over not reaching your daily goal. NaNoWriMo is about being a part of a community and writing an amazing story, which is not defined by a word count or the amount of days you spend working on it.
---
NaNoWriMo is a fun annual challenge, and if you are interested in writing a novel or just want to push yourself to write more, try it out! Join a group on the NaNoWriMo site and have fun!
If the clock strikes midnight on November 30th, and you have not completed 50,000 words, don't worry! It's not about winning the challenge. Maybe you'll learn something new about your writing style. In the end, you'll still have an amazing start to an amazing novel and maybe a new writing habit or two! 
Open your document software, grab a pen and a notebook or a typewriter, and let's start writing!
PRR Writer and Editor, Taylor Quinn