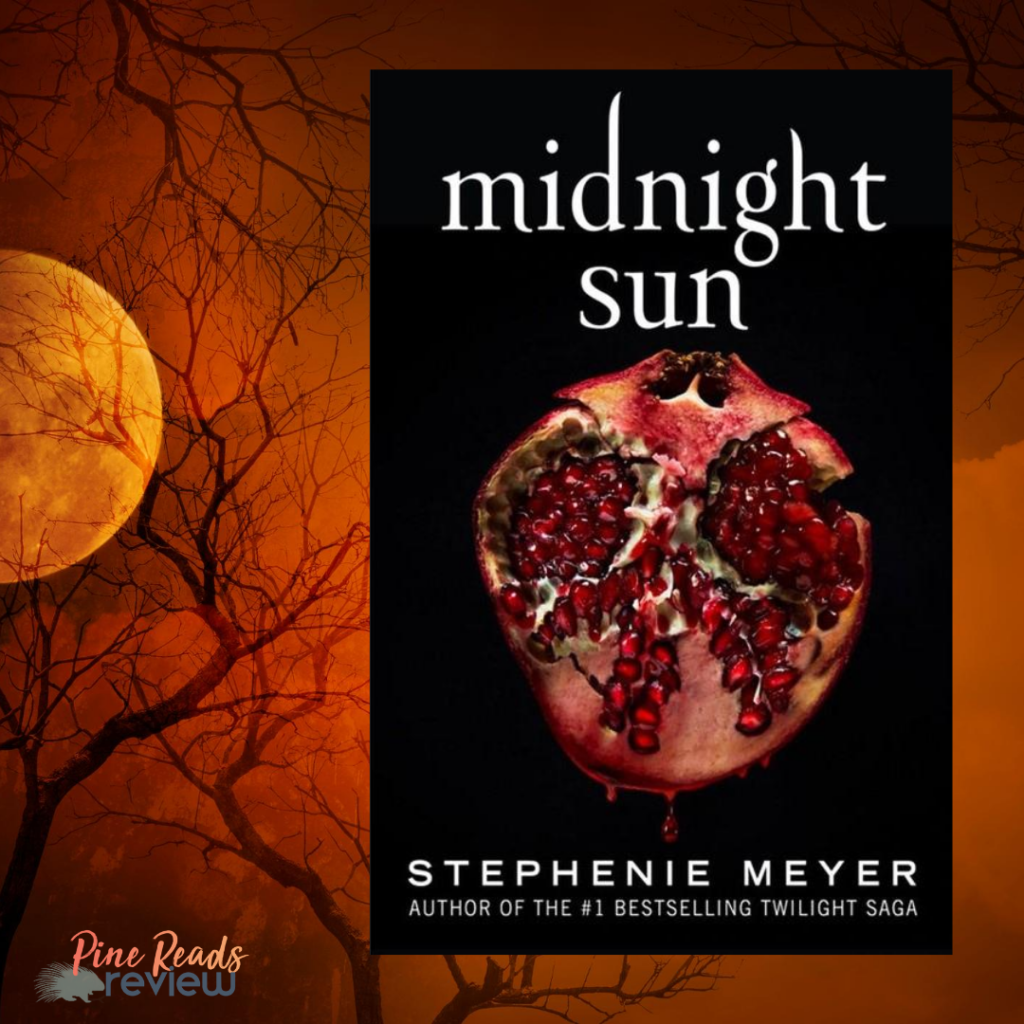 Midnight Sun by Stephenie Meyer
Little, Brown Books for Young Readers, 2020, 675 pages
About the Author: "Best known for her Twilight series, Stephenie Meyer's four-book collection has sold over 100 million copies globally in over 50 countries, with translations in 37 different languages. Meyer was the highest-selling author of 2008 and 2009 in the United States, having sold over 29 million books in 2008, and 26.5 million books in 2009. In 2008, Meyer also released The Host, which debuted at #1 on The New York Times and Wall Street Journal bestseller lists. Additionally, USA Today declared Meyer "Author of the Year," citing that she had done something that no one else had in the 15 years of the USA Today bestselling book list– she swept the top four slots in 2008. Meyer also accomplished this feat in 2009, when The Twilight Saga once again dominated the top of the bestseller list. All together, her books have spent over 303 weeks on the New York Times Bestseller List. Stephenie Meyer graduated from Brigham Young University with a degree in English Literature. She lives in Arizona with her husband and sons." (Bio taken from author's website.)
Website: https://stepheniemeyer.com
"My life was an unending, unchanging midnight. It must, by necessity, always be midnight for me. So how was it possible that the sun was rising now, in the middle of my midnight?"
We all know the story of Twilight: Bella Swan moves to Forks, Washington, meets elusive Edward Cullen and the rest of his family, and finds herself irrevocably entangled in their vampire world. It follows that Midnight Sun (Twilight told from Edward's perspective) should tell the same tale. For all intents and purposes, it does—what's interesting about it, however, is that we get a completely different understanding of the world, characters, and motives.
Edward is infinitely more redeemable when we are given insight into his angst-ridden vampire brain. All of those instances of hostility toward humans (other than Bella), his awful manipulation tactics, and his stalkerish ways are still present, but reading Edward's inner monologue gives it all a new meaning. He is self-aware and interminably miserable because of it. He doesn't want to be drawn to Bella, doesn't want to hurt her or stalk her—but he also exists in a constant state of rational and irrational anxiety, and in the end, convinces himself that at least he could try to protect her if he sticks around. This new understanding of the reasoning behind Edward's behavior gives the story much more clarity than the fazed, human perspective that Bella's original narration offers. It also humanizes Edward. Rather than viewing Edward from Bella's perception of him as the be-all and end-all of perfection, we see him as a complex disaster of a living entity. Paradoxically, it is this new perception of Edward that allows the reader to view him as a vampire as opposed to a human character. I've always found Edward's behavior reprehensible, but after having read Midnight Sun, I find myself not holding him to human standards of ethics and morality (even if Edward is relentlessly fixated on these notions).
The other outstanding thing that Midnight Sun has to offer over its counterpart is the intertwining of Bella's fleshed-out characterization and the kinship between her and Edward. I mentioned it in my throwback review of Twilight: the time it takes for Bella and Edward to fall in love can give an unsuspecting reader insta-love whiplash. But through Edward's eyes, their relationship makes so much more sense. For one, Bella seems more like a human—albeit a super, extra special human compared to her peers—through Edward's careful observations. But also, this version of the story emphasizes that Bella and Edward are clearly kindred spirits. Bella is othered—yes, it's most likely due to the trauma of having a parent-child relationship in which the roles were reversed her whole life—and so is Edward by nature of being singled out within his family. They are both similar and so different from their contemporaries. It truly drives home the Romeo and Juliet, star-crossed lovers theme of their relationship.
Meyer's prose has also vastly improved in the last fifteen years. The Twilight Saga is not known for its technical writing aspects and is often the object of writing-critique derision. Maybe Edward's POV offers more to play with—it certainly has the potential for more drama—but Midnight Sun is objectively better written than its predecessors. The metaphors, characters, and overall story are far more developed than the original. Either way, it's not hard to immediately be sucked back into this beloved world.
Midnight Sun definitely will not change the mind of someone who already disliked Twilight. The two books also cannot stand up in comparison because of the nostalgia and emotional attachment that fans have associated with Twilight. But overall, Midnight Sun offers an angsty, refreshing take on the beloved Twilight story. It does make one wonder whether Meyer will ever write the other books from Edward's point of view…
PRR Writer, Caroline Ross
If you're reading this review, please visit Move to Higher Ground and donate today to help the Quileute Tribe move community facilities (such as the Quileute Tribal School) and future housing out of reach of tsunami waves and flood waters. For more information on the misrepresentation and appropriation of Quileute culture and people in the Twilight Saga, visit "Truth Versus Twilight", a collaboration between the Burke Museum of Natural History and Culture and the Quileute Tribe. 
Check out our Throwback Thursday reviews of Twilight and New Moon here, as well as Eclipse and Breaking Dawn here.