MGM: Endling: The First | Katherine Applegate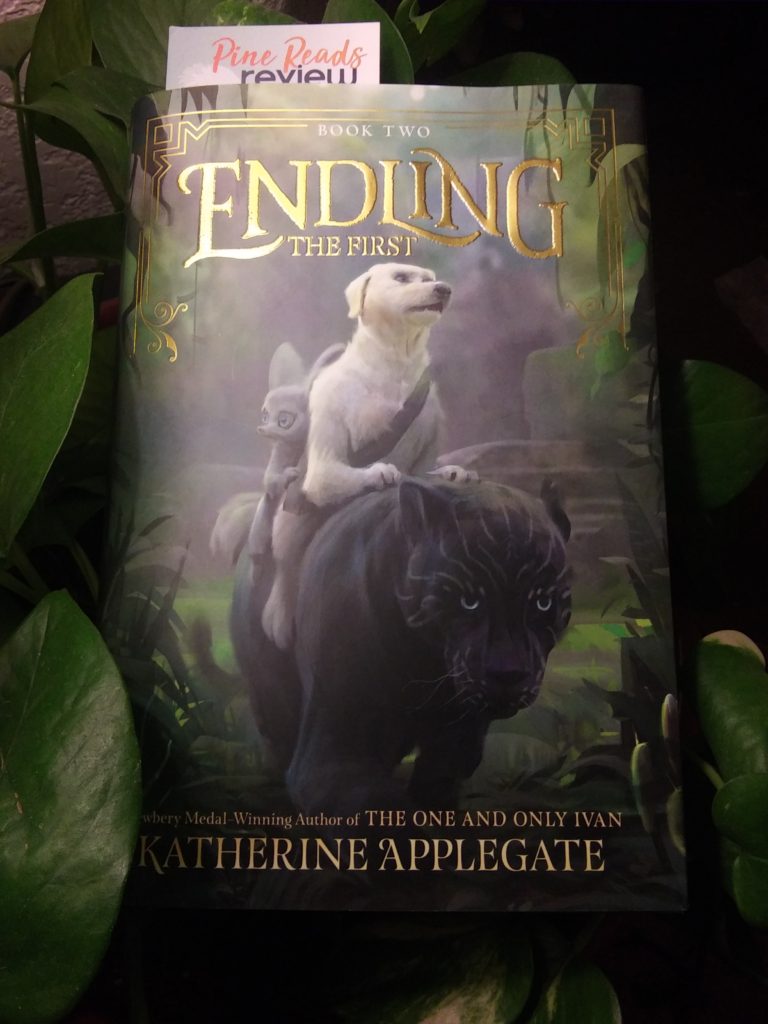 Endling: The First by Katherine Applegate
Harper Collins, 2019, 383 pages
About the Author: Katherine Applegate is the author of The One and Only Ivan, winner of the Newbery Medal and a #1 New York Times bestseller. Her other books include the acclaimed Wishtree, Crenshaw, Home of the Brave, and the Roscoe Riley Rules series. She lives in California with her family.
"For now, for tonight, I was going to sleep in a tree nest with another dairne, the way my ancestors had done for endless generations. I would feel the soft warmth of our fur, listen to the lullaby of creaking branches, and feel, for once, what it must have been like to be a free dairne, free and hopeful, before the world forever turned against us."
Her mother dreamed that she was the first to die. Her father dreamed that she was the last to live. But neither of those dreams are reality. Byx is not the last dairne. There are others. She's seen them and now her and her newfound family are traveling into the snow-capped mountains of Dreyland to uncover the truth of the hidden colony, but the threat of an oncoming war followstheir every step.
Grab your own Far-Near and watch as the answers become clear—being brave is not the absence of fear. Old enemies, new friends. Sometimes being a leader isn't how fast you can make a decision but how you learn from your mistakes.
PRR writer, Cheyenne Lopex