Bone Hollow | Kim Ventrella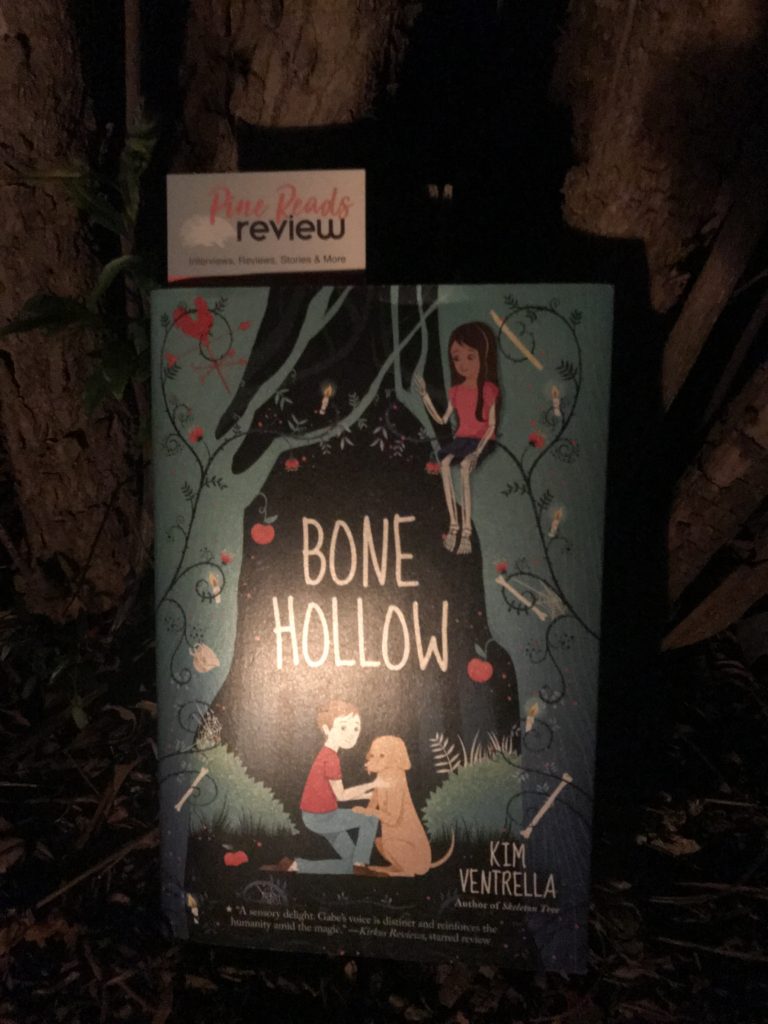 Bone Hollow by Ventrella, Kim
Published by Scholastic Press
Hardcover, 240 pages
Trigger Warning: Death, Bullying, and Violence
Kim Ventrella is an author and librarian. Ventrella's debut novel Skeleton Tree was met with great praise and satisfaction. Ventrella's love for the strange and unknown have laid the groundwork for her creativity, which shine in her second novel Bone Hollow.
"Because Death wasn't how he'd thought it was, and maybe life wasn't, either."
During a storm, Gabe found himself on a roof attempting to save a chicken, which resulted in him falling off and ending up in the hospital. For some odd reason nobody can hear Gabe except his faithful dog Ollie. As time progresses, Gabe finds himself hated and feared by the Townspeople. During an escape, Gabe is befriended by a mysterious girl named Wynne, who welcomes him with open arms as she leads him to her realm named Bone Hollow. As more mysterious and unexplained events occur, Gabe seeks to find out what truly happened the day of the storm and who and why the mysterious girl helped him.
Kim Ventrella creates a spooky and magical world as the loveable and relatable protagonist Gabe and his enthusiastic companion Ollie, run away from the only home they've known and find themselves in an unknown land called Bone Hollow. The adventurers are led by a hospitable host named Wynne into this new realm, as magical and unexplainable events surround them. The imagery and creativity of this novel bring about a hidden beauty on the nature of life and death. The reality and emotion of humanity towards new and the unknown are played upon as the reader is tested emotionally and mentally.
PRR Writer: Wala Abushaar
GRAB YOUR COPY TODAY!