MANGA MONDAY: Yona of the Dawn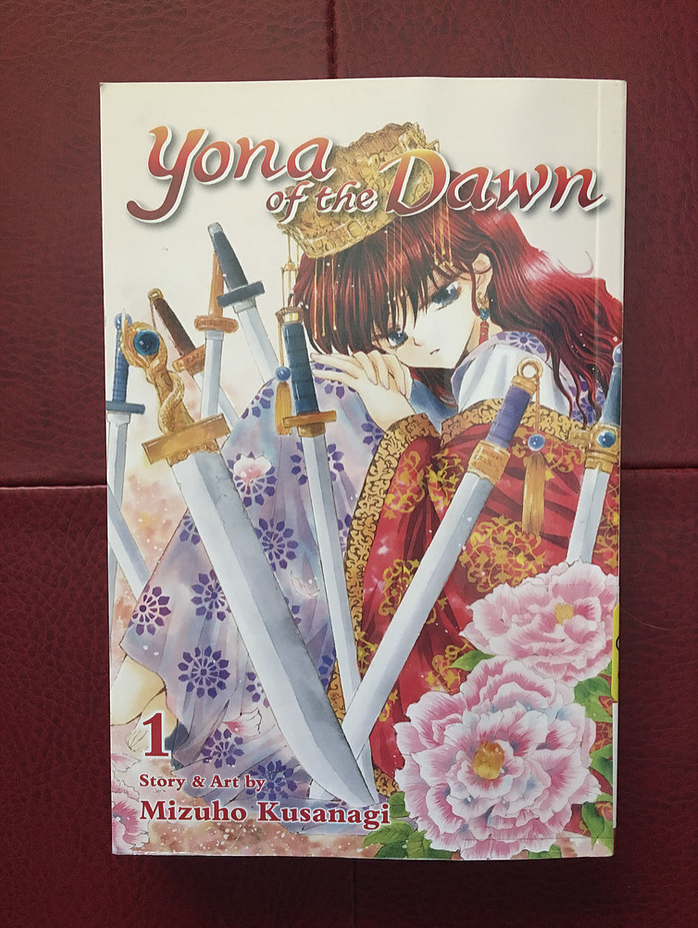 Trigger warnings: violence, death
About the Author: Mizuho Kusanagi is a manga artist born in Kumamoto, Japan. Her first series, Yoiko no Kokoroe, was first published in 2003, with most of her series in the Shoujo genre. Her most popular series, Yona of the Dawn, was adapted into an anime in 2014.

"I may be an ignorant princess, but I'm not desperate enough to listen to someone who doesn't understand reason!"

Yona of the Dawn is a continuing twelve volume series following the redemption of princess Yona, sole heir to the Kingdom of Kouka. Yona lives a carefree life under the care of her seemingly pacifist father, King Il, and her sarcastic bodyguard, Son Hak. During her sixteenth birthday party, Yona visits her father in the hopes of changing his mind about her childhood friend and love interest, Soo-Won, when she witnesses the greatest tragedy.
Soo-Won murders King Il in front of Yona and takes over the Kingdom of Kouka, intending to let his guards kill the princess. Yona and Son Hak escape and must find the descendants of the legendary Four Dragon Warriors in order to survive and save their kingdom. This series includes themes of betrayal, politics, revenge, and love.
Rating: 4/5 stars


PRR Writer, Meghan Reinholz

Looking for more red-haired protagonists to read about? Check out our reviews of: