MANGA MONDAY: My Hero Academia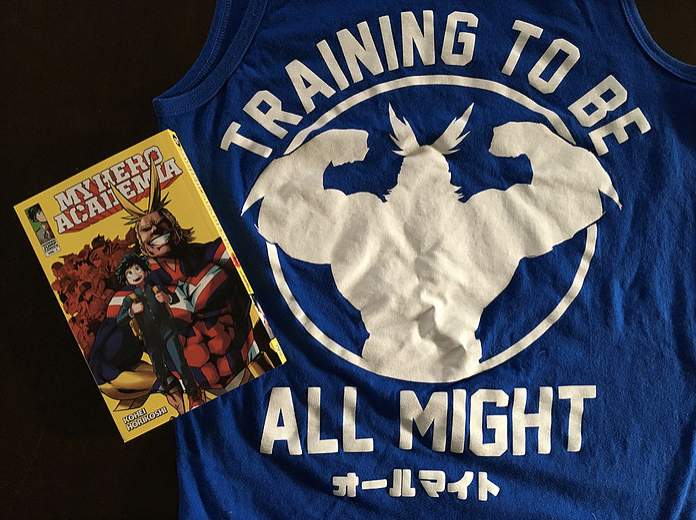 Trigger warnings: violence, bullying, mention of suicide, disturbing creatures
About the Author: Kohei Horikoshi is a native of the Aichi Prefecture in Japan, and graduated from Nagoya University of Arts. He was a former assistant for Yasuki Tanaka, creator and author of the manga series Hitomi no Catoblepas and Kagijin. My Hero Academia is Horikoshi's third, and bestselling, series.
"Many great heroes claim that their bodies simply moved before they could think! That's why you can be a hero."

My Hero Academia is a continuing twelve volume series about a world in which 80% of the population has some sort of super ability called Quirks. Izuku Midoriya is one of the 20% without a Quirk, yet he aspires to be a hero above all else. When given the opportunity to become a hero thanks to the #1 pro-hero—and Izuku's role model—All Might, Izuku does not hesitate. This series follows Izuku on his journey to become the world's greatest hero! He is joined by countless charming (and not so charming), complex characters including his new friends Ochako Uraraka and Tenya Iida. My Hero Academia focuses on what it takes to be a hero—quirk or no quirk—and how even the greatest heroes start out from the bottom.
Season 3 of My Hero Academia is out this Saturday, April 7! Don't miss out on (what I think is) the best manga/anime series yet!

Rating: 5/5 stars

PRR Writer, Meghan Reinholz