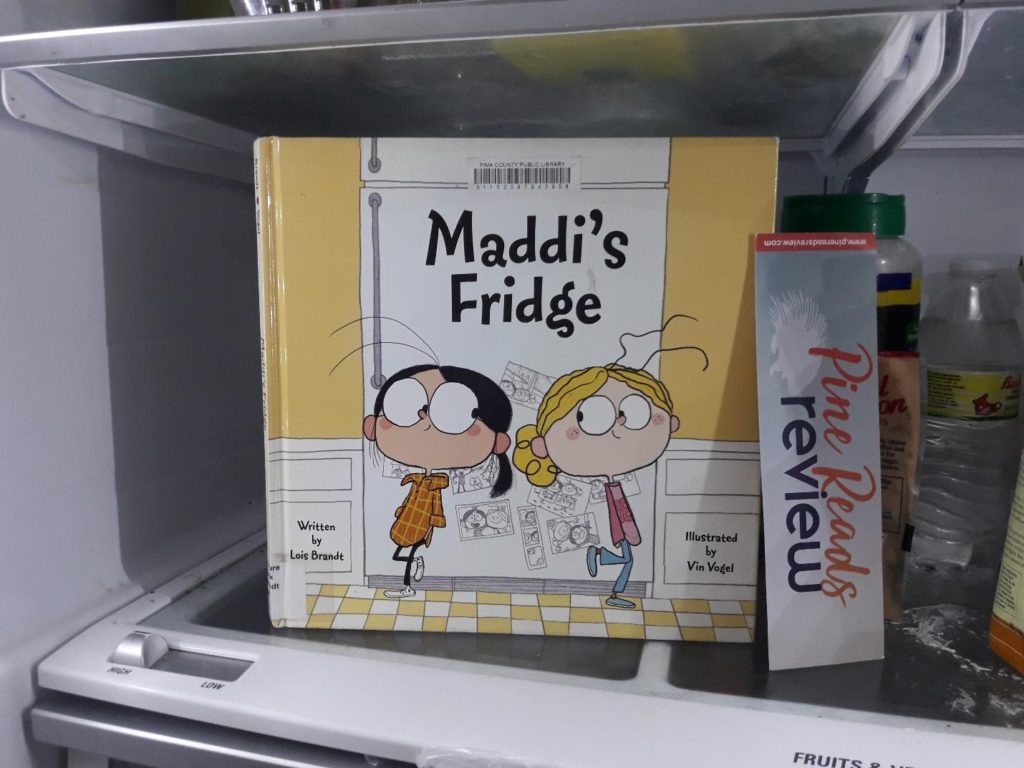 Maddi's Fridge by Lois Brandt
Illustrated by Vin Vogel
Flashlight Press, 2014, 32 pages
Trigger Warning: child hunger, poverty
About the Author: Lois Brandt didn't like reading when she first started it, but now can't get enough of reading and writing. She enjoys to write about what she has seen or heard, and she has been published in Highlights, Sparkle and Pockets magazines. Maddi's Fridge is her first picture book. You can find more about her at loisbrandt.com.
Social Media:
Facebook: @loisbrandtauthor
Twitter: @LoisBrandt1
About the Illustrator: Vin Vogel is an author-illustrator based in Rio de Janeiro. He has illustrated books in many countries, and is best known for his Yeti series, Naughty Ninja Takes a Bath, and A Home for Leo. He won a Christopher Award with Lois Brandt for Maddi's Fridge. You can find more about him at vinvogel.com.
Social Media:
Facebook: @vinvogelillustration
Twitter: @vin_vogel
Instagram: @vinvogel
"Her own fridge was full of milk and juice and chicken and yogurt and bread and carrots and even half a can of dog food…Sofia didn't want to break her promise, but she couldn't help Maddi alone."
Sofia's fridge is full of food, but when she opens up Maddi's for a snack, all she finds is milk and bread. Maddi asks Sofia not to tell anyone that her family can't afford more groceries, but should Sofia keep her promise?
In Maddi's Fridge, Lois Brandt and Vin Vogel display the pervasiveness of childhood food insecurity through the lens of Sofia and Maddi's friendship. Vogel's illustrations help the story to feel warm and gentle while Brandt addresses the issue in a way that is easy for children to understand. The story helps children to understand the problem of child hunger without feeling overly instructional, or negative in scope.
Brandt's writing connects readers to Maddi and Sofia, and also includes information for readers who, like Sofia, may also notice friends or community members with empty fridges. Maddi's Fridge is a great choice for educating children about food insecurity, and most importantly, about the power of good friends.
PRR Writer, Mandy Becker
Pick up your copy here!