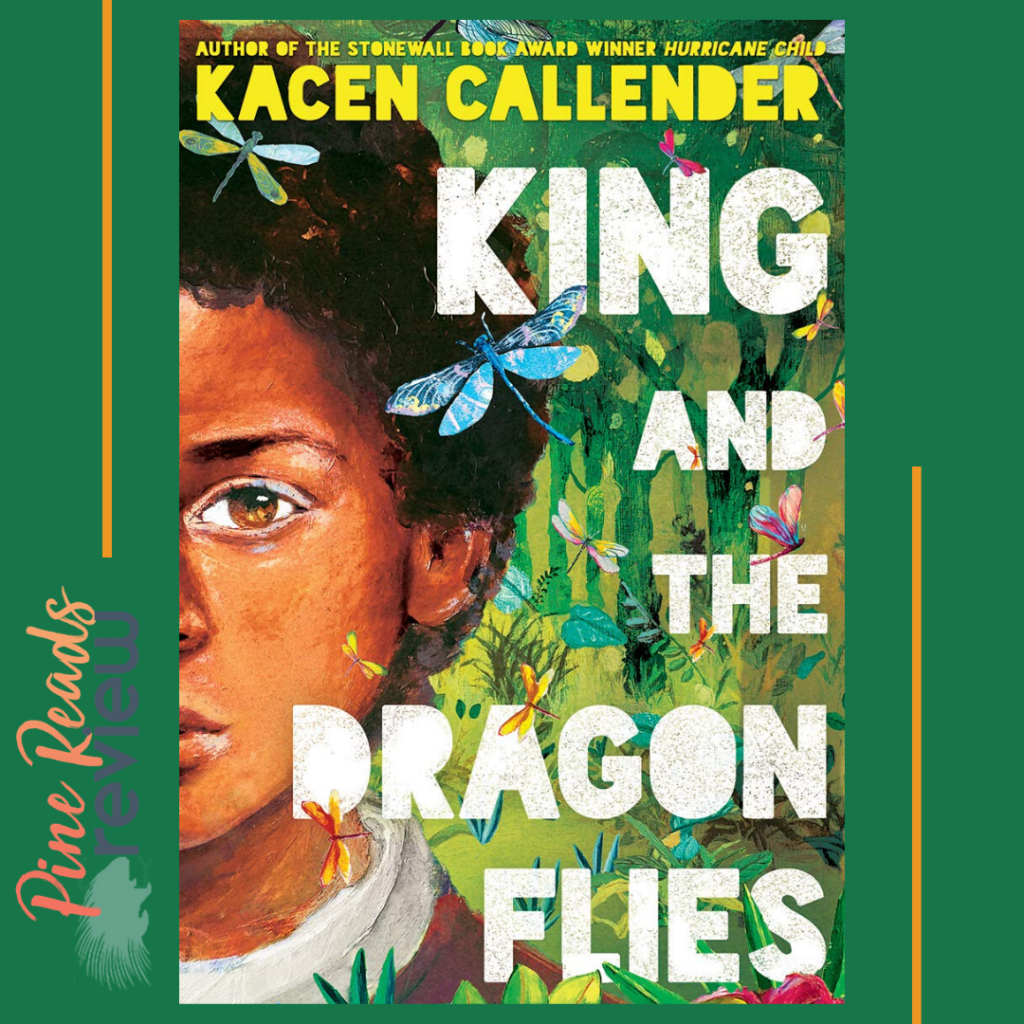 King and the Dragonflies by Kacen Callender
Scholastic Press, 2020, 272 pages
Trigger Warnings: child abuse, homophobia, racism, death of a loved one
About the Author: Kacen Callendar's debut novel, Hurricane Child, was the winner of the 2019 Stonewall Book Award, Lambda Literary Awards and a Kirkus Best Book of 2018. Born and raised in St. Thomas of the US Virgin Islands, they enjoy playing video games and watching anime and reality TV shows in their free time. Kacen currently lives and writes in Philadelphia. You can learn more about the author at their website.
Twitter: @kacencallender
Instagram: @kacen.callender
"The dragonflies live down by the bayou, but there's no way to know which one's my brother."
After the death of his older brother, twelve-year-old Kingston "King" James is sure that Khalid is now a dragonfly living in the bayou of their small Louisiana town. While Khalid still comes to him in dreams, King struggles with his grief, and the fact that he might be gay. To complicate matters more, his ex-best friend, Sandy, runs away from home and King is the only one who knows where, and why, he is hiding. Presented with an opportunity to heal old wounds and maybe sort through his own conflicted feelings, King finds his way toward self-acceptance and true friendship.
King and the Dragonflies is an enlightening middle-grade tale of identity, oppression, forgiveness, and ultimately, love. Callender packs emotional punch after emotional punch and does so with a singular grace and deftness. King's journey toward peace is in no way an easy one. Instead Callender weaves a tapestry of lyrical prose mixed with intersectional examinations of race, grief, abuse, and queer identity. Simply put, King and the Dragonflies is a transformative experience.
PRR Writer, Hannah Miller
Pick up your own copy here!