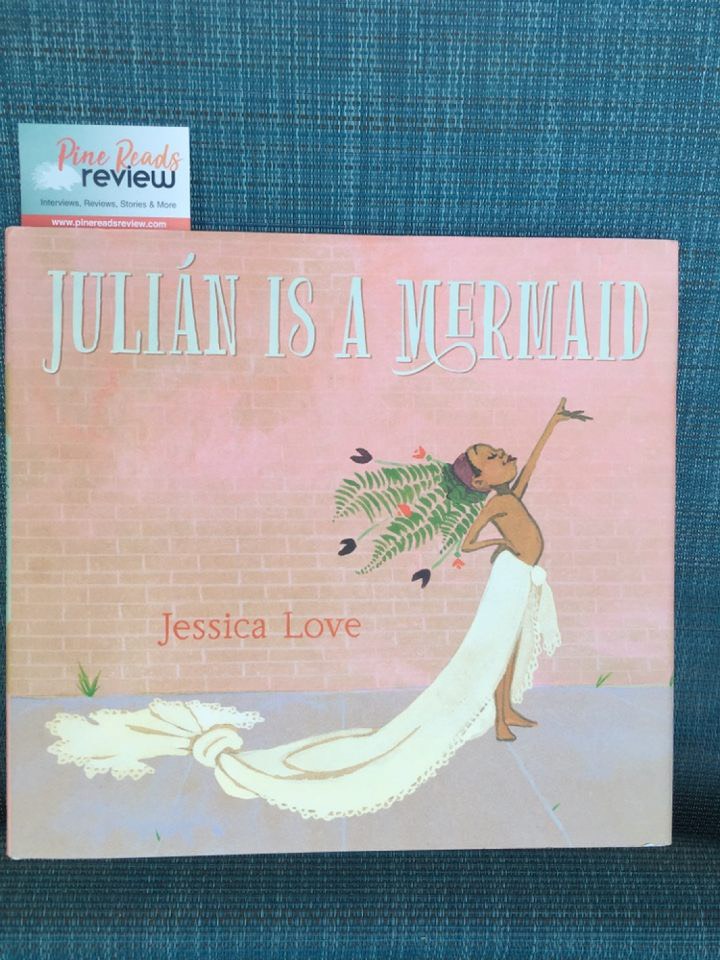 Julián is a Mermaid by Jessica Love
Illustrated by: Jessica Love
Candlewick Press, 2018, 40 pages
Trigger Warnings: n/a
About the Author: Jessica Love is a YA author and illustrator of the Stonewall Book Award winning novel Julián Is a Mermaid. She grew up in Southern California where she was raised by her parents, who were artists as well. She attended the University of California where she studied printmaking and illustration and later went on to study acting at the Juilliard private performing arts school. 
Social Media:
https://jesslove.format.com/about
Instagram: @jesslovedraws
"Like you mijo" said Abuela. "Let's join them."
Julián is a Mermaid is a novel about a young boy and his abuela. Julián was riding the subway with his abuela one day and noticed three beautiful women dressed in their finest clothing. Julián was inspired by these women whom he called "mermaids" and wanted to be just like them. He dressed himself like the mermaids and with the help of his abuela and her unconditional love, he was able to fully embrace his true self without any doubt. 
This book is a great representation of the unconditional love grandparents give to their grandchildren. Instead of questioning Julián's decision of dressing like the three beautiful mermaids, she added jewelry to his look and made him more confident. Julián's abuela never judged him or showed any look of disappointment because she accepted and loved him.
Julián Is a Mermaid teaches children to be comfortable with their true selves. The support of Julián's abuela represents the themes of family, love and acceptance which are important to introduce to young adolescents.
Happy National Grandparent's Day!
PRR Writer, Ajia Barnes
Pick up your own copy here today!