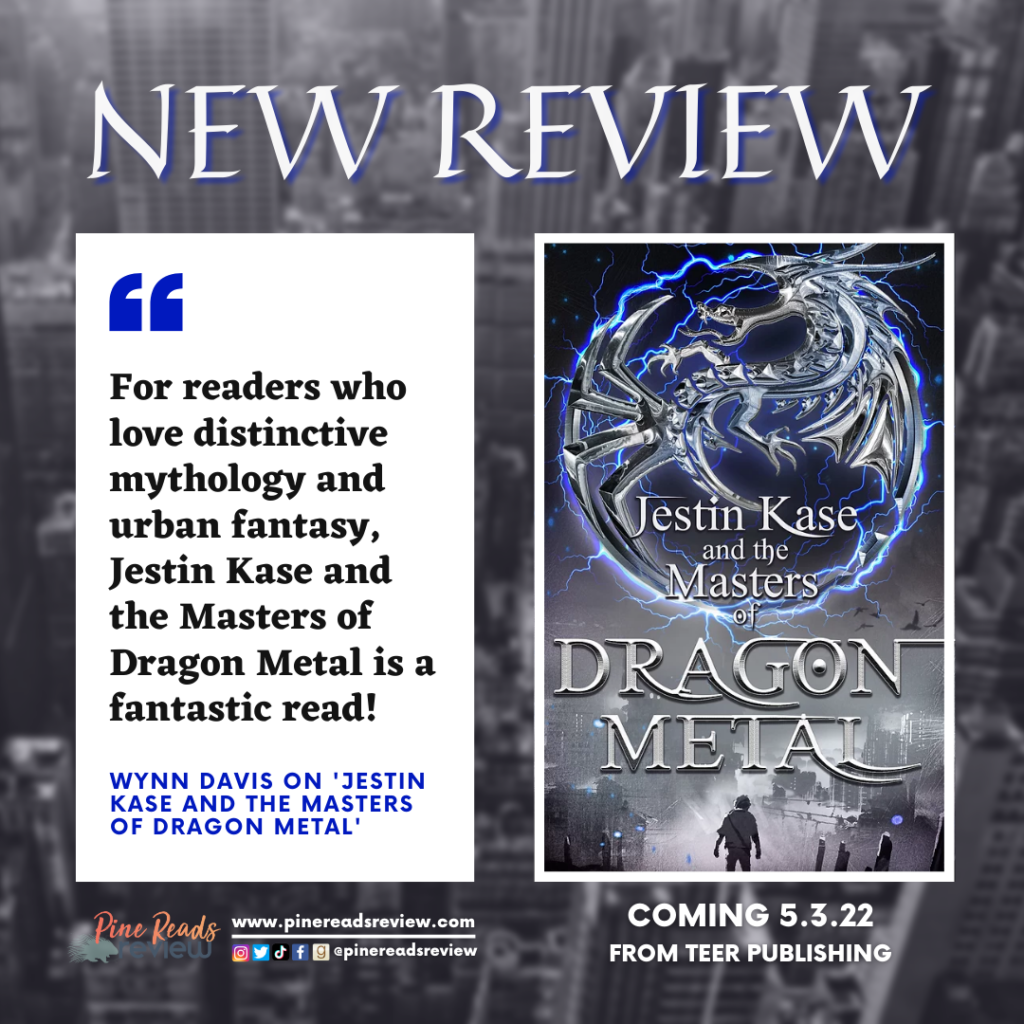 Jestin Kase and the Masters of Dragon Metal by J. Michael White
Coming May 3, 2022 from Teer Publishing; 361 pages
Content Warning: Mild violence and peril, discussion of domestic abuse and neglect
About the Author: "J. Michael White is an award-winning journalist and author of young adult urban fantasy action-adventure stories. His career as a newspaper reporter gave him deep glimpses into the challenges of the world, from the struggles of foster care to the tragedies of murder and war. His fiction often reflects these experiences. Instead of setting his stories in alternate, dystopian futures, he looks at the dystopia of the world we live in today, through the lens of urban fantasy and adventure, with a little dark humor. Like all responsible adults, he spends his time playing video games, reading books, and watching cartoons." (Bio taken from book's back cover copy.)
Find Jestin White on the following platforms:
---
"There are no chosen ones. There are no special destinies. You fight for your own fate."
The world of Jestin Kase, a young teen who has spent his entire life bouncing from foster home to foster home, is irrevocably changed when a stranger steps into his life and upends it. Suddenly, Jestin finds himself dealing with much more than the occasional thrall and neglectful foster homes. He is now fighting for his life and the fate of the world itself in a battle between Evil and Good. However, nothing is as it seems, and Jestin may find himself dealing with even more. Mysteries lay around every corner, and no one is what they seem to be.
Jestin Kase and the Masters of Dragon Metal is a wonderfully fast-paced, breathtaking novel that I thoroughly enjoyed! Jestin is such a relatable, funny, and creative character that I found myself rooting for him from the very beginning. The plot and vivid world of Jestin Kase and the Masters of Dragon Metal is so unique and evocative. The many struggles Jestin faces, both external and internal–such as his own tough upbringing and his broken past–masterfully weave together and bring the story to life. Babylonian mythology is one of the key influences of the novel, which made for a unique plot and characters. For readers who love distinctive mythology and urban fantasy, Jestin Kase and the Masters of Dragon Metal is a fantastic read! 
(Pine Reads Review would like to thank BooksForward and the publisher for sending us an ARC in exchange for an honest review. Any quotes are taken from an advanced copy and may be subject to change up final publication.) 
PRR Writer, Wynn Davis
---