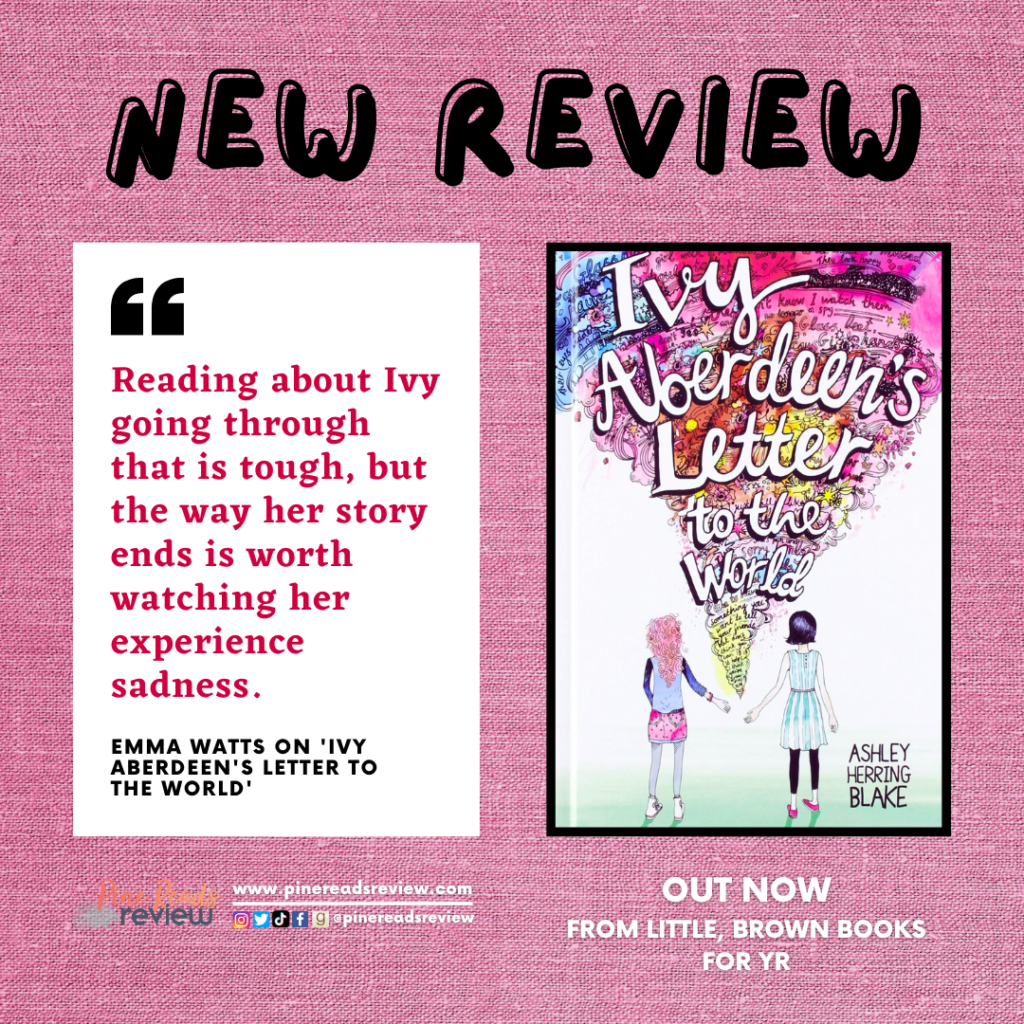 Ivy Aberdeen's Letter to the World by Ashley Herring Blake
Out now from Little, Brown Books for Young Readers; 309 pages
About the author: "Ashley Herring Blake is an award-winning author and teacher. She holds a Master's degree in teaching and loves coffee, arranging her books by color, and cold weather. She is the author of the young adult novels Suffer Love, How to Make a Wish, and Girl Made of Stars (Houghton Mifflin Harcourt), and the middle grade novels Ivy Aberdeen's Letter to the World and The Mighty Heart of Sunny St. James. Ivy Aberdeen's Letter to the World was a Stonewall Honor Book, as well as a Kirkus, School Library Journal, NYPL, and NPR Best Book of 2018. Her YA novel Girl Made of Stars was a Lambda Literary Award finalist." (Bio taken from author's website). 
Find Ashley Herring Blake on the following platforms: 
---
"Resilient means the ability to withstand or recover quickly from difficulties. It doesn't mean things aren't hard. It doesn't mean we aren't hurt. It just means we keep going. We keep living. We keep trying."
Ivy Aberdeen's Letter to the World follows a young girl named Ivy. Everything in Ivy's life is going wrong. Ever since her twin brothers were born, her family barely seems to notice her existence. All of her friends have crushes on boys, while Ivy doesn't like anyone except for the girl in her drawings. And to make matters worse, Ivy's home was just destroyed in a tornado. However, with the help of a new friend named June, Ivy might just be able to survive this difficult period of her life.
This novel is heart-wrenching and beautiful. Everything about it, from the lyrical writing to the fleshed out characters, is amazing. However, Ivy is absolutely the highlight of the reading experience. She spent a good portion of the novel figuring out her identity and sexuality. This was my favorite part of the story. Reading about Ivy's fears, hopes, and desires tugged at my emotions, because her thoughts and feelings were so relatable. It can be scary to be in the closet and it can be scary to feel different from your peers, especially at a young age. Reading about Ivy going through that is tough, but the way her story ends is worth watching her experience sadness.
 Ivy Aberdeen's Letter to the World is the novel I wish I could have read as a young, closeted girl in middle school. I hope Ivy's story is able to help many readers, young or old, come to terms with who they are and who they love. 
PRR Writer, Emma Watts
---