Is it Hanukkah Yet? | Chris Barash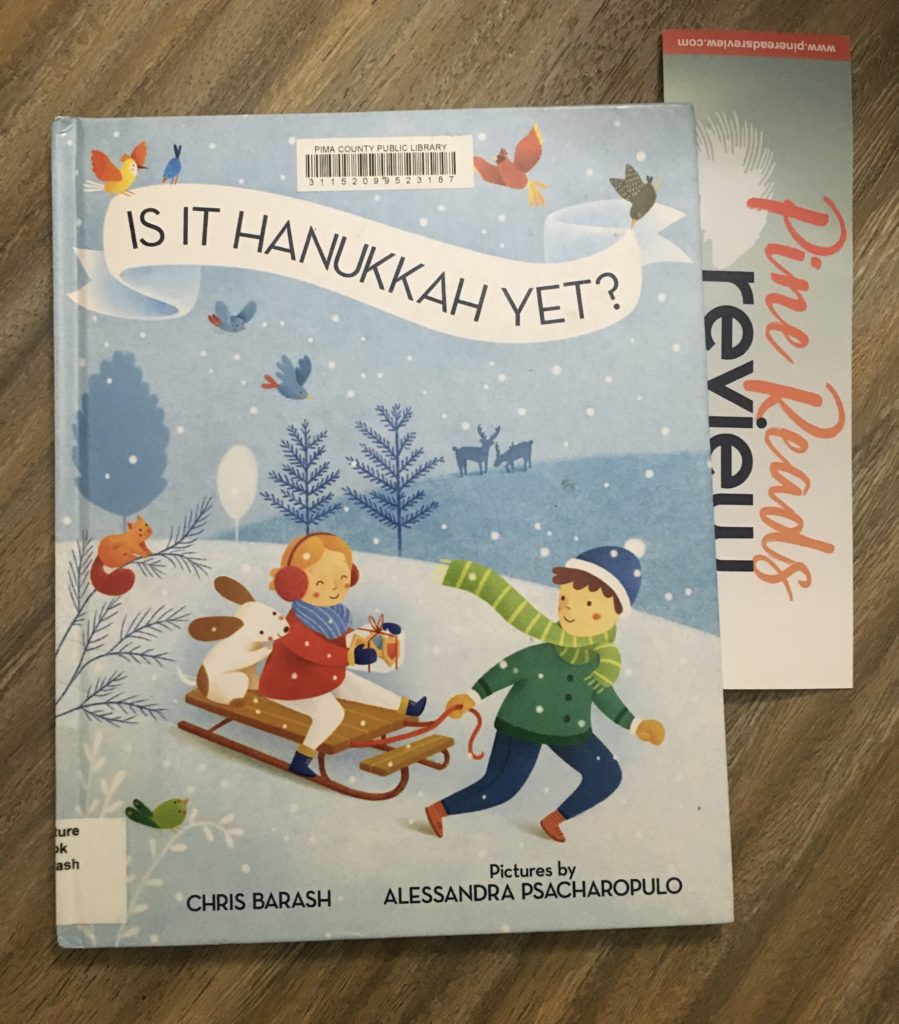 Is it Hanukkah Yet? by Chris Barash
Illustrated by Alessandra Psacharopulo
Albert Whitman & Company, 2015, 32 pages
About the Author: Chris Barash is an elementary school teacher who has written a dozen picture books. She may be known for Is It Passover Yet, One Fine Shabbat, and Wait It's Friday.
About the Illustrator: Alessandra Psacharopulo lives in Milan and has a successful career in illustration. She has worked extensively with Chris Barash and on books such as Jingle Paws, Mom and Dad Go to Work, and Happy Birthday!
"When we're spinning our dreidels with family and friends…And hoping this wonderful time never ends…Hanukkah is here!"
As winter approaches, that means a very special holiday is around the corner. Children wait in anticipation and parents put up decorations. Families gather to sing, pray and celebrate Hanukkah.
Is It Hanukkah Yet? is perfect for introducing young children to Hanukkah. Chris Barash's rhyming lyrics make the book a fun read-a-long while giving children a chance to learn about the Hanukkah season. Psacharopulo's illustrations are vibrant and engaging. If you're looking for a picture book to help celebrate Hanukkah, Is It Hanukkah Yet? is a wonderful choice!
PRR Writer, Christopher Lee
Pick up your copy here!