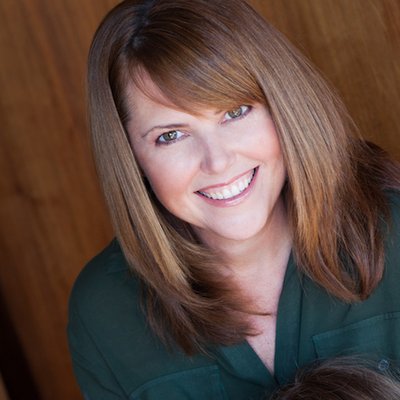 About the Author: "Victoria Piontek spent her childhood on the east coast of Florida watching egrets wade through salt marshes and listening to her mother's stories of strong Southern women, family secrets, and ghosts. Prior to joining ABLA, she taught English to middle school students in New York City and Education Methods to teachers at Pace University. She holds an MFA in Creative Writing for Children and Young Adults from Hollins University, a MST in Education from Pace University, and B.A. in Journalism from the University of North Florida. The Spirit of Cattail County is her first novel." (Bio provided by the Author.)
Find Victoria Piontek on the following platforms:
---
A huge thank you to Victoria Piontek for the following interview. Pick up your own copy of The Spirit of Cattail County (Scholastic, 2018) today! Check out our review of Piontek's The Spirit of Cattail County!
---
Cheyenne Lopex: Which authors have inspired you the most over the course of your career in publishing and in writing?
Victoria Piontek: How much time do you have? I rarely meet a book I don't like, but even if a book doesn't become a favorite, heart book, I always take away something that inspires me and I could talk for days and days about the authors I love. There are so many! But I'll try to give you a shortlist.
C.S. Lewis' Chronicles of Narnia made me want to be a writer. Those books made me believe in magic, and I read them with my older sister during a perfect childhood summer. All I have to do is open one of those books, and I am transported back to my room, lying side-by-side with my sister reading.
From Frank Herbert's Dune, I learned a lot about character and world-building. I also think he also makes science fiction read like fantasy, which makes the Dune novels approachable even though there is a lot of complicated world building.
I love the way Louis Sachar told a story within a story in Holes and the way he uses family history to influence Stanley's storyline. Fannie Flagg's Fried Green Tomatoes at the Whistle Stop Cafe, is so heartwarming and Southern. I also like the way it depicts women. The women in the novel are brave and strong and subversive at a time when women didn't have a lot of power. The women in that novel remind me of my grandmothers.
No one writes emotions better than Natalie Lloyd in A Snicker of Magic. She knows how to turn a feeling into a physical sensation that you can hold onto, and I think that is essential when writing for kids.
Amy Tan's novel The Joy Luck Club explores mothers and daughters and history in a way that makes us understand each other a little bit better. It is also beautifully written and I love the way she weaves storylines together.
I got to hear Catherine Ryan Hyde speak at a conference and I remember her saying, "Don't make a backup plan because the backup plan becomes the plan." Those words changed the way I viewed pursuing writing. I stopped making plans for what I would do if writing didn't pan out, and began to pour my energy into making writing work. That made huge difference in my priorities and the decisions I made and make.
CL: How does it feel to have your first novel published?
VP: I don't ever remember wanting to be anything else other than a writer, so to have this dream come true is amazing, but it also feels a little surreal, like it isn't happening. Except it is, and I feel so lucky!
CL: Where did the inspiration for The Spirit of Cattail County come from?
VP: A brief moment with my daughter and a hearing a lot of ghost stories growing up inspired The Spirit of Cattail County.
One day, when my daughter was about four, we were taking a walk through a field in rural Virginia. The grass was knee high and we couldn't see any other people. We were deep in the middle of the field when she tugged at my shirt and pointed into the distance. She said, "Mommy do you see that boy over there?" I looked in the direction she indicated and I didn't see what she saw.
Because I was raised on superstition and ghost stories, the first fleeting thought that ran through my mind wasn't she's seen a rabbit or a deer. It was, she's seen a ghost.
It was from that briefest of thoughts that I started thinking what if a girl did see a ghost and what if that ghost was not scary, but her best friend. In that moment, Sparrow sprang to life in my mind. I could see her and hear her telling me her story.
I went home that night and started writing.
CL: Which character do you relate to the most in The Spirit of Cattail County and why?
VP: Probably Johnny. He's the most like me. Although, I talk a lot more than he does. But I admire Sparrow, Maeve, and Elena. All three girls have an inner strength that runs deep, and I love that about them. They're also loyal friends and that's a great quality.
CL: Beulah, Florida is ripe with history and several different characters are historians or historians to-be. What is your interest in history?
VP: I love history. I used to teach Language arts and history to middle schoolers and I love primary resources. I love looking through old newspapers, photographs, letters, and maps. I like the unraveling of personal stories and seeing oneself in the people that came before us. I also think we can learn a lot from history. I like to think that as humans we will eventually get to the place where we use the best parts of history to fuel us forward while allowing our past mistakes to guide our future decisions so we can make the world a better place for all people.
CL: Elena tells Sparrow her fortune through her grandmother's tarot cards. Have you ever had your fortune told in a similar manner?
VP: I've had my fortune told twice—once in New Orleans and once in New York City. Each time, I was both fascinated and a little put off by it. Not that either time I was told something bad, but the vagueness of the predictions got my mind racing with what ifs that were impossible to answer.
One of the fortune-tellers told me that I would live by water, and I couldn't stop thinking about where that might be. For a couple of years after her prediction, I lived in landlocked Atlanta. I kept thinking where is the water?
I now live in the Bay Area…by water.
CL: If you could be a member of any of the three major families in The Spirit of Cattail County, which family would you join and why?
VP: That's a really hard question because I like all three families, but the Daltons and the Castos are my favorites. The Dalton's are steadfast and true and some of them see spirits, so that would be pretty cool. On the other hand, the Castos are brave, loyal and really fun, so there is a lot of happiness in that family. Though, I might not be brave enough to be a Casto.
CL: What can readers look forward to next?
VP: I'm working on something now that is still in the very early stages, so I can't say much about it. However, I can say that it is set in the south and has strong girl characters. It also has magic.
---
PRR Editor, Cheyenne Lopex