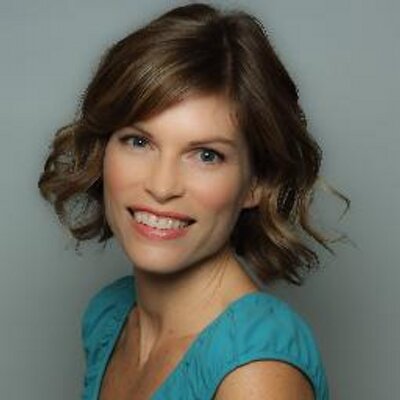 Lori Alexander loves to read and write! She has written picture books like BACKHOE JOE (Harper, 2014) and FAMOUSLY PHOEBE (Sterling, 2017) as well as the FUTURE BABY board book series (Scholastic, 2019). She also writes non-fiction chapter books, such as ALL IN A DROP (2019) and A SPORTING CHANCE (2020), both from Houghton Mifflin Harcourt.
Lori resides in sunny Tucson, Arizona, with her scientist husband and two book loving kids. She runs when it's cool (rarely) and swims when it's hot (often). Then she gets back to reading and writing.
Social Media:
Website: www.lorialexanderbooks.comTwitter: @LoriJAlexander
Mandy Becker: How is writing a nonfiction story, like your upcoming biography All in a Drop, different from crafting fiction stories like Famously Phoebe?
Lori Alexander: Writing ALL IN A DROP (Houghton Mifflin Harcourt, Aug 2019), a chapter-book length biography of Antony van Leeuwenhoek, took a lot more time than my previous fictional picture books. I needed to research and read quite a bit upfront before I began writing. And then it took many drafts, both before and after the sale, to get the main narrative into top shape. Back matter information was requested, such as a timeline and glossary. I also did photo research/selection of the microscopic images that are included in the book, alongside Vivien Mildenberger's beautiful illustrations. As my first work of nonfiction, the process was quite a learning experience!

MB: What attracted you to telling the story of scientist Antony van Leeuwenhoek?
LA: My husband is a scientist and one night at dinner he mentioned how much the field of pathology changed after the microscope was invented. I knew my agent was looking for STEM related manuscripts and this comment was all it took to get my gears turning. Just who invented the microscope, I wondered. After some poking around on the internet, I learned that it was not Antony van Leeuwenhoek but he was the first person to use one so extensively. His background was unusual in that he hadn't studied science in school and didn't speak English or Latin like other scientists of the day. In fact, he was a fabric salesman who only spoke his own language, Dutch. How did this man become the first to discover microscopic life? I was hooked!

MB: In your books, how do you give your readers factual information while still providing a good story?
LA: I wrote the text in a "narrative nonfiction" format, so kids will feel like they are reading a story rather than a dry collection of facts. I also played around with the tense and ended up telling the story in the present tense so it feels like we are making new discoveries right along with Antony! Here's how the story opens:
Just inside the window, in a bright patch of sunlight, sits a curious man. He lifts an oddly shaped metal bar to his eye. He squints through a tiny hole and doesn't move a muscle. What could he possibly see with a contraption like that?
His name is Antony van Leeuwenhoek (an-TONE-ee van LAY-ven-hook). He has never taken a science class. But he is about to make a discovery that will change the world.
MB: Is it difficult to maintain a balance between educating and keeping readers entertained with your writing?
LA: When it came to ALL IN A DROP, there were so many interesting facts to share. The educating and entertaining felt like one in the same! Antony did some wild things for his time (he lived from 1632-1723). Once, he put two lice into his tight black sock and wore it around the house. After six days, he could see over ninety tiny white eggs. After another ten days, he found twenty-five lice crawling on his leg. An itchy experiment but an important one. Back then, people thought insects just appeared from mud, garbage, and rotting animal flesh. Antony's experiment helped dispel this notion of spontaneous generation. Antony loved to be his own research "guinea pig." He pricked his finger to examine his own blood, scraped his teeth (and his neighbors') to study the white goo he found there (what we now call plaque). Another time, after an upset stomach, Antony examined his own excrement and vomit under one of his microscopes. Lots of eew! moments that kids will love.
I just learned that ALL IN A DROP has been named a Junior Library Guild selection, an honor that will help get this book into lots of public and school libraries. Hopefully that's a good sign that we found the right balance between educating and entertaining.
MB: How important do you think it is to expose young children to informational stories?
LA: I think young readers deserve a wide selection of books to choose from, both fiction and nonfiction. From my years volunteering in an elementary school library, I saw just how popular informational stories could be. Every week, I re-shelved books about dogs, snakes, spiders, cooking, sports, space, weather, automobiles, WWII, and so many more. Biographies were popular with 5th and 6th graders, especially the "Who is…?" and "Who was…?" books.

MB: How did you choose the careers to showcase in your upcoming Future Baby board book series?
LA: The Future Baby series rolls out this summer from Cartwheel/Scholastic. FUTURE ASTRONAUT launches in June and FUTURE ENGINEER in August. This series has been a blast to write and the illustrations from Allison Black are so charming and perfect for young audiences. Both titles were my concepts, as I initially pitched a STEM related series. My editor and her team shook things up a bit, asking me to explore some different careers. In early 2020, FUTURE CEO and FUTURE PRESIDENT hit the shelves.

MB: Is the process of creating a board book similar to making a picture book?
LA: Indeed! In fact, many popular picture books are eventually published in board book format (with the entire story intact or possibly by removing a few spreads to fit the typical format). The layout of most picture books is 15-16 spreads (usually 32 pages) while a board book is around 10-12 spreads (usually 24 pages). So I knew my text had to be minimal, with shorter sentences and simpler but still snappy word choice. A board book author needs to keep a toddler's attention span in mind.

MB: What is your favorite part of the library and school visits you do in addition to writing?
LA: Visiting schools is always a treat. So far, I've spent most of my time with the K-3rd crowd. I'm looking forward to speaking with the upper grades after ALL IN A DROP is released. On a typical visit, we read a story together and then I share how I come up with my ideas and how a book is made. Kids love to see pictures of the various equipment inside the printing factories.

MB: Do these visits ever give you inspiration for new stories?
LA: I always save plenty of time for Q&A at the end of my presentations and I've received lots of interesting questions and comments. Everything from "How old are you?" to "Do you sweat when you write?" Good stuff. Occasionally, a student will say, "You should write a book about…" and list some wild details. I usually tell her what a great idea she has and that she should write it. I want kids to know that they can be authors, too!

MB: What can we expect from you in the next year?
LA: I'm excited about a second chapter book biography coming out with HMH in spring 2020. It's called A SPORTING CHANCE and it's about Ludwig Guttmann, the founder of the Paralympic Games. After fleeing Nazi Germany, the Jewish doctor continued his work in England, treating WWII soldiers with spinal fractures. Back then, most people with spinal injuries died within months, namely from bed sores and bladder infections. Those who survived lived out their lives in a hospital bed, hidden from society. Most doctors thought these patients were a lost cause. But Ludwig completely changed the standard of medical care. He got patients up and moving in wheelchairs, undergoing physical therapy, and learning new job skills. One of his most important contributions was introducing competitive sports to his patients. A small archery contest on the hospital lawn grew into the Paralympic Games we know today. At first, people laughed and told Ludwig that no one would watch disabled sports. But that never stopped him. In 2016, the Paralympic Games in Rio de Jainero, Brazil, broke viewership records with a global television audience of over 4.1 billion people. A SPORTING CHANCE will release before the 2020 Summer Paralympics in Tokyo.
TAKE A LOOK!