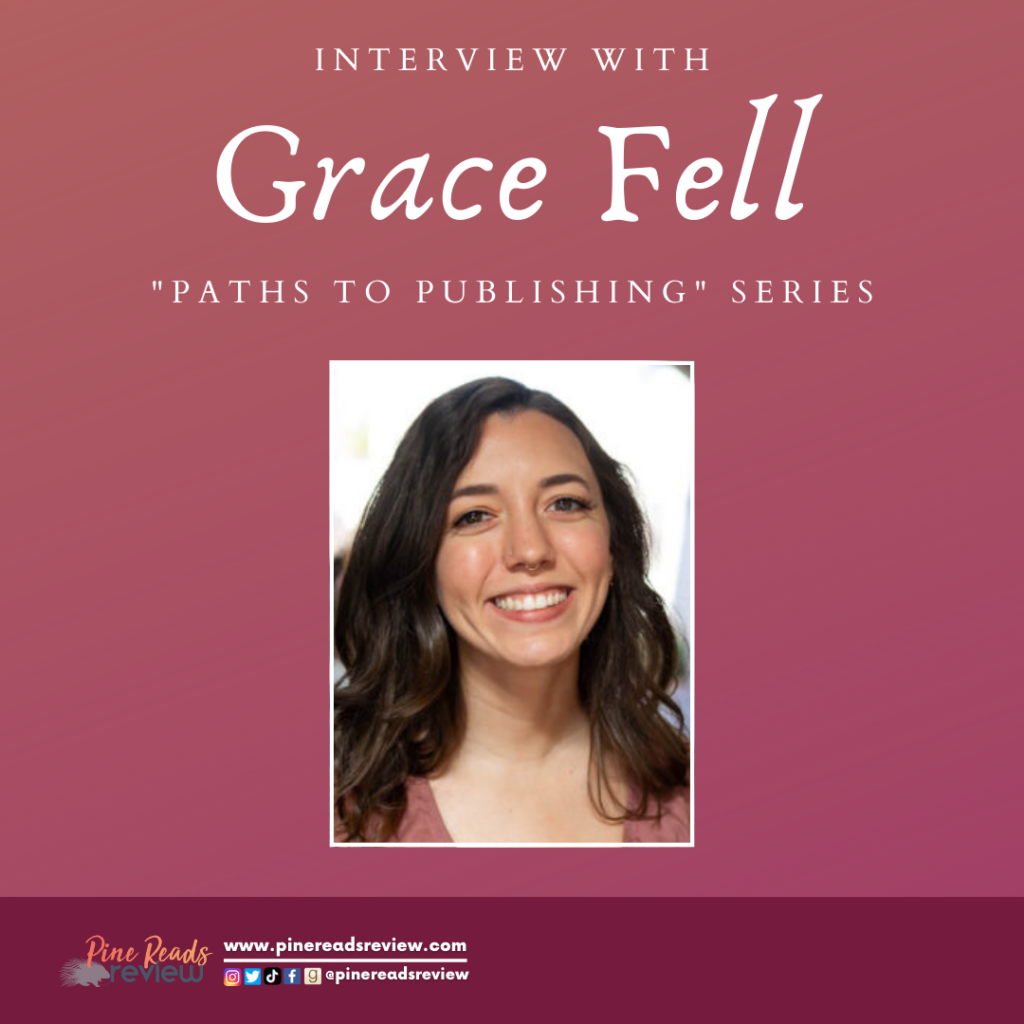 About the interviewee: "Grace Fell has loved the book industry since she first submitted a manuscript to Reading Rainbow at age 8. Since then, her journey has looked different – earning a Bachelor's in English and Creative Writing from the U of A, writing literary fiction, cultivating her Bookstagram – but her roots remain in her love of reading.
Grace started as an intern at BookSparks and is now living her dream to work in the book industry as a publicist. She loves the quaint local scene, mountain sunsets, and monsoons of her home in Tucson, AZ and doesn't see herself leaving the desert any time soon. Along with her aspiring library of books, she lives with her cat and puppy, her records, and 60+ house plants." (Bio from the interviewee.)
Find Grace Fell on the following platforms:
---
Paths to Publishing is a mini-series from Pine Read Review as we chat with industry professionals from all backgrounds about the various ways to break into the literary world. Keep an eye on our website and social media for more updates Paths to Publishing!
---
A huge thank you to Grace Fell for chatting with our Co-Assistant Directors, Sophie Applin and Erika Brittain! Grace is a publicist with BookSparks, a branch of SparkPoint Studio. In the interview, Grace shares her experiences in the industry, tips for aspiring publicists, and insights into creating a career in publishing.
(The interview has been edited for length and clarity.)