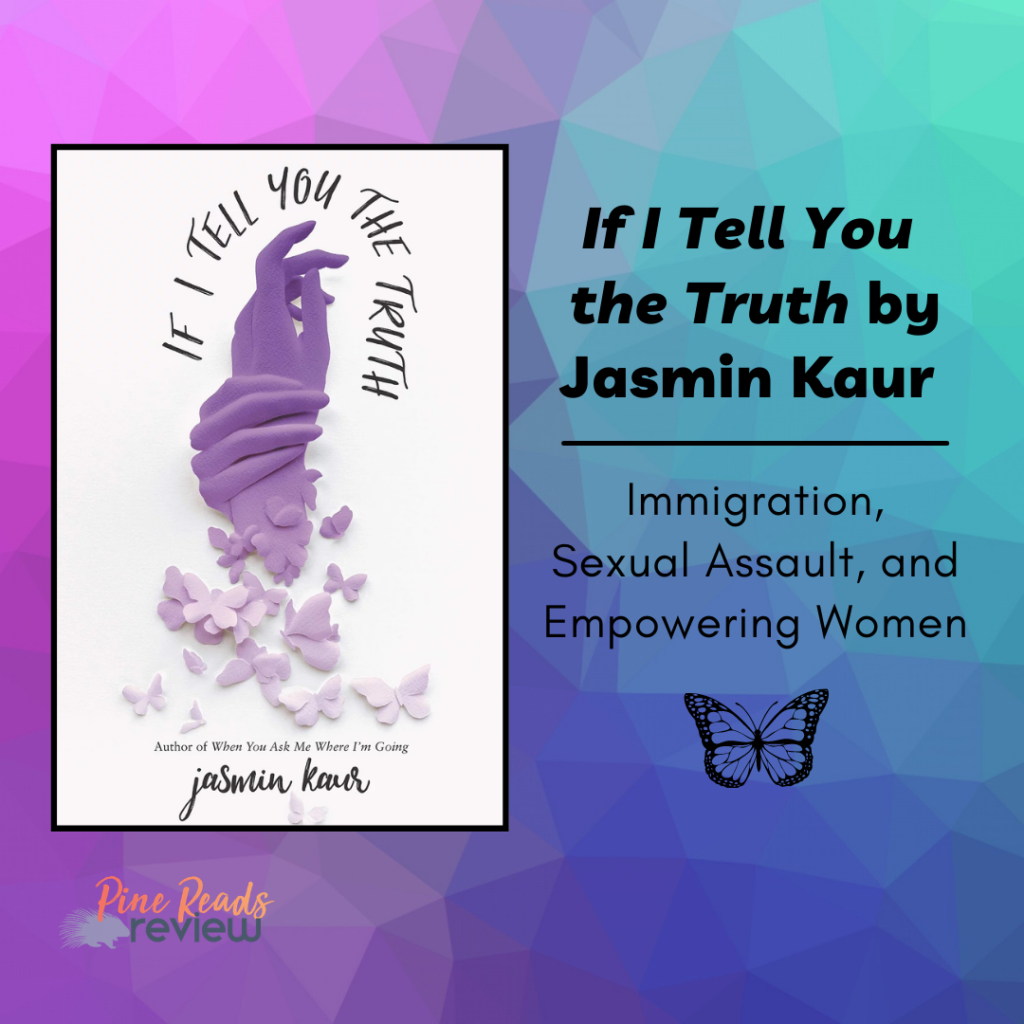 Warning: This blog contains spoilers for If I Tell You the Truth by Jasmin Kaur and has a discussion of sexual assault. 
Releasing on January 19th of this year, Jasmin Kaur's forthcoming YA novel, If I Tell You the Truth, explores difficult topics such as immigration and sexual assault. Through a mix of poetry and prose, Kaur introduces us to Kiran, who has just moved from Punjab to Canada to attend university. After arriving in Canada, Kiran confesses to her mother that she is pregnant and was sexually assaulted by her fiancé's brother. Her mother refuses to accept this traumatic reality for fear of the shame her family would have to endure. So when Kiran makes the decision to raise her child on her own, her family offers no support, but she finds a new home when Joti and her mother come into her life.
Readers follow Kiran as she navigates her life as a new mother while trying to balance school and work. With her student visa expiring since she had to drop out of school, Kiran now must live with the constant fear of being deported and separated from her daughter, Sahaara. The narration later changes to Sahaara, who is now a teenager in high school as we witness her experience as an undocumented immigrant's child confronting love, heartbreak, and the truth about why her mother left Punjab.
Even though Kiran is able to become a permanent Canadian resident, the process isn't always as easy as it seems, which is addressed in the novel's notes at the end. Oftentimes, immigrants wait months or years to receive approval. Others never seek help to adjust their status because they fear being separated from their loved ones and sent back to the life they left behind. Kiran's story is one of many unfortunate stories that we hear or read about from all around the world. I appreciate that Kaur doesn't merely gloss over these important topics; instead, her novel shows readers that, even when not everyone's experiences are the same, they are equally important and deserve to be taken seriously.
If I Tell You the Truth is an empowering story that encourages women to share their stories and support one another. Both the poetry and prose work together to provide the reader a deeper look into Kiran and Sahaara's thoughts and feelings. I enjoyed reading from these alternating character perspectives because it offers a better understanding of the love a mother and daughter share, and how one issue impacts both their lives. I never expected Kiran and Sahaara to confront Kiran's rapist, who is a respected and well-known politician in Punjab. However, it is important to show that men in positions of power, who often use their power against women, should be held accountable for their horrific acts. I liked that the novel proves that a woman's life isn't, and shouldn't, be defined by the actions of men.
Overall, If I Tell You the Truth highlights the strength and perseverance women possess despite the tragedies and obstacles they face. Hopefully, this novel will open the eyes of many in a crucial first step toward change. Perhaps one day our world will be a place where women and girls are respected, and those who commit horrific acts against them will be held accountable.
(Pine Reads Review would like to thank NetGalley and the publisher for sending us an ARC in exchange for an honest review. Any quotes are taken from an advanced copy and may be subject to change upon final publication.)
PRR Writer, Karyme Cuadras