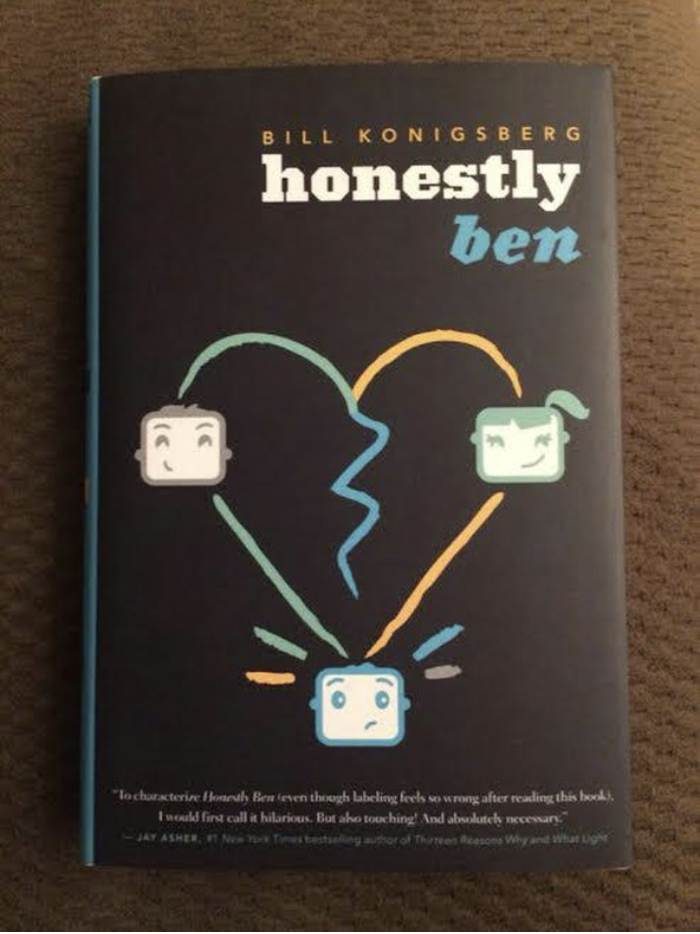 Honestly Ben
Bill Konigsberg
Arthur A. Levine Books, 2017
326 pages

Trigger Warnings: depression, homophobia

About the Author:Bill Konisgberg is the Stonewall Award-winning author of The Porcupine of Truth, Out of the Pocket, Openly Straight, and Honestly Ben. He lives in Arizona with his husband Chuck and their two dogs.
Honestly Ben heralds the return of Ben and Raffe, and marks Bill Konigsberg's first sequel. After the events of Openly Straight, Ben is painfully conflicted. Does he want Raffe, the boy who made Ben question everything he thought he knew about himself only to break his heart, or does he want Hannah, the witty girl he met at the library who makes him question everything he thought he knew about what it means to be a man? One thing's for certain: he wants to get into college. Unfortunately for Ben, that's not going to be easy with everything else weighing on his mind.
"But I do think that when we choose the easy path, where people or society reward us for being what they want us to be, against who we really are, a kind of death occurs."
Much more than just your average love triangle, Honestly Ben poses questions about class, masculinity, family, sexuality, and honesty, none of which have simple answers. Konigsberg does an incredible job of capturing both Ben's vulnerability and his deep repression. While many fans may not be satisfied by the conclusion Ben ultimately comes to regarding his sexuality, and the book would benefit from a more nuanced discussion of bisexuality, this book will leave you with a great deal to think about.

PRR Writer, Christy Duprey

Check out ourreview of Konigsberg's Openly Straight.