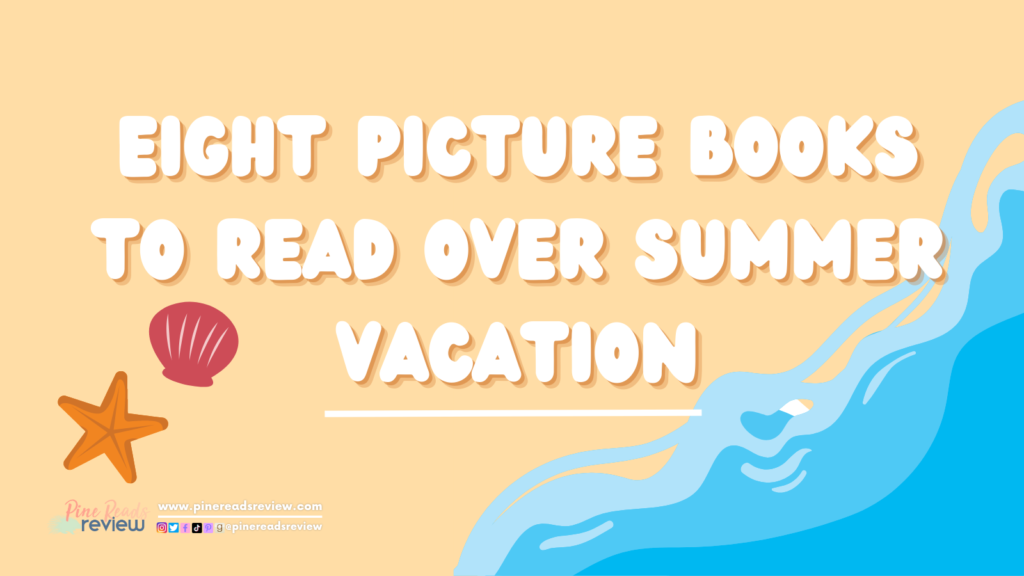 With summer vacation soon approaching, I have compiled eight picture books that are perfect for readers of every age to enjoy while relaxing in the sun!
---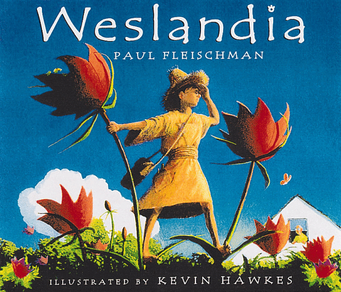 Written by Paul Fleischman and Illustrated by Kevin Hawkes

Weslandia is a beautifully illustrated picture book that follows Wesley, a young boy who doesn't feel like he fits in, as he begins his summer project of creating his own civilization. After a mystical gust of wind fertilizes a plot of land in his backyard, Wesley is soon tending to a garden of mysterious plants that he uses to build structures, weave clothes, and develop new games that all of his classmates come to enjoy. Accompanied by vibrant colors and whimsical designs, Weslandia is sure to inspire readers of all ages to think creatively and remember to be themselves throughout their summer endeavors.
---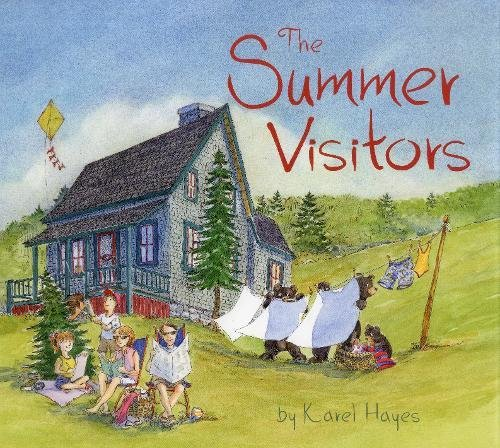 Written and Illustrated by Karel Hayes
A standalone sequel to The Winter Visitors, The Summer Visitors is told from the perspective of a family of bears who watch as a human family come to their cottage in the woods for the summer. As the humans play outside, put on swimsuits to go swimming, and pack for picnics, the bears engage in the same activities, showing that both families are not so different after all. Featuring charming watercolor illustrations of humans and animals coexisting in a beautiful lakeside setting, The Summer Visitors is a relaxing read perfect for a sunny day in nature. 
---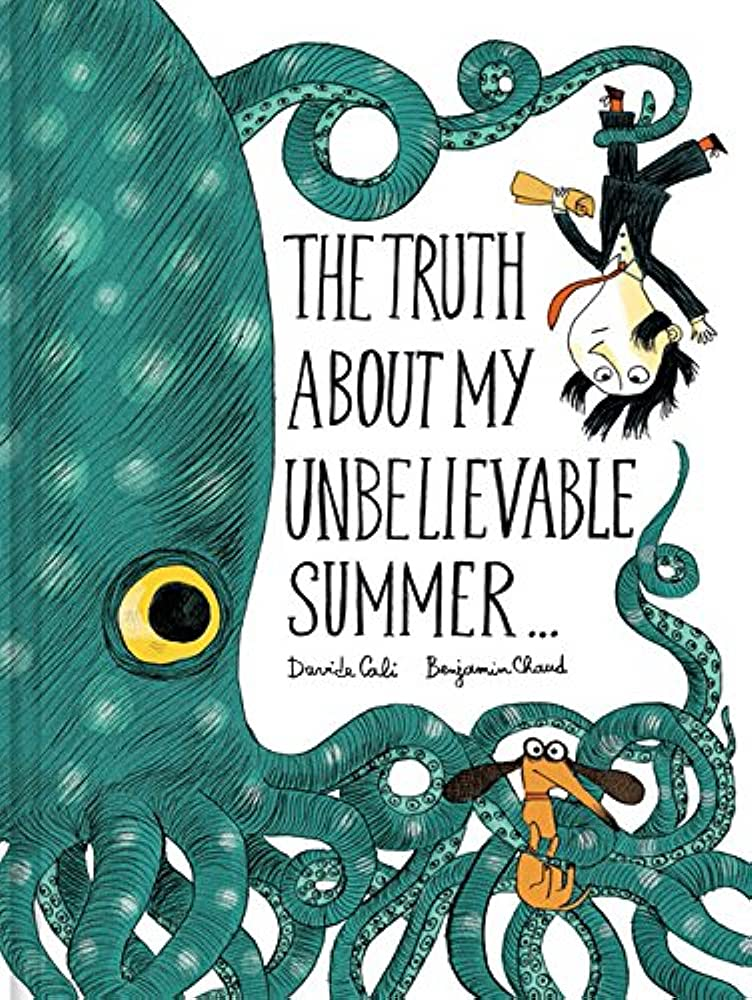 Written by Davide Cali and Illustrated by Benjamin Chaud

In The Truth About My Unbelievable Summer, a boy describes his eventful summer vacation that begins with finding a treasure map at the beach and leads to him accidentally traveling the world. Accompanied at every turn by his faithful dog, the illustrations are clever and full of small details that show the boy's journey everywhere from the Great Wall of China to a desert tomb. This fun story of many adventures ends with a delightful twist revealing that the boy's description of his summer is not as far-fetched as you might think!
---
Written by Nell Cross Beckerman and Illustrated by Rachell Sumpter

After the boardwalk fills with summer attractions and crowds, Down Under the Pier follows a group of children as they spend all their quarters on the carousel, games, and cotton candy before beginning to search for more fun. Venturing away from the long lines and paid exhibits, the children explore the beach below the pier and enter a world of sparkling pastel colors as they play in the sand until sunset. Realizing that there is always more joy to discover when they are together, the children prepare for a summer spent exploring nature, rather than paying for what is above the pier.
---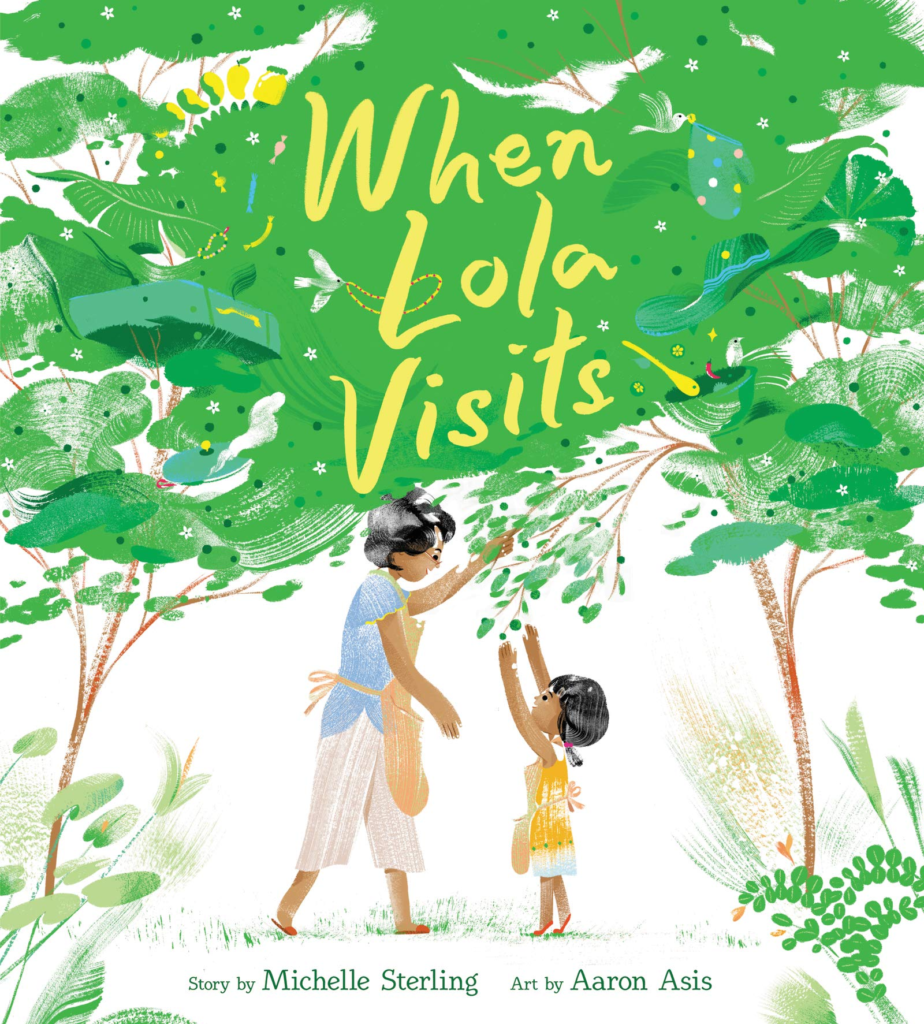 Written by Michelle Sterling and Illustrated by Aaron Asis

When Lola Visits tells the touching story of a girl who knows that summer is here when her Lola comes to visit. She describes the smell of mango jam simmering on the stove, the leather of her Lola's suitcase, and the cassava cake they make together, revealing memories and traditions made with family over the summers of the past. The illustrations are bright and feature lush colors, patterns, and textures, with extra detail given to the myriad of foods the family enjoys together. While the girl is sad when Lola has to leave, she knows that the memories they have made together will last until the summer comes again.
---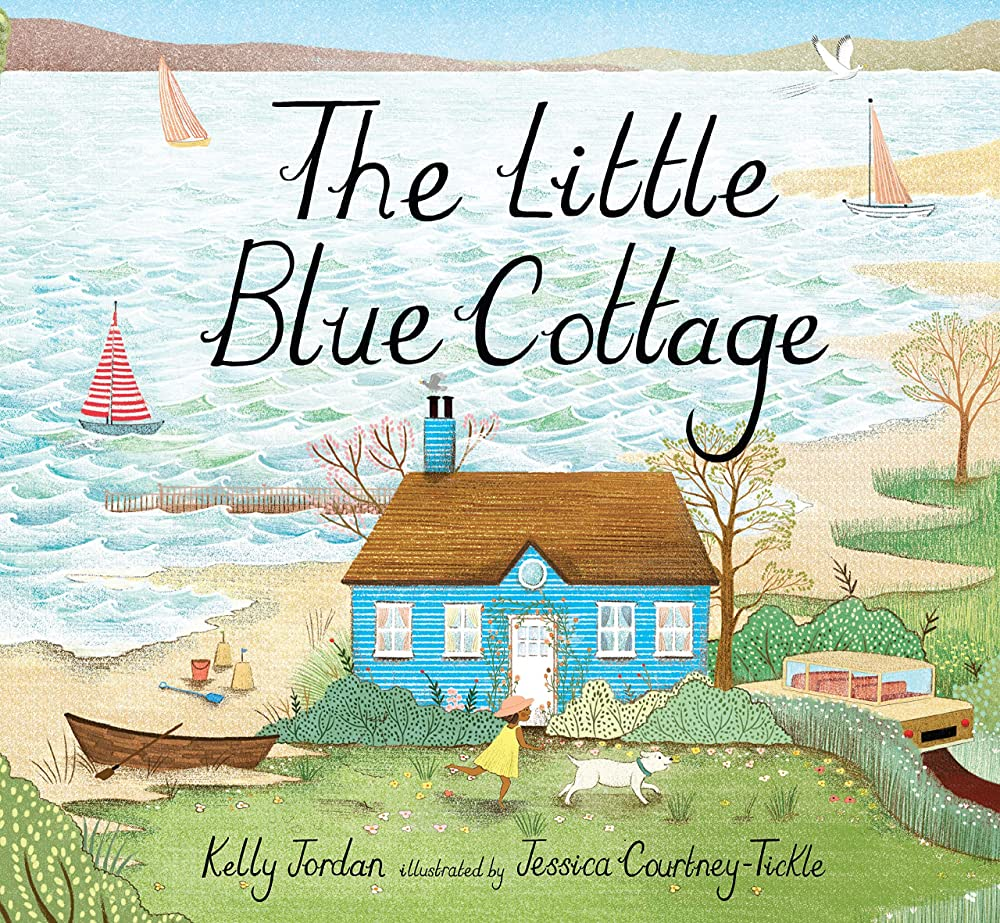 Written by Kelly Jordan and Illustrated by Jessica Courtney-Tickle

In The Little Blue Cottage, a cottage on the bay waits patiently every year for a little girl to return with her family for the summer. Keeping watch over her as she plays along the shore and listening to her announce how happy she is to return every year, the cottage observes as the girl grows up over the years, continuing to wait patiently as her visits become more and more infrequent. Uniquely told from the perspective of the cottage, The Little Blue Cottage shows a girl growing up and eventually returning to embrace the idyllic summer setting that she loved so much in her childhood.
---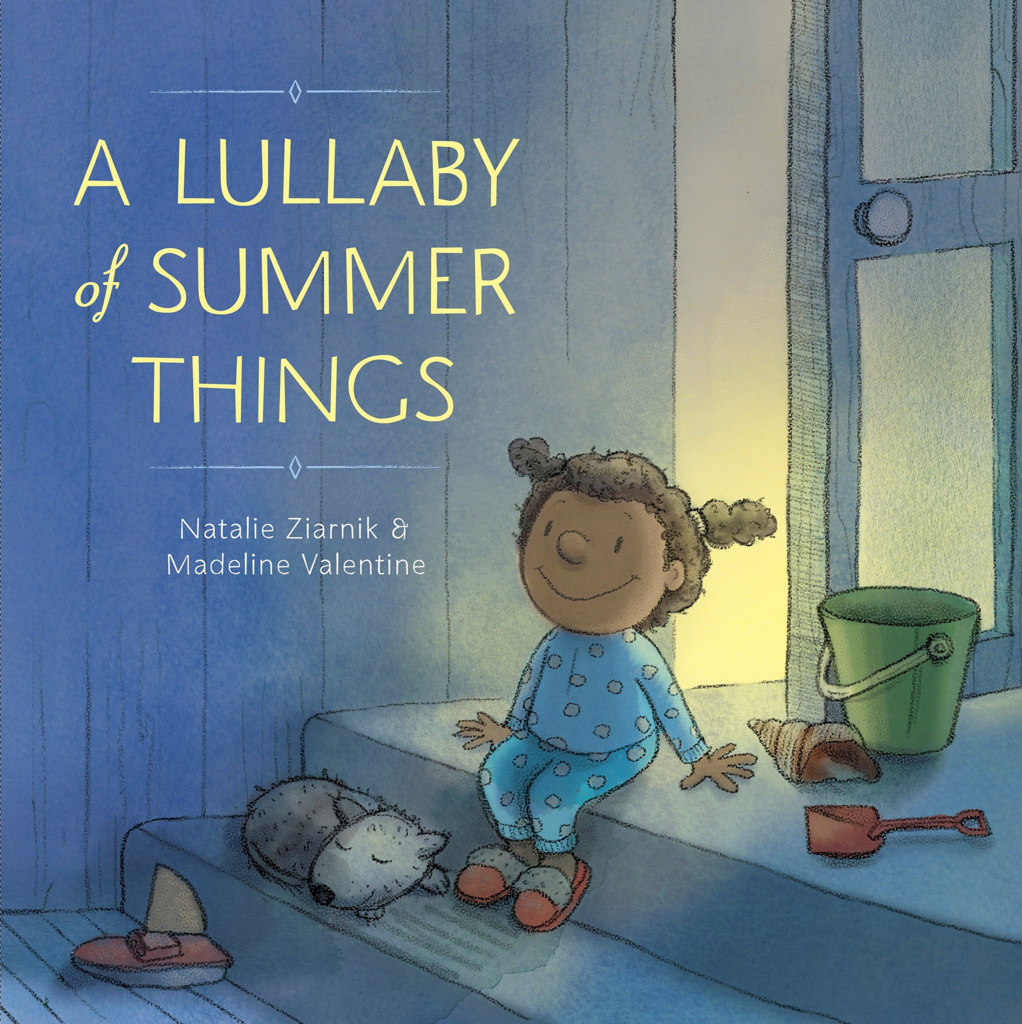 Written by Natalie Ziarnik and Illustrated by Madeline Valentine

A Lullaby of Summer Things is a rhyming picture book that features crayon-colored illustrations alongside the sounds of a summer evening as a family returns home from the beach. The kids clean up from the day out, putting away their toys and washing their sandy clothes, and remember the fun they had at the beach before climbing into bed. This cozy and peaceful picture book perfectly captures the content feeling of winding down after a fun day spent outside, especially when you are a kid during summertime.
---
Written by Gideon Sterer and Illustrated by Lian Cho

On the first Saturday of summer, a young girl sets out to run her own lemonade stand, however, the entire neighborhood is filled with kids who have the same idea! After a series of mishaps causes her stand to roll away and stop along a riverbank, the girl soon finds a myriad of customers in the river who want nothing more than a fresh, cold lemonade. Beginning with a fisherman but soon including a trail of woodland creatures and even a mermaid, the girl's stand becomes a success in this unlikely location. Told through brightly colored, sunny illustrations, It Began With Lemonade is a perfect story to read on a hot summer's day while sipping your own homemade glass of lemonade.
---
PRR Web Designer and Writer, Emma Conner