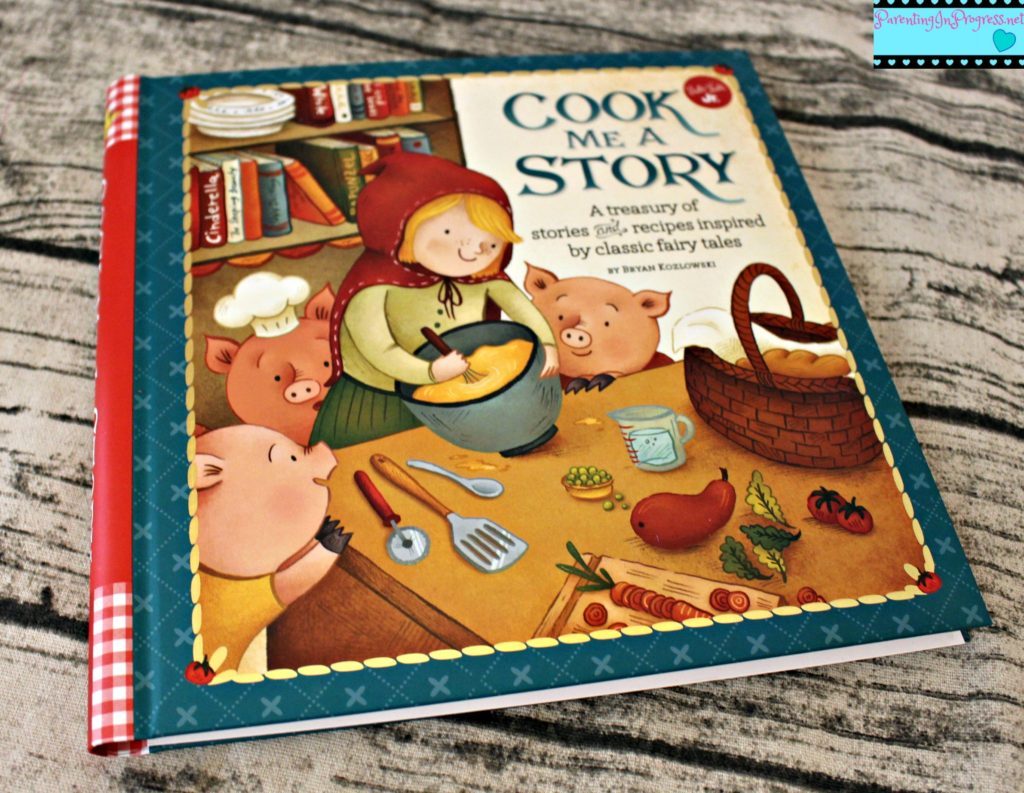 It's that time of year—complete with the changing of the seasons, cool winds, falling leaves, snow in places that are not deserts—and that means we tend to spend more time indoors. It's like when you give a mouse a cookie, he's going to want a glass of milk. When you spend time indoors, you're going to do indoor activities, like baking cookies. I myself am an avid baker. I am subscribed to many baking channels, I read the blogs, I obsessively cut out and collect recipes from every Holiday magazine that winds up in my mailbox. This time around, I wanted to try something new: baking with a young kid.
When I was younger, baking was an elusive, mythical creature. It was the delicious homemade bread that my grandma made—in exchange for which I bartered household chores. Or the pastries from the little bakery down the road from my house that I begged my mother to bring home to me. It wasn't until I was much older that I figured it out: I could actually make most of my favorite desserts and baked goods in the comfort of my own home.
There are all sorts of culinary books out in the world now, most aimed towards an adult audience. But there are some gems which are designed specifically with kids in mind—so I decided to put one to the test and see how it held up when it came into contact with an actual child. Through careful searching, I found a cookbook for kids which incorporates recipes into childhood fairy tale favorites. Could there be anything more wonderful?
Cook Me a Story: A Treasury of Stories and Recipes Inspired by Classic Fairy Tales is by written Bryan Kozlowski and illustrated by Laura Wood. Kozlowski graduated from The Culinary Institute of America, and has published articles on the role of food in classic literature. This particular book was published in 2016 by Walter Foster Jr, an imprint of Quarto Publishing Group USA Inc. and is designed for children ages five and up. The book is broken up into sections, ranging from appetizers, to snacks, to dinner, to drinks, and finally, to dessert!
I invited my good friend Cheyenne, also an avid baker, to assist me in a day of baking with my young friend Dalia, who is six years old—sorry, six and half, as she informed me. She herself is also a baker and bakes many fun things, like sprinkle filled cupcakes, with her mom. Luckily for me, Dalia is also a big fan of desserts, and had no qualms with trying out all three dessert recipes included in the book. The first recipe we tried was titled "Hansel and Greggtel", and told the famous tale of Hansel and Gretel who, when abandoned in the forest by their bitter mother, have to fight off an evil witch who plans to eat them. This little recipe is for cookies which closely resemble snickerdoodles, a favorite of Dalia, Cheyenne, and myself.
Interspersed through the story are recipe instructions. The recipe directions cleverly relate to what is taking place in the story. For example, the story reads "Desperately hungry, the children ran towards the house, plunged their hand into the walls and windows, and started eating up the scrumptious little home." Then the recipe instruction inserted below says, "Add the cake mix to the mixing bowl. Using clean hands, mix (and squish!) all the ingredients until fully combined." These adorable and witty instructions made the baking process fun for not only Dalia, but for an older audience as well.
Dalia herself was the master chef, Cheyenne and I merely her assistants. She was the one who read the story to us and read aloud the recipe instructions. She was more than capable of following along with not only the stories, but the recipes as well. We had such fun making the first recipe that we decided to try the others, including "Plumbelina" (sugar plum fairy cakes) and "Snow White and the Seven Dumplings" (sticky apple dumplings). We ended up having a dinner party with our families where the desserts that Dalia made were a raging success!
It's safe to say that Cook me a Story was a fantastic crowd pleaser. It is well-tailored to its audience, with easily recognizable fairy tales, and has a little something for everyone to enjoy. Whether you have a sweet tooth like the three of us, or just really like cute stories filled with puns, then you'll enjoy this book. Dalia is already asking me when we can make the "The Little Merm-ade: Sea foam blue lemonade" recipe!
-PRR Editor, Sierra Jackson
GRAB A COPY OF YOUR OWN!