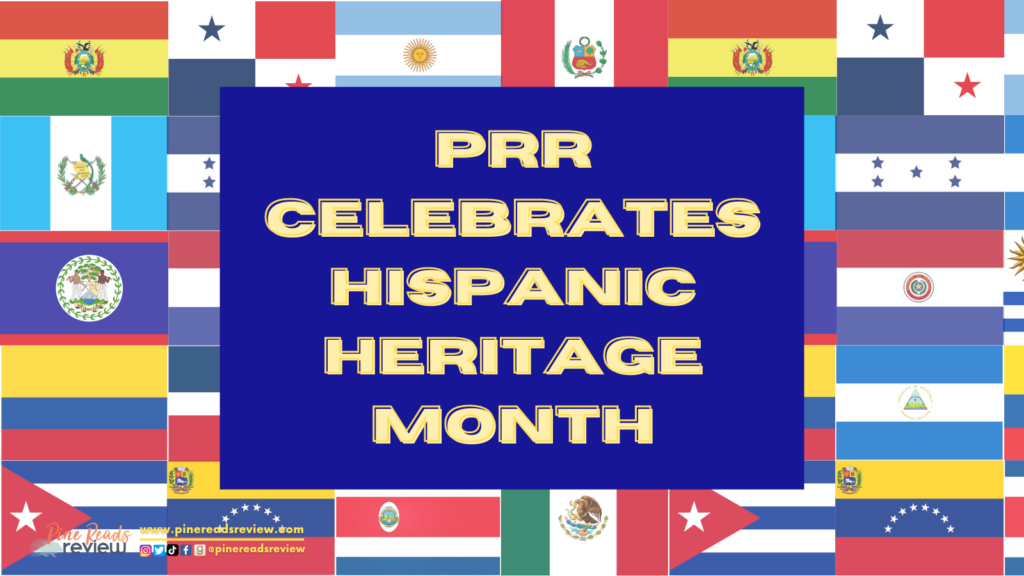 In honor of Hispanic Heritage Month, PRR has compiled a list of picture books that celebrate the culture and traditions of those with Hispanic/Latinx heritage in the United States. What originally began as Hispanic Heritage Week in 1968, soon evolved into a month-long celebration, observed from September 15 to October 15. The beginning of Hispanic Heritage Month on September 15 is significant as it marks Independence Day for many Latin American countries including Costa Rica, El Salvador, Guatemala, Honduras, and Nicaragua. Other countries that celebrate their Independence Day during Hispanic Heritage Month include Mexico on September 16 and Chile on September 18.
The list below features authors from different Hispanic and Latinx ethnicities, and/or books that embody the cultures and traditions of those with Hispanic/Latinx heritage. It is by no means exhaustive or representative of all Hispanic and Latin American countries.
---
Argentina
This bilingual picture book features a selection of children's songs and rhymes from Argentina, Mexico, and Puerto Rico. Lulu Delacre, a Puerto Rican author and illustrator, uses rich colors to portray the vibrant scenery found in countries across Latin America. Many of the rhymes in the book include suggestions on how best to sing or act out the song, as well as sheet music at the end for all of the selections.
Chile
My Name Is Gabriela | Written and Illustrated by Monica Brown
Monica Brown is a Peruvian-American author, whose book tells the story of Gabriela Mistral, the first Latinx author to win the Nobel Peace Prize for Literature. In this bilingual adaptation of Gabriela's life, whose real name was Lucila Godoy y Alcayaga, readers will be transported into the magical and colorful world of a woman with strong passions for reading, writing, and teaching.
Cuba
Dancing Hands is a picture book biography of Venezuelan pianist, Teresa Carreño, who played for U.S. President Abraham Lincoln amid the Civil War. Mexican illustrator, Rafael López, brings Teresa's music to life and off the page with his use of loud, lively colors. Paired with the words of Cuban-American author, Margarita Engle, this story will enamor its readers as it brings to life two of history's most prominent figures.
Dominican Republic
Islandborn | By Junot Diaz, Illustrated by Leo Espinosa
Islandborn by Dominican-American writer, Junot Diaz, follows a young girl named Lola as she tries to remember her time on the Island in order to complete a school assignment. To Lola's dismay, she is unable to recall her experience prior to moving to the U.S., but with the help of her friends and family, Lola re-creates the joy and power of the Island, as seen by its people.
El Salvador
A Movie in My Pillow | By Jorge Argueta, Illustrated by Elizabeth Gomez
Jorge Argueta illustrates his journey to the U.S. from El Salvador through short poems in both English and Spanish. Accompanied by Gomez's detailed imagery, Argueta's poetry is inspiring to readers of all ages and brings with it a sense of hope and imagination.
Mexico
Jaguars and Butterflies | By Catherine Russler, Illustrated by Ely Ely
Jaguars and Butterflies takes its readers across the vibrant scenery of Mexico, as children can identify themselves with the actions and characteristics of the indigenous heroes in this story. The jaguar and butterfly represent strong, powerful symbols of Mexican heritage. Ely's illustrations bring to life the heart and history of Mexico in this empowering tale, available to readers in both English and Spanish.
Dreamers | By Yuyi Morales
Dreamers draws from events in author Yuyi Morales' life, when her and her son, Kelly, immigrated to El Paso, Texas from Ciudad Juarez, Mexico. Morales uses multiple forms of media as the backdrop of her story, among them photography, acrylic paint, and her childhood drawings. Her inclusion of multimedia elements gives the illustrations of the book a magical feel, and makes them float off the page.
Peru
A picture book biography of Peruvian archaeologist, Julio C. Tello, also known by his nickname "Sharuko," (which means "brave" in Quechua). Peruvian-American author Monica Brown, details Sharuko's life in both Spanish and English, with Chavarii's illustrations lending a sense of warmth and excitement across the pages. From ancient, hidden treasures to Sharuko's adventurous voyages, readers will be delighted to get a taste of ancient archeology along with Peru's magnetic culture and traditions.
Zonia's Rain Forest | Written and Illustrated by Juana Martinez-Neal
Peruvian-American author, Juana Martinez-Neal, tells the story of Zonia, a young Ashánika girl in the Peruvian Amazon rain forest, who considers the forest her backyard. After spending a long day visiting her animal friends, Zonia encounters an uninhabited section of the forest that needs her help. Zonia's Rain Forest serves as a reminder of the beauty found within Earth's ecosystems, and the care that we must have for our planet.
Puerto Rico
This book tells the story of the first Puerto Rican librarian in New York City, Pura Belpré, who enamored children with her stories and curiosity. Puerto Rican author, Anika Denise, charms her audiences into Pura's life through her inclusion of Spanish words, paired with Colombian illustrator Paola Escobar's enchanting imagery. The beauty in this book is sure to draw its readers in, as they follow the life of one of history's most prominent literary heroes.
---
En Español
Para celebrar el Mes de la Herencia Hispana, PRR ha seleccionado varios libros ilustrados que celebran la herencia Hispana y Latinx en los Estados Unidos. Lo que comenzó como la Semana de la Herencia Hispana en 1968, pronto se convirtió en una celebración de un mes, la cual se observa del 15 de Septiembre al 15 de Octubre. El comienzo del Mes de la Herencia Hispana el 15 de Septiembre es significativo porque marca el Día de la Independencia para varios países Latinoamericanos, incluyendo Costa Rica, El Salvador, Guatemala, Honduras, y Nicaragua. Otros países que también celebran el Día de la Independencia durante el Mes de la Herencia Hispana incluye México el 16 de Septiembre, y Chile el 18 de Septiembre.
La siguiente lista incluye autores de varios países Hispanos y Latinoamericanos, y/o libros que representan tradiciones y culturas Hispanas y Latinx. Esta lista no es de ninguna manera exhaustiva ni representativa de todos los países Hispanos y Latinoamericanos.
Argentina
Arroz Con Leche | Escrito y Ilustrado por Lulu Delacre
Este libro bilingüe incluye una selección de poemas y canciones infantiles de Argentina, México, y Puerto Rico. Lulu Delacre, una autora e ilustradora Puertorriqueña, usa coloridas ilustraciones para demostrar el paisaje vibrante que se encuentra en varios países de Latinoamérica. Muchas de las canciones incluidas en este libro incluyen sugerencias sobre cómo cantar o interpretar la poesía, igual que las partituras al final del libro.
Chile
Me Llamo Gabriela | Escrito y Ilustrado por Monica Brown
Monica Brown es una autora Peruana-Americana, cuyo libro cuenta la historia de Gabriela Mistral, la primera autora Latinoamericana que ganó el premio Nobel de Literatura. En esta adaptación bilingüe de la vida de Gabriela, cuyo nombre verdadero fue Lucila Godoy y Alcayaga, Brown transporta a sus lectores al colorido y mágico mundo de una mujer apasionada por la lectura, escritura, y enseñanza.
Cuba
Dancing Hands es la biografía de la pianista Venezolana, Teresa Carreño, quien tocó el piano para el presidente Estadounidense Abraham Lincoln durante la Guerra Civil en Estados Unidos. El ilustrador Mexicano, Rafael López, da vida a la música de Teresa tras sus fuertes y vívidas imágenes. Acompañadas por la escritura de la autora Cubana-Americana, Margarita Engle, cuya historia enamorará a sus lectores ya que da vida a dos de las figuras más destacadas de la historia.
Republica Dominicana
Lola | Escrito por Junot Díaz, Ilustrado por Leo Espinoza
Lola escrito por Junot Díaz, un autor Dominicano-Americano, cuenta la historia de una niña llamada Lola quien intenta recordar su tiempo en la Isla para completar una tarea escolar. Decepcionada por no poder recordar su experiencia antes de mudarse a los Estados Unidos, Lola busca la ayuda de su familia y amigos para recrear la vida y fuerza de la Isla, tal como la recuerda su gente.
El Salvador
Una Película En Mi Almohada | Escrito por Jorge Argueta, Ilustrado por Elizabeth Gomez
Jorge Argueta ilustra su viaje a Estados Unidos desde El Salvador a través de su corta poesía en Inglés y Español. Acompañado por las detalladas imágenes de Gomez, la poesía de Argueta inspirará a lectores de todas edades, y transmite sentimientos de esperanza y orgullo.
Mexico
Jaguares Y Mariposas | Escrito por Catherine Russler, Ilustrado por Ely Ely
Jaguares y Mariposas lleva a sus lectores tras el vibrante paisaje de México, mientras niños tienen la oportunidad de identificarse en las acciones y características de los héroes indígenas en esta historia. La inclusión del jaguar y la mariposa simboliza la fuerza y poder de la herencia Mexicana. Las ilustraciones de Ely dan vida a la historia de México en este relato empoderador, disponible en Inglés y en Español.
Soñadores | Escrito y Ilustrado por Yuyi Morales
Basada en eventos reales, Soñadores cuenta la historia de Yuyi Morales y su hijo, Kelly, cuando emigraron a El Paso, Texas de Ciudad Juárez, Mexico. El uso de múltiples medios, entre ellos la fotografía, pintura acrílica, y los dibujos de la infancia de Yuyis, crean una sensación mágica para el lector.
Peru
Una encantadora biografía infantil sobre el arqueólogo Peruano, Julio C. Tello, mejor conocido como "Sharuko" (que se significa "valiente" en Quechua). La autora Peruana-Americana Monica Brown detalla la vida de Sharuko en Español y Inglés, acompañados por los dibujos de Chavarri, los cuales crean entusiasmo y afecto. Entre las imágenes de las viejas ruinas Peruanas y las emocionantes aventuras de Sharuko, los lectores de este libro disfrutarán de la mágica cultura y tradiciones de Perú.
La Selva de Zonia | Escrito y Ilustrado por Juana Martinez-Neal
La autora Peruana-Americana, Juana Martinez-Neal, comparte la historia de Zonia. Una joven Asháninka que vive en la Amazona Peruana, la cual considera su propio jardín. Después de pasar el día visitando a sus amigos en la selva, Zonia se encuentra en una zona inhabitable de la selva, la cual necesita su ayuda. La Selva de Zonia sirve como un recordatorio sobre la belleza de nuestros ecosistemas, y el cuidado que debemos de mantener por ellos.
Puerto Rico
Este libro cuenta la historia de la Primera bibliotecaria Puertorriqueña en la Ciudad de Nueva York, Pura Belpré, quien enamoró a niños de todas edades con sus historias y curiosidad. La autora Puertorriqueña, Anika Denise, encanta a su audiencia con la vida de Pura y el uso de múltiples oraciones y palabras en Español, con el acompañamiento de los dibujos de la ilustradora Colombiana, Paola Escobar. Un libro bello que de seguro atraerá a sus lectores, ya que narra la vida de uno de los héroes literarios más importantes de nuestra historia.
PRR Lead Social Media Manger, Carmen Rivero