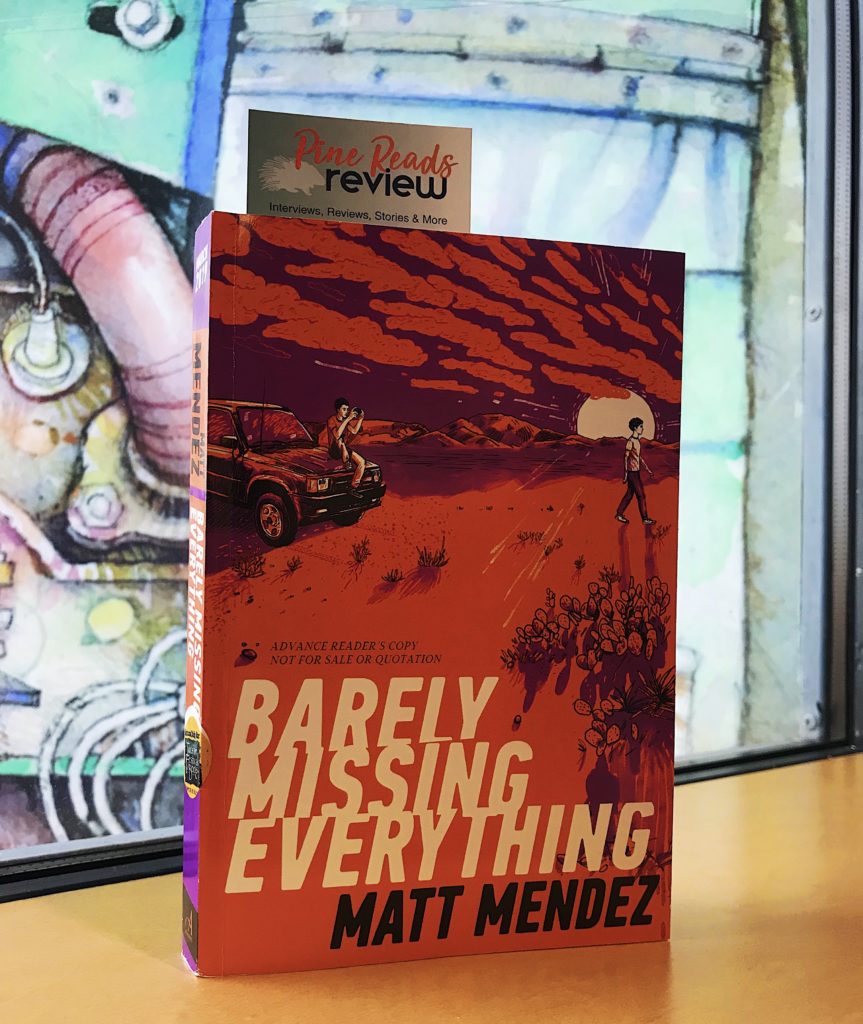 Barely Missing Everything by Matt Mendez
Atheneum, imprint of Simon & Schuster
March 5, 2019
320 pages
Trigger warnings: violence, firearms, death, abortion, racism, classicism
About the Author: Matt Mendez hails from El Paso, Texas. He received an MFA from the University of Arizona and currently lives in Tucson, AZ with his wife and two daughters. Matt is the author of Twitching Heart, a short story collection, and Barely Missing Everything is his debut Young Adult novel.
"Mexicans don't get second chances."
Juan, a senior in high school, sprains his ankle while being chased by the police (for no good reason), jeopardizing what might be his only shot at a future out of poverty: basketball. JD, Juan's best friend and film aficionado, sees his family life unravel due to his father's unfaithfulness. Fabi, Juan's mother, is pregnant and unsure whether she should get an abortion. While Juan tries to heal his ankle and pass an algebra test to stay on the team and be seen by a college scout, he becomes convinced that one of his mom's ex boyfriends, a man on death row, is his father. But when Juan and JD set out to visit the man before his execution, they run into life-changing trouble.
A painfully candid story about making the wrong choices, as well as the choices that people of color don't get to make about their own lives.

PRR writer: Alessandra De Zubeldia



PICK UP A COPY TODAY!