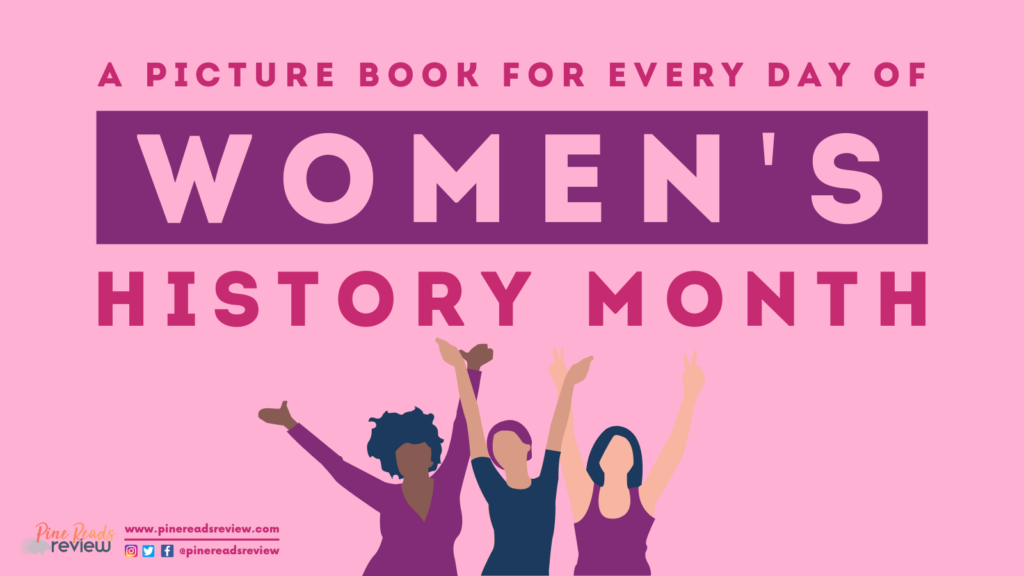 Every March since 1987, American women of all fields, past and present, have been remembered and celebrated. According to the official Women's History Month website, the nation first recognized women's history and achievements in March 1982 with "Women's History Week." After five years of petitioning from the National Women's History Project, now the National Women's History Alliance, the month of March was presidentially proclaimed as Women's History Month. 
To celebrate Women's History Month, here are 31 picture books about diverse American women! Designed for reading a book each day, this list is perfect for introducing powerful and important women to children and adults alike. These books highlight all kinds of women— from activists to scientists and entertainers— so there truly is something for everyone! Happy reading and happy Women's History Month!
---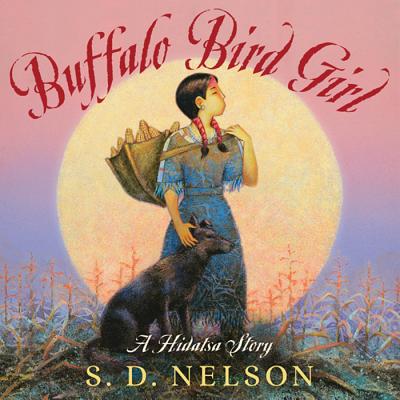 Written & Illustrated by S.D. Nelson; Abrams Books for Young Readers
Buffalo Bird Woman was a Hidatsa woman who lived on the Missouri River valley in present day North Dakota. Readers learn about the traditions of the Hidatsa people and the hardships that led to their moving to a reservation. Buffalo Bird Woman's childhood is candidly described, including the chores and games that children can relate to, all while educating readers about the Hidatsa culture and history!
---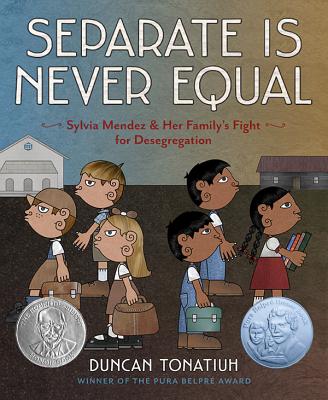 Written & Illustrated by Duncan Tonatiuh; Harry N. Abrams Books
This book narrates the story of Sylvia Mendez who, alongside her parents, contributed to ending segregated education in the state of California. Being a Mexican-Puerto Rican-American, Sylvia was not allowed to join a school for white children. This led to Sylvia's parents rallying their Hispanic community to file a lawsuit, which helped bring about the end of segregated schools in California. Read this book to learn about how Sylvia's courage changed history!
---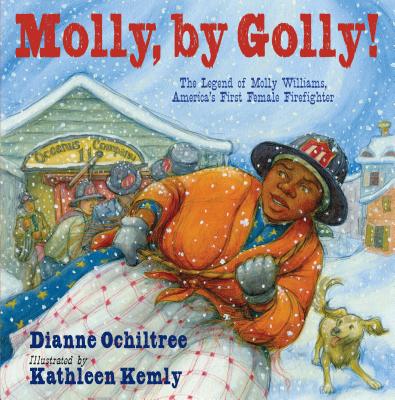 Written by Dianne Ochiltree; Illustrated by Kathleen Kemly; Calkins Creek Books
Molly Williams, nicknamed "Volunteer Number 11," is the first known woman firefighter. When the 1818 influenza pandemic left volunteer firefighters unable to put out a local fire, Molly's bravery led her to risk her life and put the fire out herself. Part adventure, part history lesson, this story teaches readers about the courageous Black woman who became the first female firefighter!
---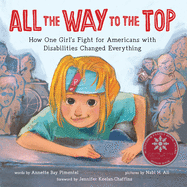 Written by Annette Bay Pimentel; Illustrated by Nabigal-Nayagam Haider Ali; Sourcebooks Explore
Jennifer Keelan-Chaffins is a disability rights activist diagnosed with cerebral palsy. As a young girl, Jennifer fought for the passing of the Americans with Disabilities Act, which would make public areas more accessible to people living with disabilities. To show her support, Jennifer joined other members of the disability community and left her wheelchair to climb the steps of the Capitol building in Washington, D.C. This book also has a foreword written by Jennifer Keelan-Chaffins herself!
---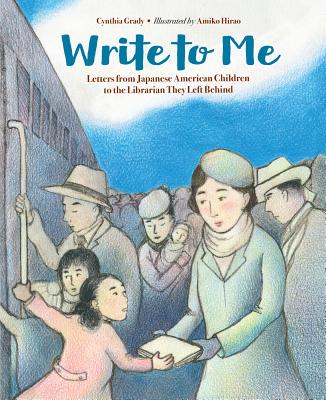 Written by Cynthia Grady; Illustrated by Amiko Hirao; Charlesbridge Publishing
Miss Clara Breed, an American librarian, corresponded with Japanese-American children over the years of their internment following Executive Order 9066. Miss Breed wrote these children letters, provided them with books, and recorded and shared their stories. This book includes excerpts from real letters that Miss Breed received and addresses a dark period of American history through a story of hope and love.
---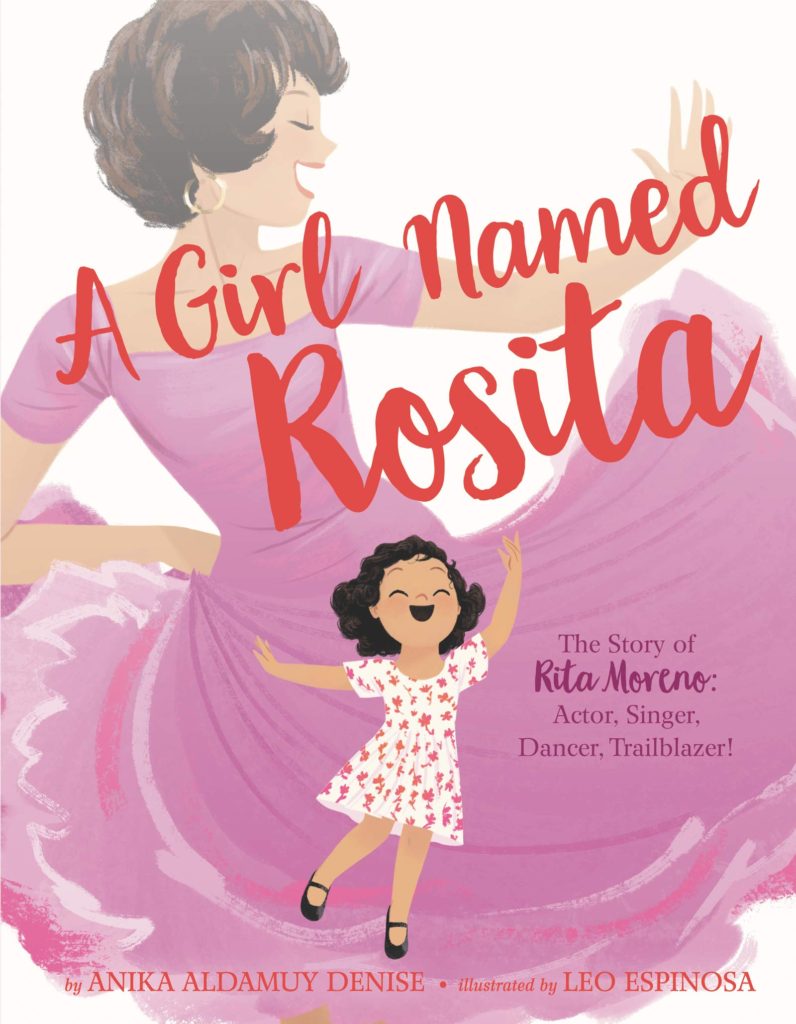 Written by Anika Aldamuy Denise; Illustrated by Leo Espinosa; HarperCollins
West Side Story star, Rita Moreno, born with the name Rosita, always loved singing and dancing. After her family moved from Puerto Rico to the U.S. mainland, Rita pursued her love for performing and worked to become a Hollywood star. This story recounts Rita's childhood and her journey of overcoming obstacles and succeeding as a Puerto Rican immigrant in American society.
---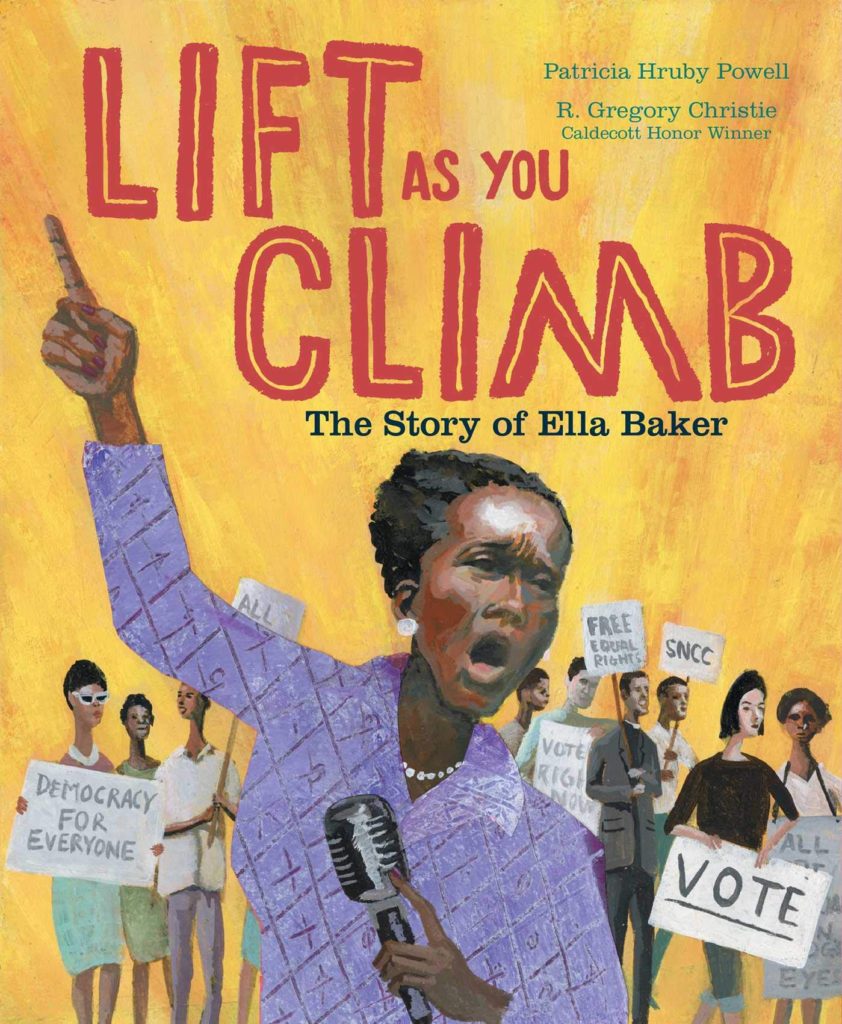 Written by Patricia Hruby Powell; Illustrated by R. Gregory Christie; Margaret K. McElderry Books
Ella Baker fought for racial justice her entire life. Before the Civil Rights Movement even began, she worked to empower her fellow African Americans and secure the rights they deserved. This picture book retells the life and achievements of Ella Baker, from behind the scenes as a sit-in organizer to her directly working alongside Dr. Martin Luther King Jr. Read this book to learn more about this amazing woman!
---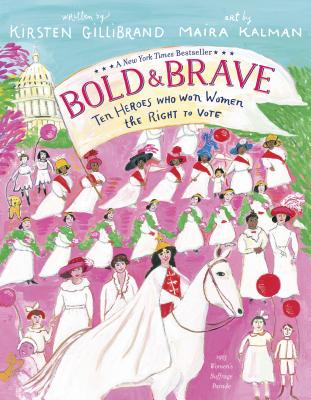 Written by Kirsten Gillibrand; Illustrated by Maira Kalman; Alfred A. Knopf Books for Young Readers
In celebration of International Women's Day, check out this picture book that highlights women's rights activists Elizabeth Cady Stanton, Susan B. Anthony, Sojourner Truth, Harriet Tubman, Jovita Idár, Alice Paul, Inez Milholland, Ida B. Wells, Lucy Burns, and Mary Church Terrell. Each of these women dedicated their lives to fighting for equality for women's voting rights and standing up for what they believed in. This book spotlights these ten ladies, plus a timeline of several more incredible women in the back matter of the story!
---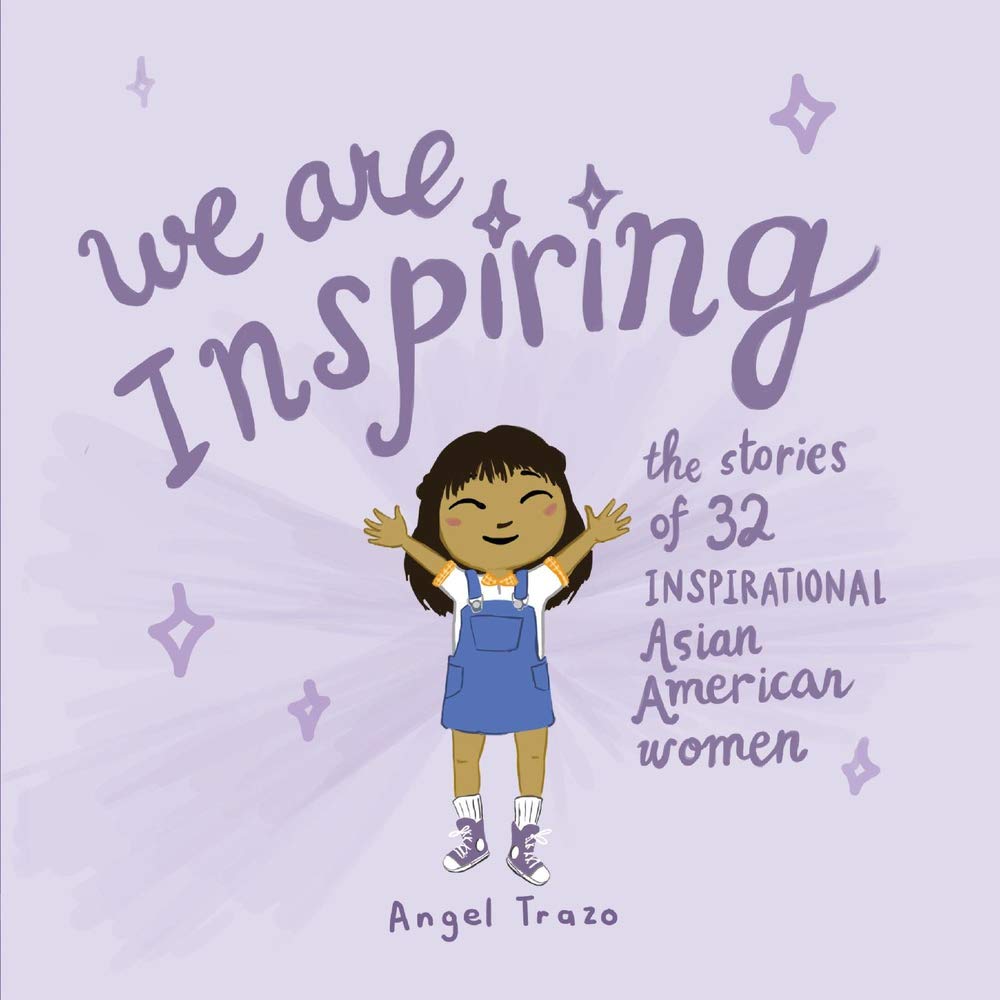 Written & Illustrated by Angel Trazo; Bookbaby
Asian American author Angel Trazo said she grew up wanting to see, "…living breathing complex driven LGBTQ+ undocumented political funny wild artistic Asian American women" in children's literature. When Trazo could not find this book in the market, she decided to create the story she always wanted to read. We Are Inspiring beautifully introduces readers to powerful and influential Asian American women like Anna May Wong, Sugar Pie DeSanto, Grace Lee Boggs, Hayley Kiyoko, and so many more!
---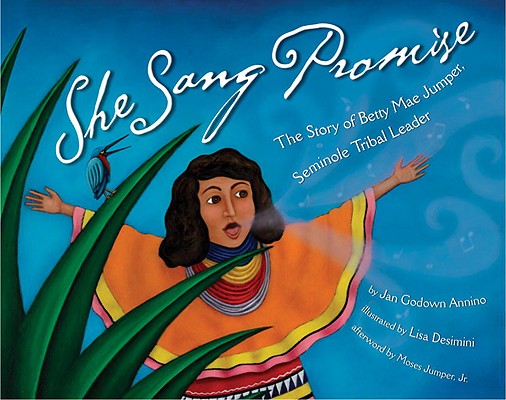 Written by J. G. Annino; Illustrated by Lisa Desimini; National Geographic Society
Betty Mae Tiger Jumper was the first female chief of the Seminole Tribe of Florida. Her life story is told through this picture book, giving readers a glimpse into the trials that Betty Mae Jumper faced growing up in the Everglades as half Seminole and half white. Betty Mae's perseverance and determination to succeed and serve her community is an inspiration to readers of all ages!
---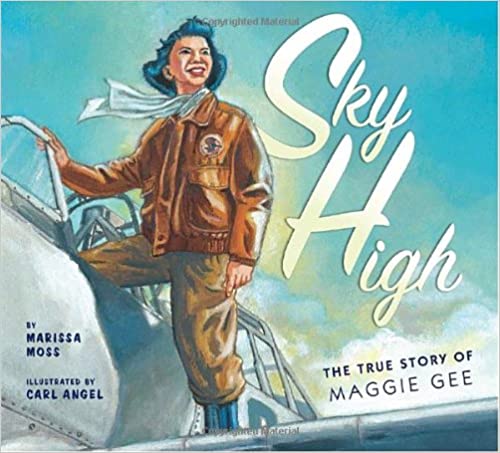 Written by Marissa Moss; Illustrated by Carl Angel; Tricycle Press
The book tells the story of Maggie Gee, who served the country in the Women Airforce Service Pilots program during World War II, and made history as one of the first two Chinese American women to serve in the U.S. Air Force. Maggie's dreams of becoming a pilot and her service during WWII are truly inspirational. Check out this book to learn more about this awesome Chinese American woman!
---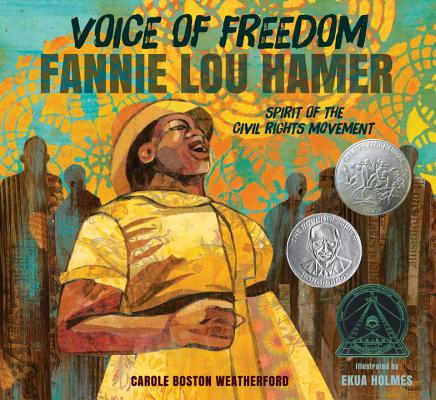 Written by Carole Boston Weatherford; Illustrated by Ekua Holmes; Candlewick Press
Content Warning: This book includes an instance of strong language and a racial slur.
Fannie Lou Hamer was a major figure in the civil rights movement, advocating for the right to vote and for women's rights. This picture book takes on Fannie's incredible life story and gives readers insight to both the injustice and triumphs that she experienced. Fanie's bravery and dedication to fighting for the rights of Black Americans and American women are celebrated in this story. Read this book to learn more about the accomplishments of Fannie Lour Hamer!
---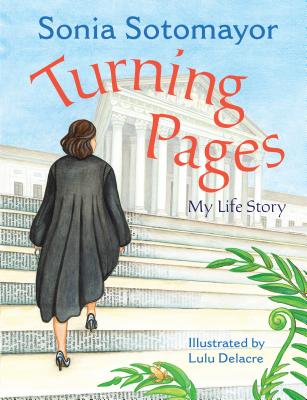 Written by Sonia Sotomayor; Illustrated by Lulu Delacre; Philomel Books
In this picture book autobiography, Sonia Sotomayor shares her journey of becoming the U.S.'s first Latina Supreme Court Justice. One thing that helped Justice Sotomayor become a Supreme Court Justice was reading books. Throughout the hardships that Justice Sotomayor faced, reading and storytelling always brought her happiness and inspiration for a law career. Sonia Sotomayor's story highlights Puerto Rican pride, educating readers on her history and encouraging children to become great readers themselves!
---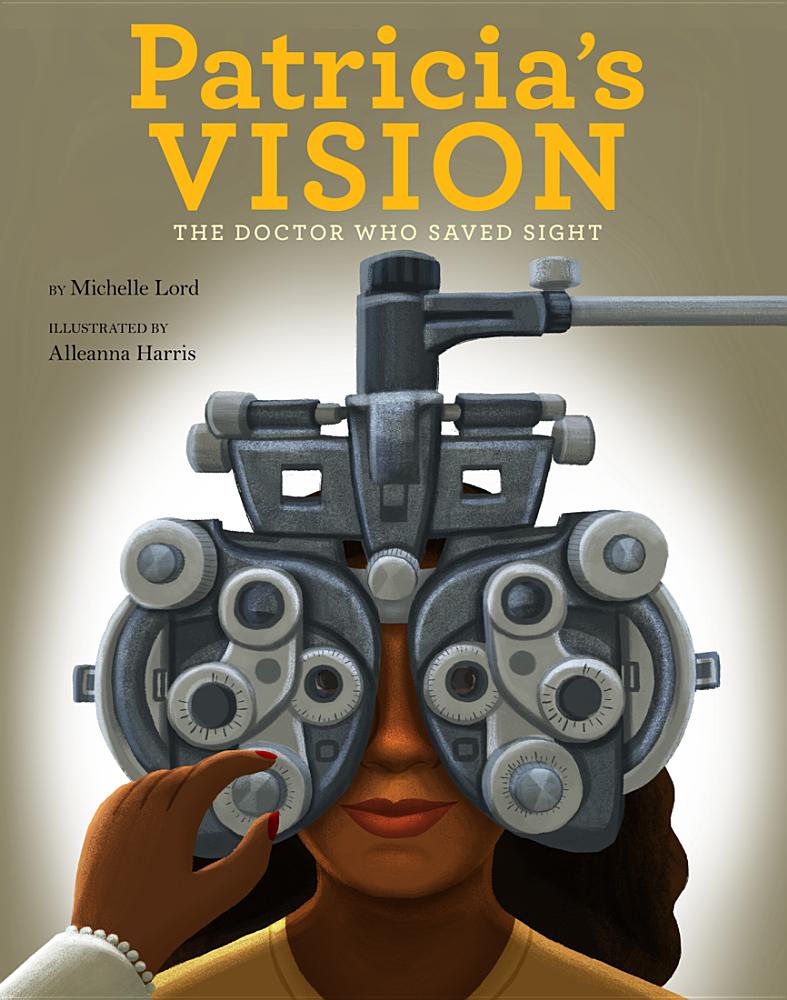 Written by Michelle Lord; Illustrated by Alleanna Harris; Sterling Children's Books
Dr. Patricia Bath was an ophthalmologist (eye doctor!) and inventor of laser cataract surgery. Growing up in the 1940s as an African American woman, Dr. Bath was never considered for a professional career, let alone becoming a doctor. However, Dr. Bath was dedicated to helping restore people's eyesights, and she achieved exactly that. Read this book to learn more about Bath's incredible inventions and contributions to medical science!
---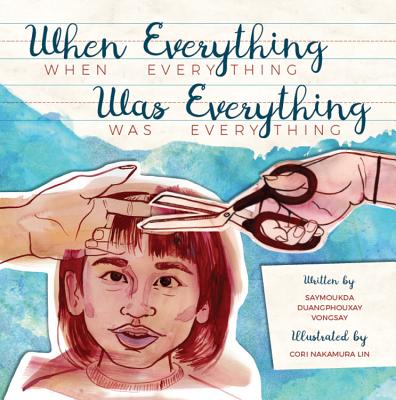 Written by Saymoukda Duangphouxay Vongsay; Illustrated by Cori Nakamura Lin; Full Circle Publishing
This picture book tells the refugee story of Saymoukda Duangphouxay Vongsay, a Lao American poet, playwright, and activist. Saymoukda Duangphouxay Vongsay was born in a refugee camp in Nongkhai, Thailand and immigrated to Minnesota. Once in America, she grampled with learning English, living between houses, and being a Lao immigrant in the U.S. This story is perfect for all generations and recognizes the strength of Southeast Asian refugees!
---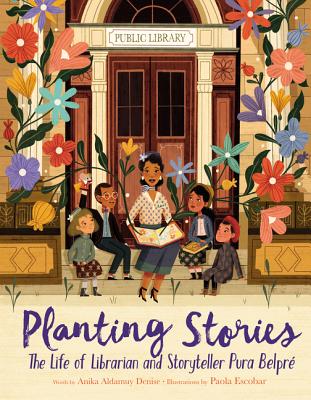 Written by Anika Aldamuy Denise; Illustrated by Paola Escobar; HarperCollins
Pura Belpré was a Puerto Rican immigrant who loved the cuentos folklóricos of her homeland. When she moved to America and found herself at the New York Public Library, Pura became a bilingual assistant. Pura combined her storytelling and puppeteering skills to introduce Latinx folklore to American audiences. If you want a book about a woman whose love for stories and Puerto Rican culture forever changed children's literature, this one's for you!
---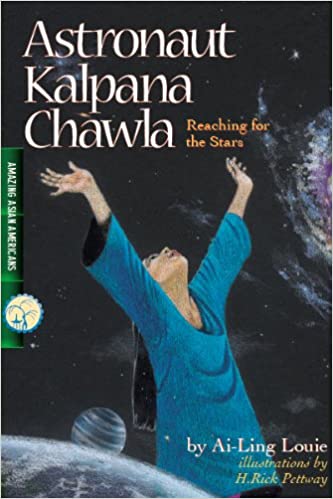 Written by Ai-Ling Louie; Illustrated by H. Rick Pettway; Dragoneagle Press
Kalpana Chawla was the first South Asian American woman to go to space. Born in India, Kalpana grew up wearing pants instead of dresses and dreamed of flying airplanes instead of getting married. To follow her dream of having a career, Kalpana came to America to study aerospace engineering. Kalpana joined NASA and went to space on Space Shuttle Columbia in 1997. If you want to learn more about this awesome Indian American astronaut, pick up a copy of this book!
---
Written by Julia Finley Mosca; Illustrated by Daniel Rieley; Innovation Press
Raye Montague, a Black engineer, was the first person to design a Navy ship using a computer. Raye was a brilliant woman who faced racism and sexism as she pursued a career in engineering. During the Vietnam War, Raye was serving in the Navy as an engineer when she designed a ship's rough draft using a computer for the first time in history— an achievement that forever changed Naval ship design. To learn more about Raye's accomplishments, check out this book!
---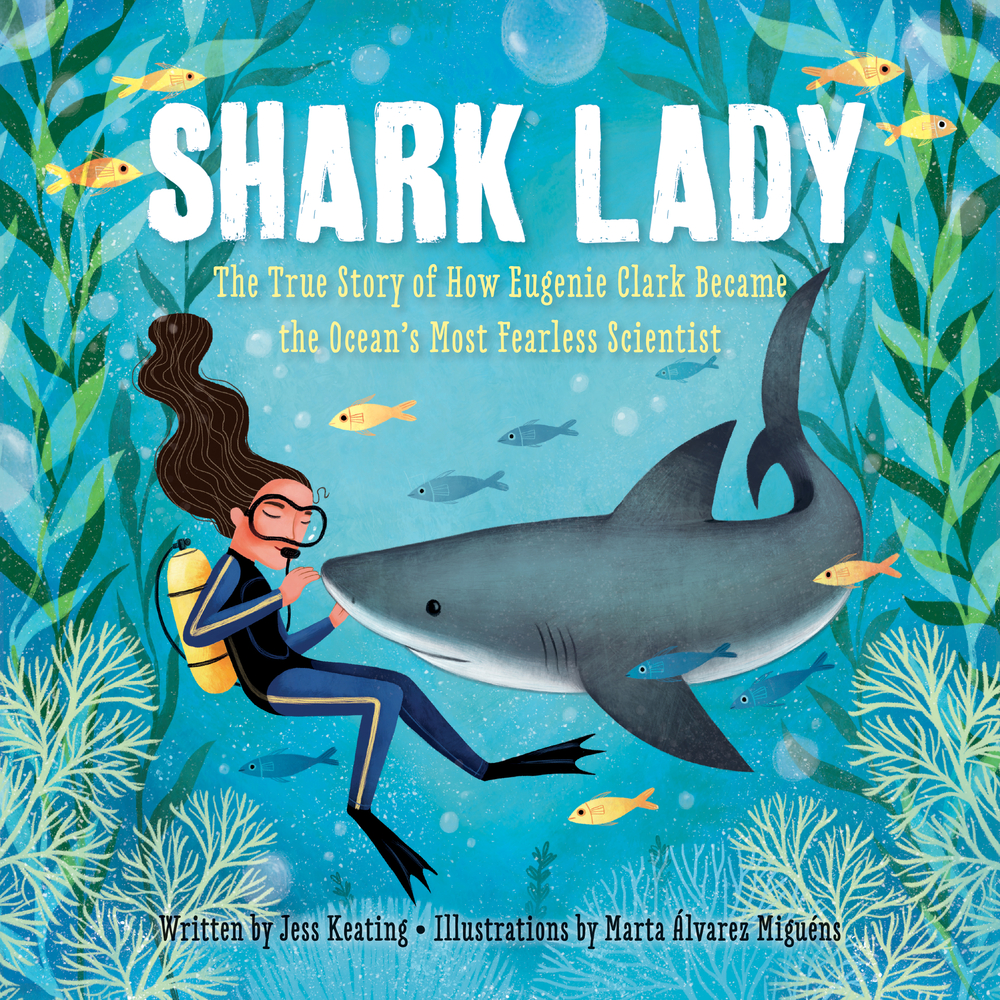 Written by Jess Keating; Illustrated by Marta Álvarez Miguéns; Sourcebooks Explore
Eugenie Clark was a Japanese American woman who, starting at a young age, absolutely loved sharks. Where many people saw sharks as dangerous and scary, Eugenie was fascinated and excited to learn about these animals. This picture book dives into Eugenie's life story, telling readers how she came to study and revolutionize the scientific knowledge of sharks. Pick up this book if you are a fellow shark-lover or want to learn about the "Shark Lady"!
---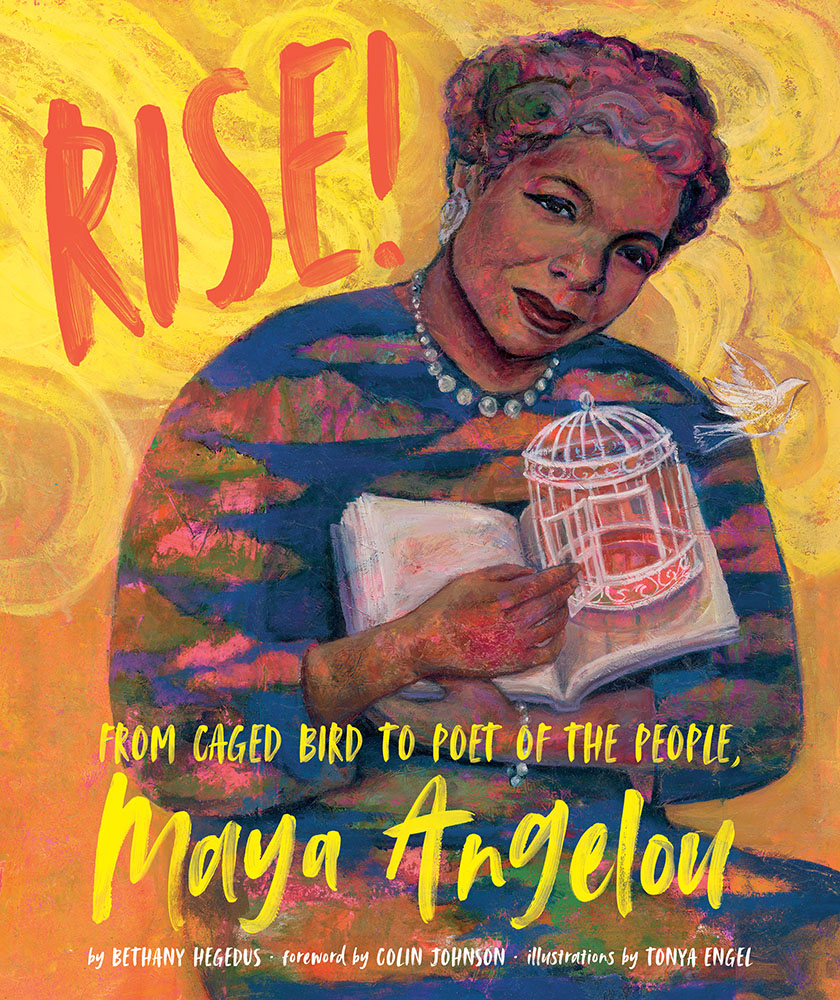 Written by Bethany Hegedus; Illustrated by Tonya Engel; Lee & Low Books
Content Warning: This book addresses the sexual abuse that Angelou experinced as a child.
This book introduces readers to writer, activist and inspiration, Maya Angelou. The biography follows Maya as she grows up facing racial discrimination and fighting for civil rights in Arkansas, to her success as a poet and writer of autobiographies. Maya Angelou is a household name, and her life achievements are beautifully explored through this picture book. This book is great for educating and starting conversations about Maya Angelou's life!
---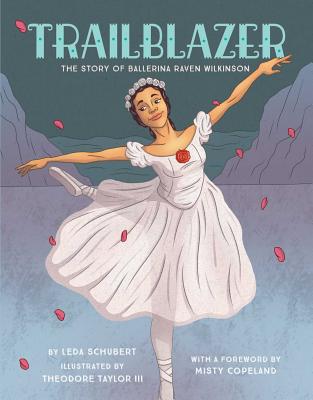 Written by Leda Schubert; Illustrated by Theodore Taylor III; Little Bee Books
Many people know Misty Copeland, the first African American Female Principal Dancer with the American Ballet Theatre. But how many people know the woman who inspired her? Raven Wilkinson was the first Black woman to dance with a major classical ballet company. She dealt with racism and rejection as she pursued a career in dance, but her determination and talent led her to great success with the Dutch National Ballet. Raven Wilkinson danced until she was fifty years old, and her story is perfect for dance lovers across all ages!
---
Written by Doreen Rappaport; Illustrated by Linda Kukuk; Little, Brown Books for Young Readers
Wilma Mankiller was a Cherokee political activist who became the first woman to be elected as Principal Chief of the Cherokee Nation. Growing up in Oklahoma, Wilma was able to experience Cherokee culture until the U.S. government relocated her family to California. Once there, Wilma got involved in her community and advocated for Native rights. This book honors the life of Wilma Mankiller and is an empowering story of empathy and problem-solving!
---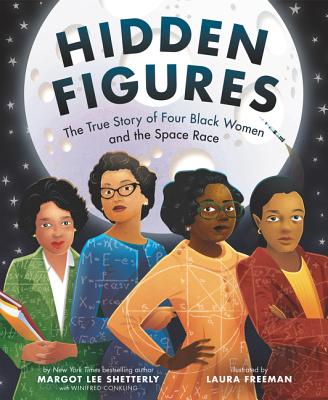 Written by Margot Lee Shetterly; Illustrated by Laura Freeman; HarperCollins
This picture book celebrates four Black mathematicians at NASA: Dorothy Vaughan, Mary Jackson, Katherine Johnson, and Christine Darden. Their work as computers broke racial and gender barriers, and their calculations allowed NASA to make their first expeditions to space. This book is an excellent introduction to four women who made history. Pick up this book for a story of empowerment and encouragement for future women in STEM!
---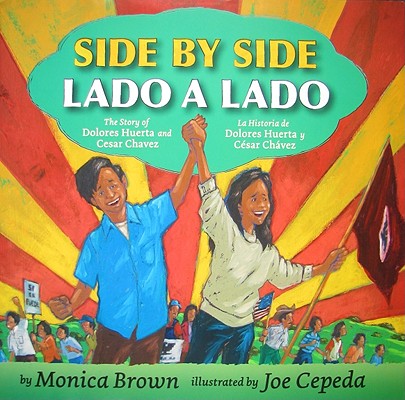 Written by Monica Brown; Illustrated by Joe Cepeda; HarperCollins Espanol
Dolores Huerta was a Mexican-American labor and civil rights activist. Born in New Mexico, Dolores grew up surrounded by farmworkers who harvested food for the entire country but had little to feed their own families. To fix this problem, Dolores worked with activist Cesar Chavez to fight for labor rights. This bilingual picture book is perfect for learning about Dolores Huerta and how she changed labor laws for America!
---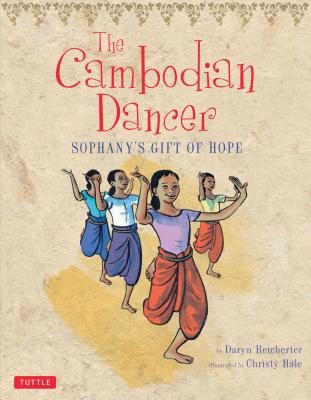 Written by Daryn Reicherter; Illustrated by Christy Hale; Tuttle Publishing
This picture book shares the story of Sophany Bay, a Cambodian refugee, dancer, and teacher. Sophany survived the Khmer Rouge's invasion of Phnom Penh and immigrated to America, where she shared Cambodian culture and dances with Camobdian-American children. She also became a Cambodian refugee counselor. Sophany's story is a beautiful example of perseverance and love, great for starting conversations about refugees and sharing Cambodian culture!
---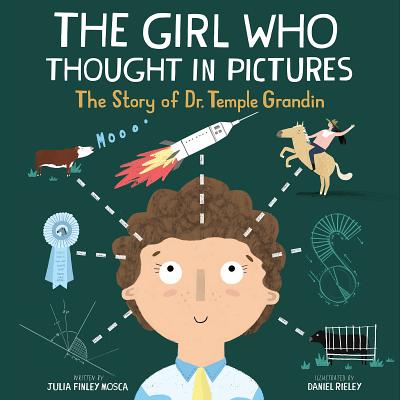 Written by Julia Finley Mosca; Illustrated by Daniel Rieley; Innovation Press
Dr. Temple Grandin is a scientist who advocated for the humane treatment of livestock and invented technology that revolutionized farming. Diagnosed with autism as a child, Dr. Grandin formed special connections with animals and used her unique visual thinking to better the treatment of farm livestock. She is an inspiration to women in science and an autism spokesperson. Read more about Dr. Grandin's life in this picture book!
---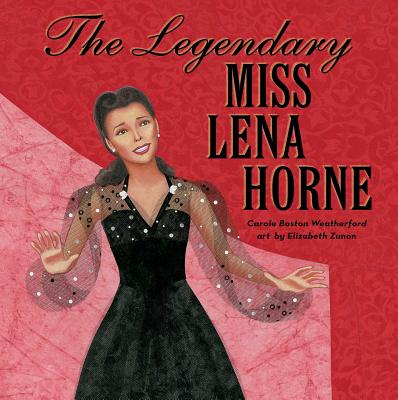 Written by Carole Boston Weatherford; Illustrated by Elizabeth Zunon; Atheneum Books for Young Readers
Lena Horne was an African-American actress, singer, dancer, and civil rights activist who broke through racial barriers in her career. Lena pursued her love of acting across theater, film, and television and did not settle for stereotypical roles. She fought for respect as a performer and became the first Black actress to have a studio contract. This picture book explores Lena Horne's life through beautiful illustrations and is a great addition to your book collection!
---
Written by Julia Finley Mosca; Illustrated by Daniel Rieley; Innovation Press
Dr. Ellen Ochoa was the first Hispanic-American woman to go to space. As a child of immigrant parents, Ellen discovered a passion for engineering and worked to become an astronaut for NASA. She faced racial and gender discrimination throughout her career, but she overcame these obstables and went to space on the Space Shuttle Discovery. If you want to learn more about Dr. Ellen Ochoa's life, check out this book!
---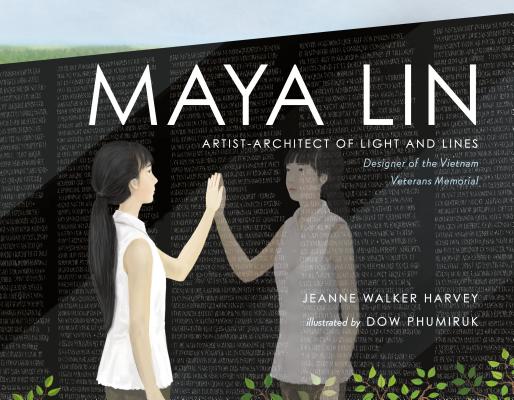 Written by Jeanne Walker Harvey; Illustrated by Dow Phumiruk; Harry Holt & Company
As we honor those who served in the Vietnam War, let's also learn about the woman who designed the Vietnam Veterans Memorial: Maya Lin. Maya is a Chinese-American architect and sculptor who uses environmental themes in her work. At only 21 years old, Maya won a national competition to design the Vietnam Veterans Memorial, and her genius artistic mind produced the iconic memorial we know today. Read this book to gain insight to both Maya's personal life and the process she went through to design the Vietnam Veterans Memorial!
---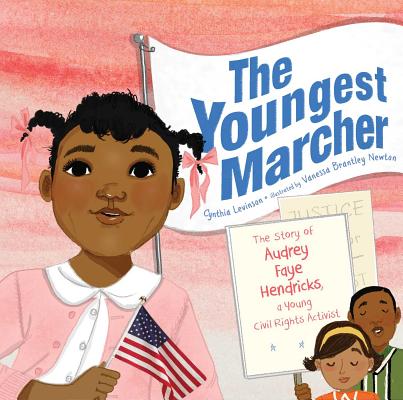 Written by Cynthia Levinson; Illustrated by Vanessa Brantley-Newton; Atheneum Books for Young Readers
Audrey Faye Hendricks is the youngest known civil rights activist, as she was only nine years old when she was arrested for protesting in Birmingham, Alabama in 1963. This picture book celebrates Audrey's courage to stand up for herself and advocate for civil rights. Audrey's young age can inspire children not to be deterred by their age, but to instead fight against injustice. A great conversation starter and encouragement for kids, Audrey's story is a must-have picture book!
---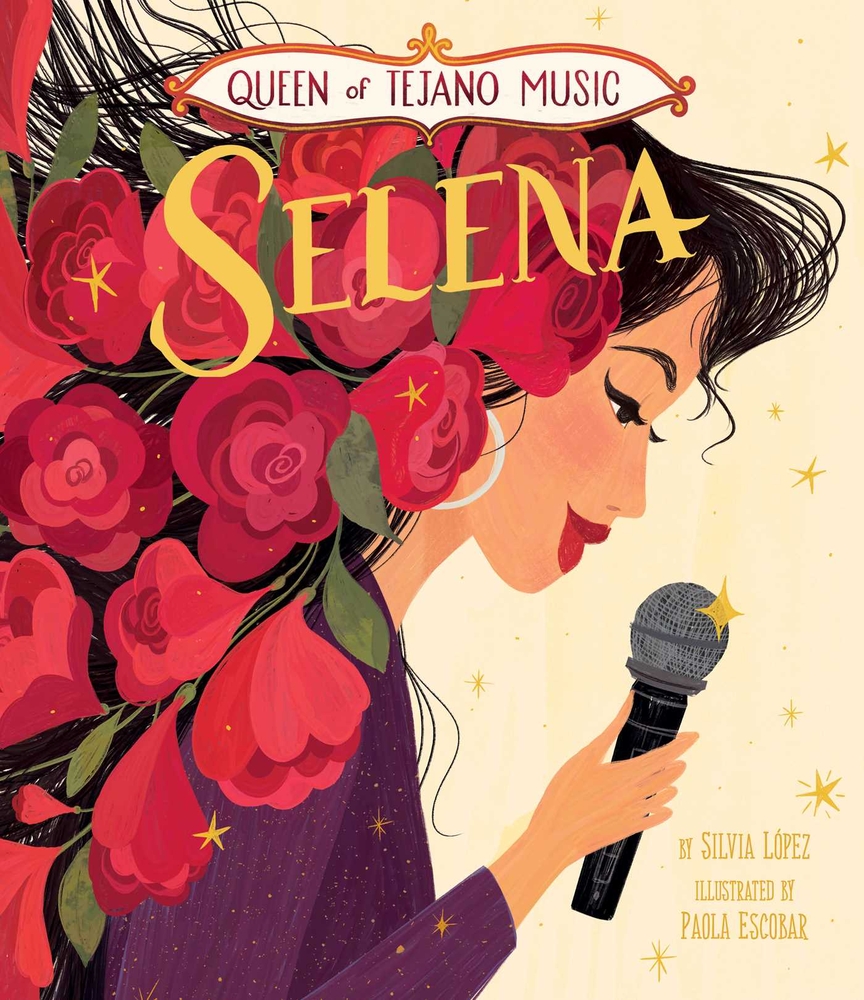 Written by Silvia López; Illustrated by Paola Escobar; Little Bee Books
March 31, 2021 marks 26 years since the passing of Selena Quintanilla. To honor and celebrate her life, here's a picture book that teaches readers about how Selena broke barriers in Tejano music.
Ever since childhood, Selena knew she wanted to sing. Although she didn't grow up speaking Spanish, she did not let that nor the sexism in Tejano music stop her from pursuing her passions. Instead, she worked hard to become a musical success and eventually crossed over into mainstream American music. Read this book to learn more about the iconic Mexican-American singer and to share Selena's musical and cultural legacy with a new generation!
---
PRR Writer, Erika Brittain