A Boy Called Christmas | Matt Haig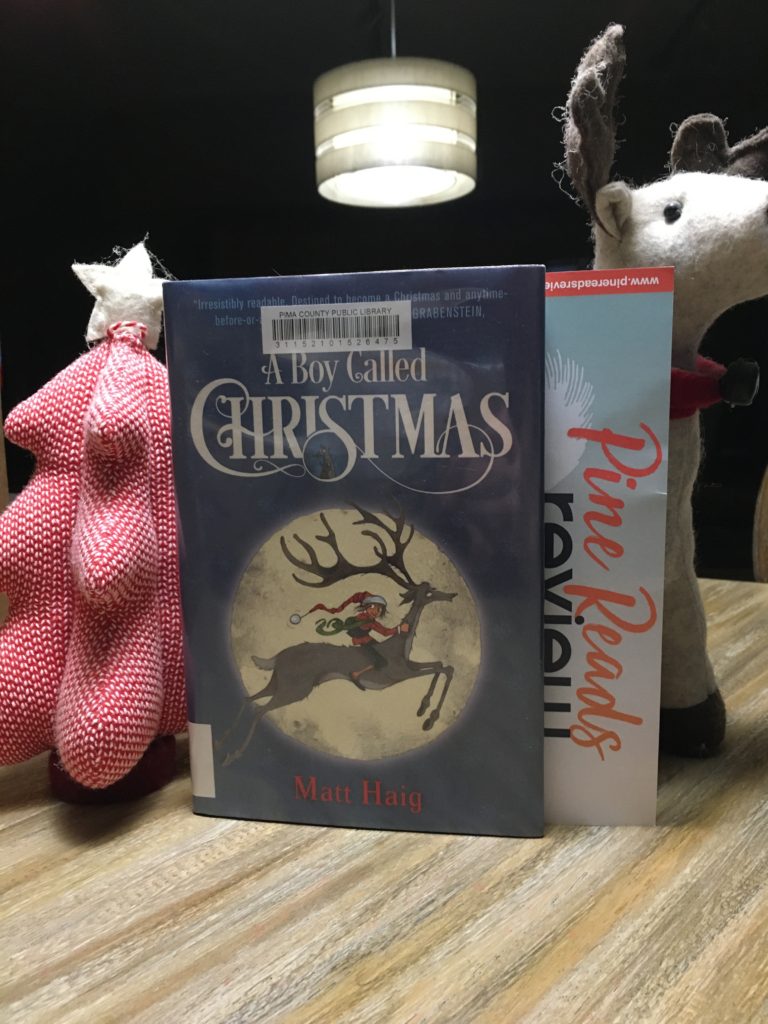 A Boy Called Christmas by Matt Haig
Illustrated by Chris Mould
Canongate, 2015, 266 pages
About the Author: Matt Haig was born in Sheffield, England and graduated from the University of Hull. He is a bestselling author whose work has been translated into over 40 languages. In addition to being a bestselling author, he is also an award-winning author who has written How to Stop Time, Reasons to Stay Alive, and The Truth Pixie Goes to School.
About the Illustrator: Chris Mould is an award-winning illustrator, receiving the Nottingham Children's Book Award and critical acclaim. He has a successful career in illustration but has also worked for BBC and on the film Flushed Away.
"An impossibility is just a possibility you don't understand yet."
Nikolas lives in a tiny cottage with his father. They don't really have any money or food, but Nikolas is still happy. Nikolas is still hopeful. Nikolas still believes in magic. One day, he sets out on a journey to find his father and would return as Santa Claus.
A Boy Called Christmas has so much to offer young readers. The story itself is action-packed as we see Nickolas fighting off trolls and dodging arrows left and right. It's also complex as it explores morality and the effects of greed and desperation. Matt Haig is able to incorporate all of this while maintaining the classical whimsy that we would expect in any Christmas story. Chris Mould has filled the book with illustrations that are both eerie and playful. The illustrations maintain the quirky yet magical feeling that comes through Matt Haig's story. A Boy Called Christmas is a not only a fun read, but a great adventure novel for the Christmas season.
PRR Writer, Christopher Lee
Pick up your copy here!