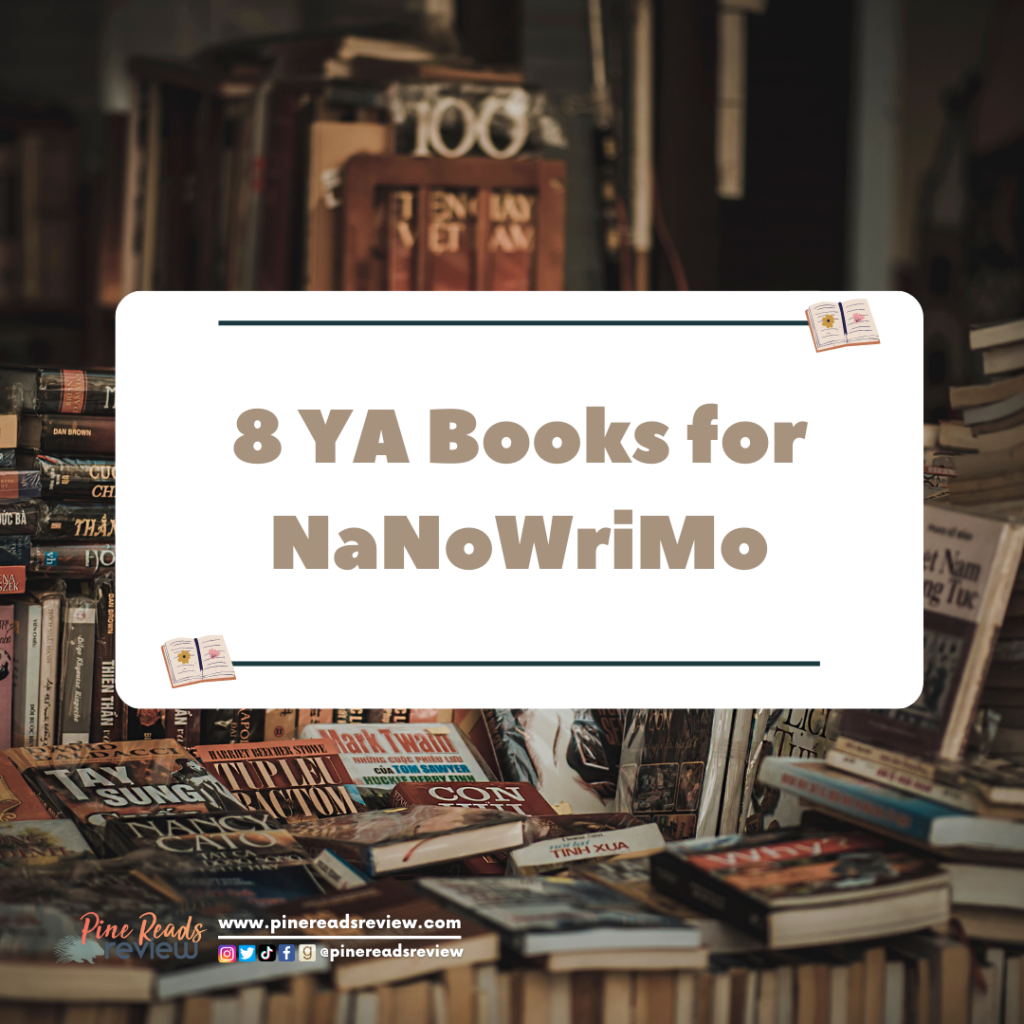 November is National Novel Writing Month! The annual contest encourages writers to start drafting a new 50,000-word novel at the start of the month and finish it by November 30th. While this can be a big undertaking, below are some remarkable young adult books that were created during NaNoWriMo. You may notice some of your favorites, but hopefully, the spirit of NaNoWriMo encourages you to pick up something new and potentially even enter the challenge yourself!
---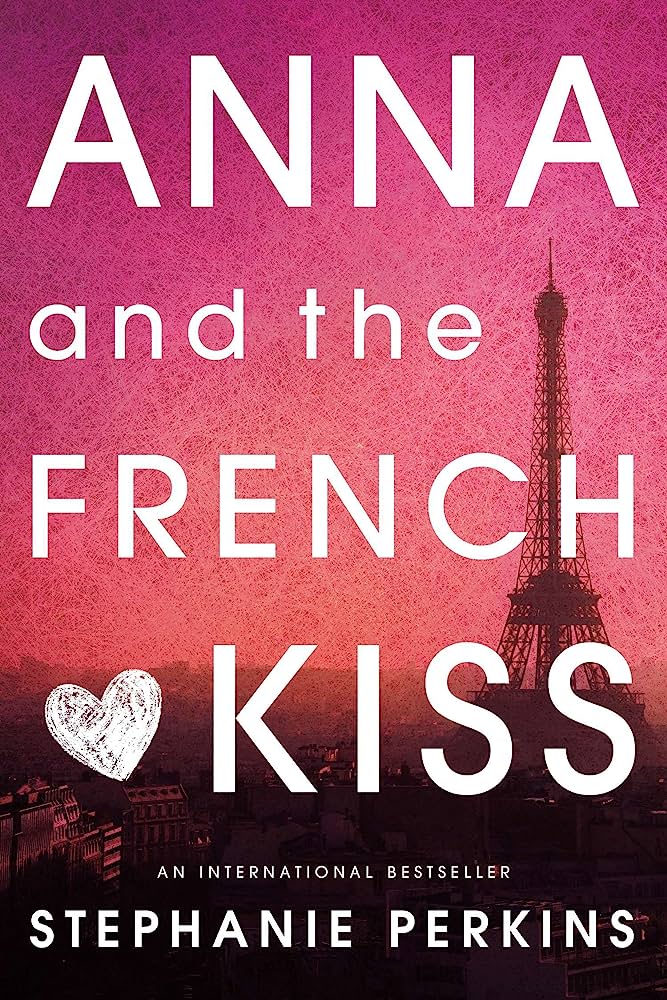 "I love you as certain dark things are loved, secretly between the shadow and the soul."
When Anna's parents announce that she will spend her senior year in Paris despite not speaking French, she is devastated. Anna does not want to leave her best friend Bridgette and crush Toph. Homesick, Anna vows to spend the year in her room until she meets the handsome and cultured Étienne St. Clair, who makes her want to explore everything Paris has to offer. Swept up by his friends, suddenly Anna's enjoying her senior year. The only problem is Étienne has a girlfriend, and Anna finds herself catching feelings for him. My favorite part of this book is the humor. I found myself laughing out loud multiple times! Touching on loyalty, isolation, and resiliency, Anna and the French Kiss is the hilarious, tantalizing European romance everyone needs in their life.
---
Cinder by Marissa Meyer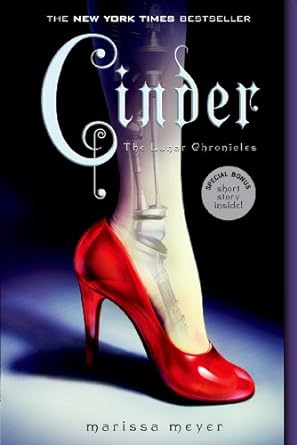 "I am capable of choosing my battles if that's what it takes to win the war."
Cinder is a dystopian and futuristic twist on the classic story of Cinderella that explores the limitations of social class. Cinder is a cyborg—part human and part machine—living in New Beijing and working as one of the city's most skilled mechanics. Here, she meets Prince Kai, who also understands the restrictions of social class. But things quickly go south after Cinder's younger step-sister and only friend catches the deadly plague letumosis. Cinder's stepmother blames Cinder for her daughter's illness, and as punishment, she signs Cinder up as a research participant in the cyber draft to find a cure for letumosis. No one has survived the draft, but Cinder learns something about herself that will change her life and may help her end the plague. Cinder touches on discrimination and the role of power and judgment in relation to social class. Pick up a copy for a thought-provoking mechanical revival of Cinderella.
---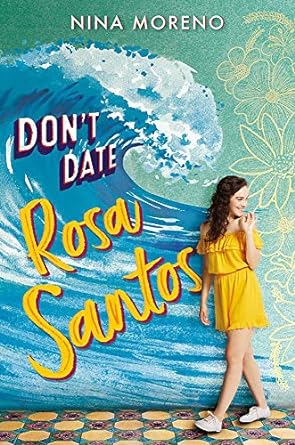 "The lullaby of my life is that to know the sea is to know love, but to love us is to lose everything."
The sea has cursed the Santos women, each of their lovers drowning in the ocean in pursuit of providing a better life for their growing families. Rosa Santos is fiery and passionate, yearning to connect with her Cuban roots. However, her abuela Mimi refuses to let Rosa enroll in a Cuban study abroad program when she starts college next fall, crushing Rosa's dreams. Rosa plans to visit Cuba anyway, but when her hometown, Port Coral, is at risk of losing its marina to outside developers, Rosa storms headfirst into planning a magnificent spring festival fundraiser to save the marina. The curse is terrible news for the tattoo-covered Alex Aquino, who returns to Port Coral to help run his family's marina. Unfortunately for Alex, he has a boat, and Rosa enters his life like a storm. My favorite part of Don't Date Rosa Santos is the diverse cast of characters and the rich Cuban culture highlighted. The story is lighthearted, and Rosa is a force to be reckoned with that won't disappoint you!
---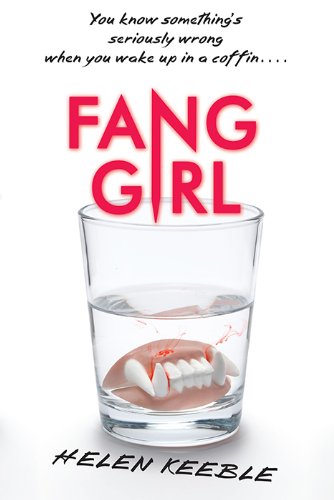 "I never, not once in all my fifteen years, thought vampires were actually real. Until, of course, I woke up dead, six feet underground, in my coffin."
Fifteen-year-old Xanthe Jane Greene is obsessed with vampires, spending her time writing vampire fanfiction and roleplaying on the vampire fandom forum Fang-Girls.net. But her concept of vampires quickly changes when she wakes up as one buried in a coffin. It turns out that her creator is a wicked demon goddess. She returns home to have her human parents and twelve-year-old brother Zack help her transition into a vampire and figure out who to trust and how to navigate her new vampire life. In particular, she isn't sure what to make of the cute teenage vampire Ebon, who implies he is her soul mate and says he was sent by the leader of the vampires, Hakon. Ebon attempts to mimic the stereotypical dark and tormented love interest from Xanthe's vampire novels, but she learns that she likes him just the way he is. I particularly enjoyed the blood connections and Xanthe's journey with obsessive-compulsive disorder. Pick up a copy of Fang Girl to learn what to do in case you ever wake up buried as a vampire.
---
Fangirl by Rainbow Rowell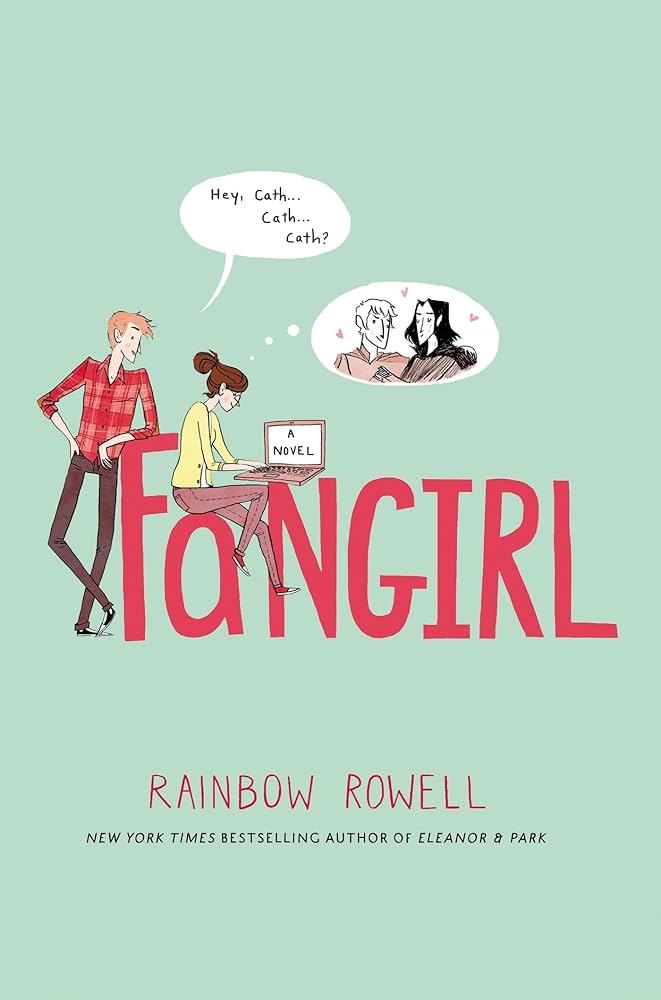 "I don't trust anybody. Not anybody. And the more that I care about someone, the more sure I am they're going to get tired of me and take off."
Cath is having a difficult transition to her freshman year of college after her sister Wren suddenly wants space and doesn't want to be recognized as her twin anymore. Cath uses writing to escape, focusing on her highly-followed Simon Snow fanfiction page. She doesn't know how to cope with the series ending soon or the resurfacing of old familial issues, such as her dad's manic disorder and her mom's abandonment. Fortunately, Cath's roommate Reagan introduces Cath to her goofy ex-boyfriend Levi, who encourages Cath to write and find her voice. Rowell seamlessly weaves the main storyline with the magical world of Simon Snow. Cath's journey will inspire readers to see the good in their own lives and find the strength to persevere even when times are hard.
---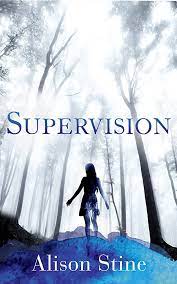 "At home, I was mocked. I was made fun of. But here, I was ignored. I was invisible. This was worse."
After Esmé's crush and fellow scholarship kid tells her he loves her, he disappears without a trace. Esmé investigates the subway graffiti he left behind and falls off the platform. Esmé's sister, nicknamed the Firecracker, reaches her limit after the accident and sends Esmé to live with their eccentric grandmother in a dilapidated and strange mansion in rural Pennsylvania. Suddenly, odd things start happening: Esmé's grandmother leaves her at the train station, a boy sits on Esmé at school, and no one seems to be able to hear her talking. It's as if she's become invisible. But the only people who can see her are her new neighbors, Clara and Tom, who are…dead and think Esmé might be too. Supervision perfectly combines mystery and intrigue with an exciting paranormal flare.
---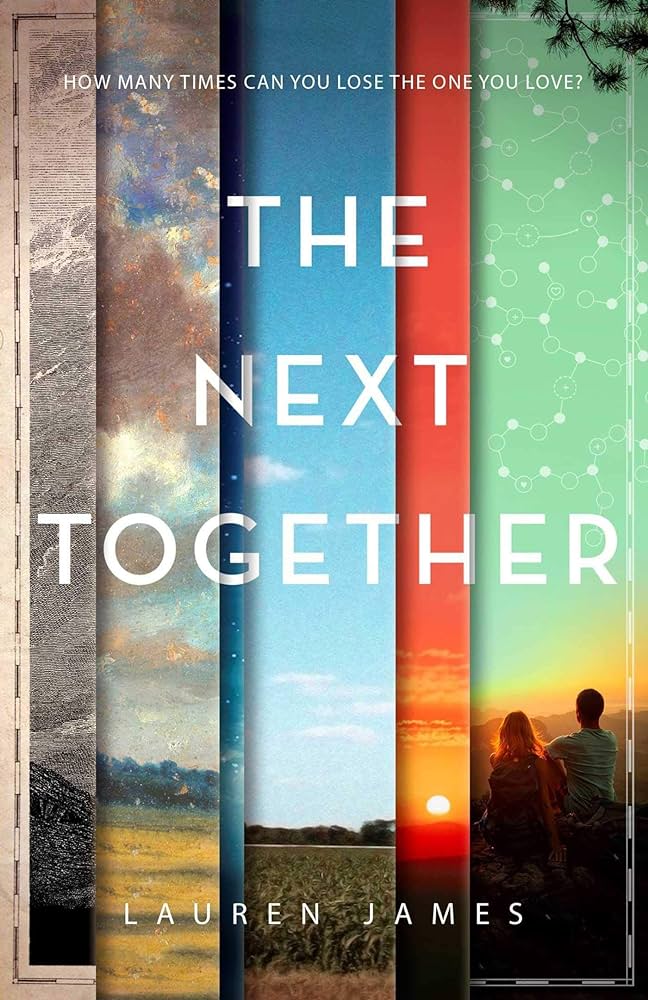 "Her stomach was in knots. She felt like something hugely important had happened, but she wasn't sure what. When her hand had touched Matt's earlier, she could have sworn something…There has been something."
Kate feels like she has met the retro Scottish Matt Galloway before, but this would be impossible. After meeting in the University of Nottingham biology lab in the year 2039, Kate investigates the nagging feeling of familiarity that won't go away. She learns about a terrorist attack by Katherine and Matthew Galloway in 2019. The picture is identical to her and the new boy but is from twenty years earlier, leading Kate to question why fate appears to reincarnate the pair every century before tearing them apart. The narrative follows parallel timelines to uncover the pieces to their tragic yet heroic love story, including the Siege of Carlisle, the Crimean War, 2019, and 2039, through diary entries, notes, historical documents, news articles, and prose. I particularly enjoyed watching Katherine and Matthew's love grow across multiple timelines within vastly different circumstances. The Next Together will keep readers engaged and thinking.
---
Tides by Betsy Cornwell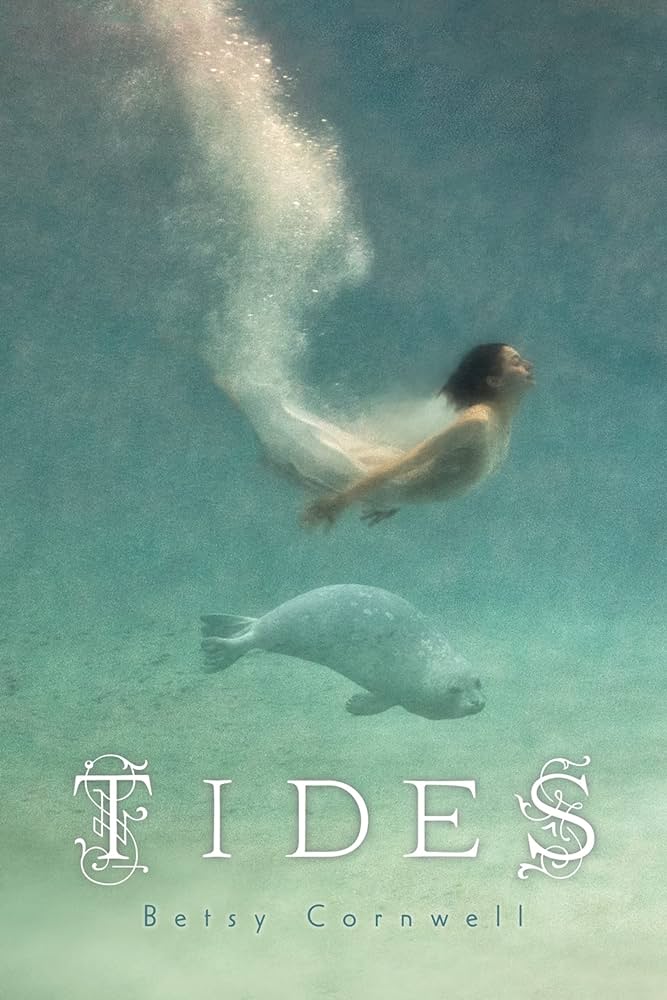 "It's the space between light and blue, land and sea, where the water is sometimes warm."
Noah dreams of one day becoming a marine biologist. He makes many sacrifices and takes an internship on a small, mysterious island in New Hampshire to support his goal. Lo, Noah's adopted teenage sister, comes with him to get away from their father's cruel comments to focus on her passion for drawing and tackle her struggles with bulimia. They stay with their grandmother, Gemm, who tells them a strange story about the selkies, mythical creatures described as half-seal and half-human. The creatures are pure and love to sing. The siblings' summer changes after Noah attempts to save a girl from drowning and gets more than he bargained for. The multiple perspectives in Tides offer something for every reader.
---
Emilee Ceuninck, Pine Reads Review Lead Writer & Editor