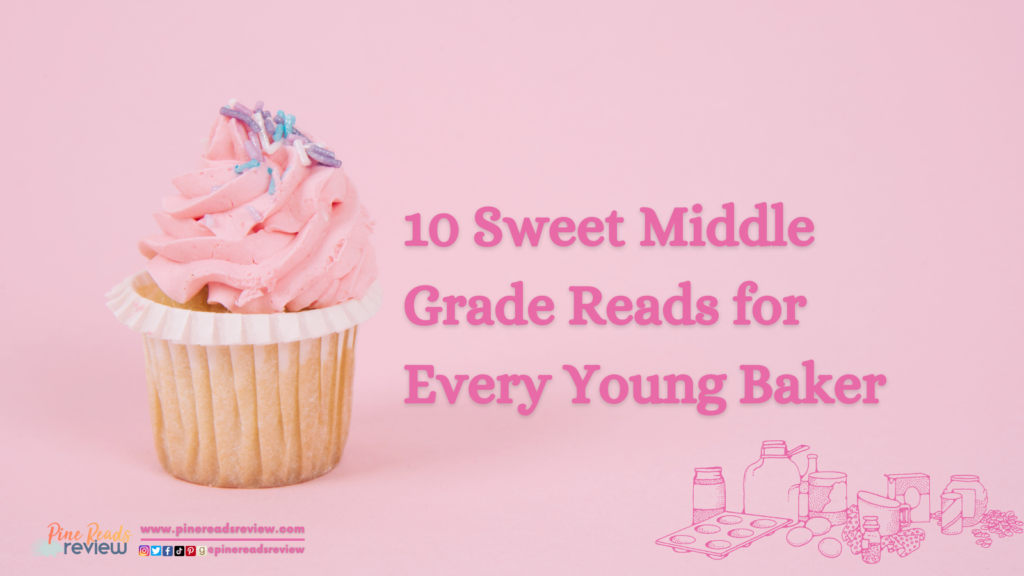 Who doesn't love treats and even sweeter middle grade reads? There is truly a baking-themed book for every aspiring young baker or reader with a sweet tooth. Check out each category below to find the story that is right for you or another hungry reader!
---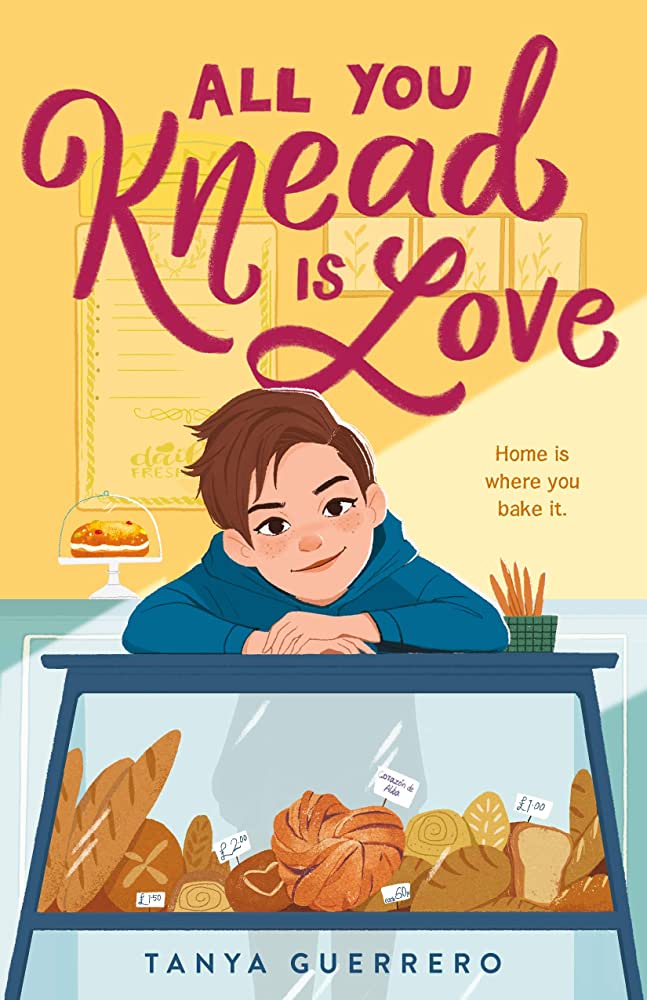 Featuring Travel, Resilience, and Diverse Representation
"It was the warmth of feeling wanted, of belonging, of doing something that mattered."

All You Knead Is Love transports readers straight to Barcelona, complete with scrumptious descriptions of famous landmarks, Catalan culture, and Spanish dialogue. When twelve-year-old Alba is sent to Spain to live with her estranged Abuela Lola for the summer, she spends the days leading up to her departure dreading the trip. Back home, Alba's father is an abusive alcoholic, and she cannot understand why her mother stays with him. But in Barcelona, Alba finds love, learns how to be confident in who she is, discovers a new side of her mom, and develops a strong passion for baking bread. Bakers can pick up tips on the precise process of making bread and learn authentic bread-making terms. Readers will also be on the edge of their seats to discover what Alba, with the help of her new best friends and family, proposes to save the bakery El Rincón del Pan after financial struggles threaten to board up the one place Alba can heal and be happy.
---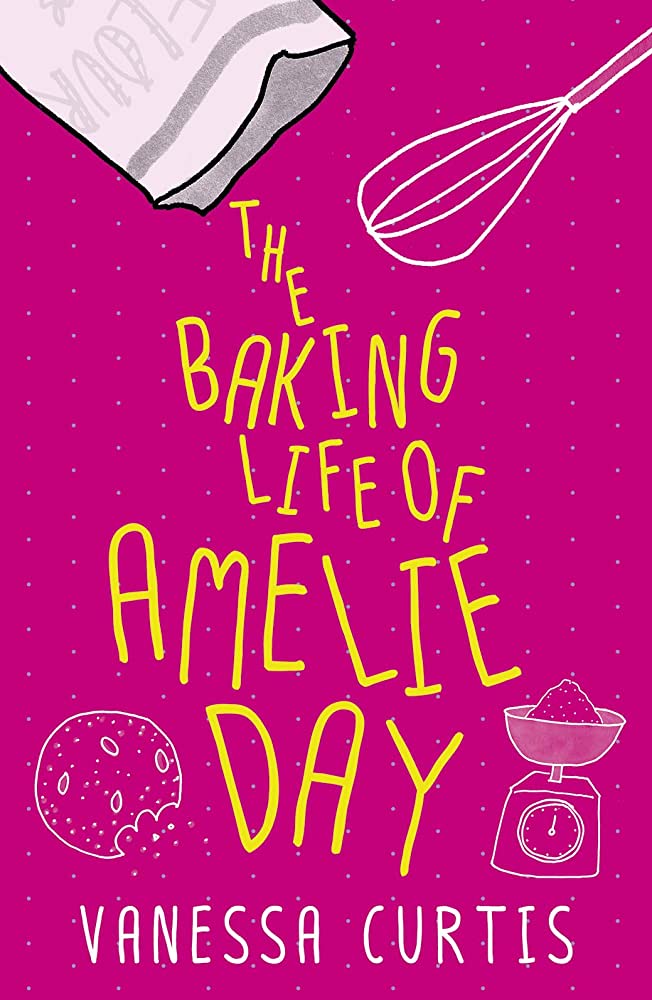 Featuring Cystic Fibrosis and Chronic Illness Representation
"I live to bake. My life would be empty without it. Most of the time there's only one thing on my mind: Flour Power."

I devoured The Baking Life of Amelie Day in one sitting, captivated by the shocking twists and turns and happenings of Amelie's life. Thirteen-year-old Amelie is not your average kid; she suffers from Cystic Fibrosis, a rare chronic condition that impacts her daily life. Baking serves as Amelie's escape, so when she has the chance to compete as a quarter-finalist in America's Best Teen Baker, she cannot miss out on the opportunity at any cost despite her deteriorating health. Amelie's condition is not sugar-coated and offers readers a realistic portrayal of what it is like to live with a chronic illness. However, The Baking Life of Amelie Day emphasizes that Amelie feels the same emotions as others and lives a mainly normal life, including spending time with her loving and supportive boyfriend Harry and BFF Jenna. Some topics may be difficult for younger readers, such as the discussion of mortality, but I appreciated Amelie's ambition to keep going even in the face of adversity. Readers will enjoy her trendy recipes included at the end of chapters, along with the backstage glimpse at competing in a baking competition.
---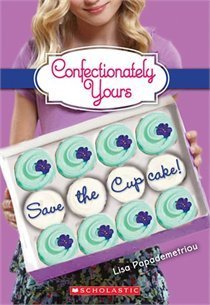 Featuring Divorced Parents and Celiac Disease Representation
"Cupcakes make people happy."

Seventh grader Hayley has experienced immense changes over the past year between her parent's divorce and relocating to her grandmother's British tea house. Yet, she is in store for even more: her dad's new girlfriend Annie, the increasing distance with her best friend Artie, her new feelings for her other hot-head best friend Marco, and new opportunities. Throughout it all, baking and helping Gran in the tea house become Hayley's happy place as she develops her own unique treats like french toast cupcakes and traditional Chinese moon cake cupcakes. But what happens when the school proposes a ban on all sweets? Can Hayley and her new friend Meghan save the cupcake? All of the recipes integrated within the story are included at the end of each chapter, including many gluten-free recipes that Hayley makes for Meghan to accommodate her Celiac disease. The novel features confession chapters, which are used effectively and help to humanize Hayley through honest, funny, and relatable inner monologue. Save the Cupcake is a must-read featuring diverse representation, tackling difficult themes, and, of course, celebrating all types of cupcakes.
---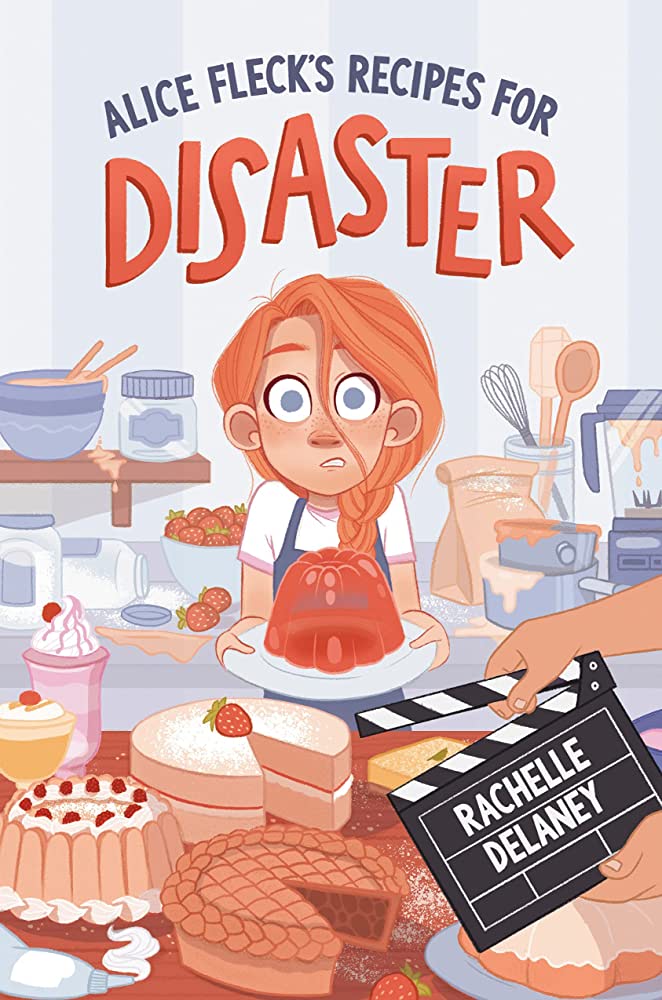 Featuring Victorian History and Suspenseful Mystery
"'It's risky business, opening your heart. And your kitchen. You have to be very brave.' There it was again, that word. It was everywhere these days."

When Alice's dad's new girlfriend, Hana, signs the father-daughter duo up to compete on the laid-back TV show Culinary Chronicles at the weeklong Victoriana festival, Alice is not amused. However, things quickly go from bad to worse when contestants learn the show has been revamped into Culinary Combat, a cutthroat kitchen battle led by Tom Truffleman, the fiercest judge in the industry. What happens when mysterious things start happening during the Victorian-themed cooking competition? Alice will have to investigate with her new friends Tavi and Sherlock Holmes-loving Henry to learn if it is sabotage. Alice Fleck's Recipes for Disaster gives readers an inside look at what goes down behind the scenes of a cooking show. I loved the Victorian facts sprinkled throughout and watching as Alice grows and solves the mystery!
---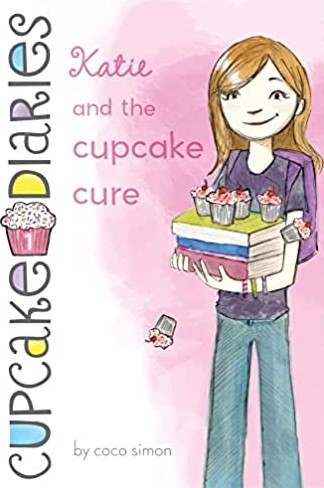 Featuring Positive Friendship Representation
"You know what would be the coolest club ever? A cupcake club! You don't have to be popular to join. You just have to like cupcakes."

Everyone around Katie seems to be rapidly growing up after starting middle school, especially her best friend Callie, who made new friends during the summer and even became a member of the newly-formed popular girl's club. Fortunately, Katie meets new friends who form their own cupcake club and become the stars of the school's fundraiser. The girls learn the key to lasting friendship while also undergoing all of the life changes middle school brings, including boy-girl relationships, riding the bus to school, overprotective parents, and mean girls. I appreciated how the group always had each other's back and stood up to bullies. The graphic novel format easily displayed a visual of the baking process and offered real baking tips readers can practice. Katie and the Cupcake Cure is a fast and meaningful read about starting middle school.
---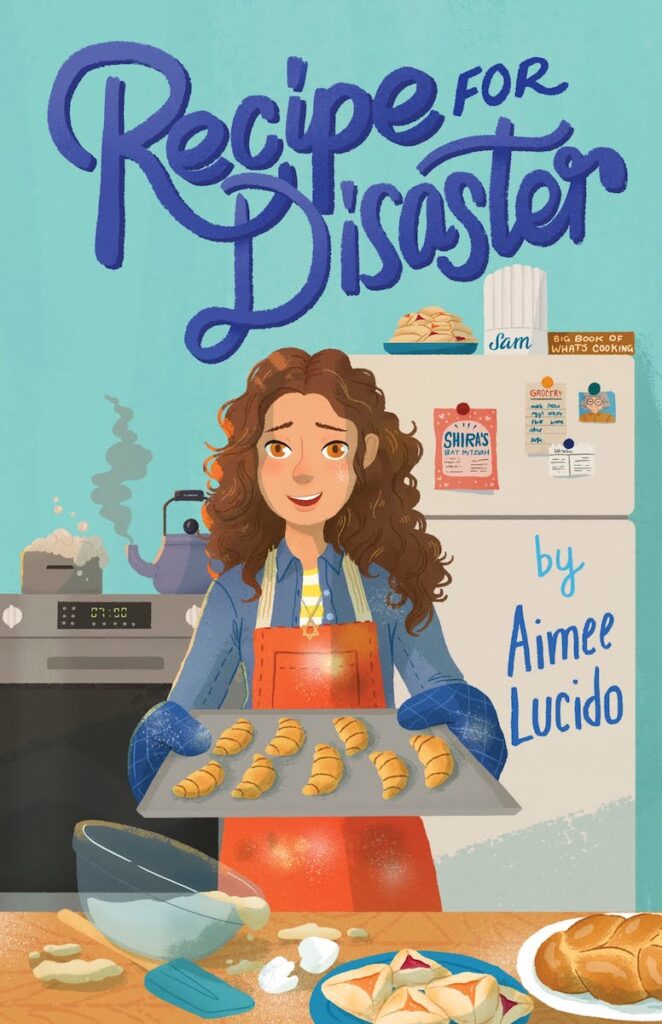 Featuring Jewish Representation
"Food is more than just food to us. It's a celebration. It's a religious practice. It's our culture, our family. It's a metaphor."

Recipe for Disaster tackles the question of what makes a person religious and displays some of the division and hate that can come from religion. Hannah is not sure if she really is Jewish or what it means to be Jewish. Her grandma, Mimi, inspires Hannah to explore her Jewish roots and practice Hebrew to have her own bat mitzvah. However, Hannah's devoted Jewish friends do not understand Hannah's desire to become Jewish, and neither does her mother who has mysteriously renounced Judaism and no longer speaks to her Rabbi sister. Told through a combination of prose, poetry, Hebrew translations, and hand-written traditional Jewish recipes, the novel captures the pain of loss, the importance of forgiveness, and the understanding that one size does not fit all.
---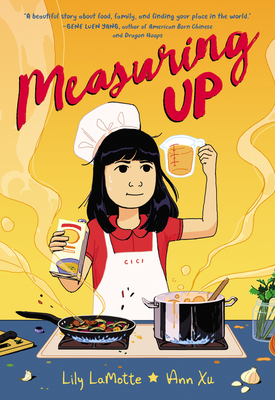 Featuring Taiwanese Representation
"I thought I was so different from my friends but…we're more alike."

Measuring Up is a fun exploration of identity and culture you do not want to miss! When Cici moves from Taiwan to Seattle, everything is different, and she dearly misses her grandmother, A-Má. However, Cici regains hope when she has the opportunity to enter the Platinum Jr. Chef Cooking Contest to try to win the money for a plane ticket to fly A-Má to Seattle for her seventieth birthday. Her dad's mantra is "good grades, good college, good job," but what if Cici's passion is in the kitchen, learning how to combine A-Má's heat, Julia Child's recipes, and her own soul into vibrant dishes? Measuring Up tastefully describes Cici's transition to the United States but does not shield readers from the common misconceptions about Asian cultures and the strangeness of American customs. The graphic novel format will keep readers hooked to see every stage of the cooking process.
---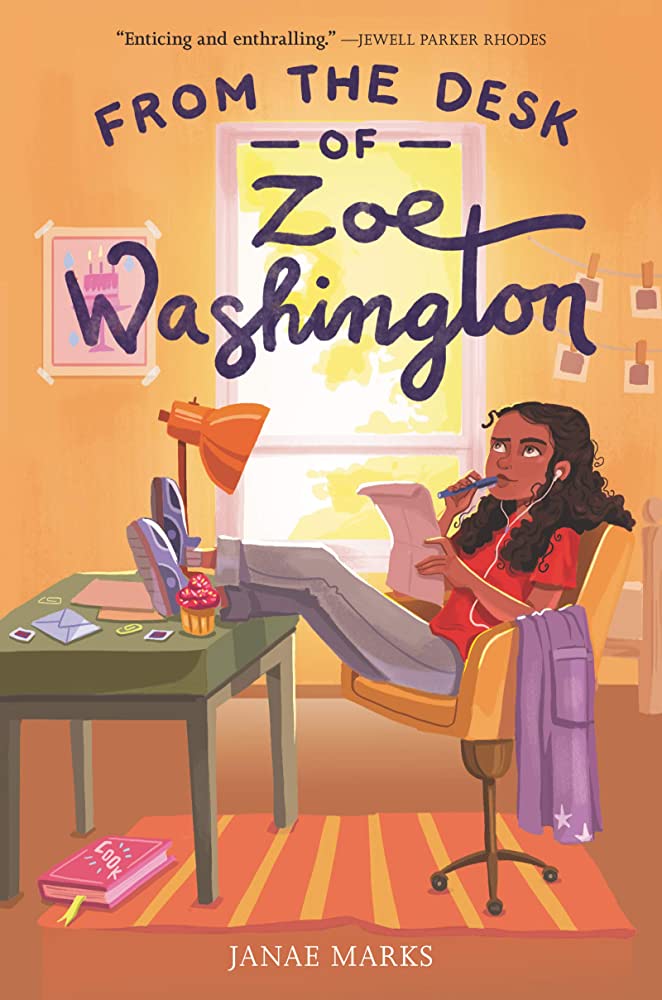 Featuring Criminal Justice System Representation
"Maybe the pencil marks couldn't be erased, but at some point, you could decide to turn to a new page."

From the Desk of Zoe Washington is about more than just baking; it highlights some of the injustices within the legal system and tackles topics such as systemic racism and forgiveness. On Zoe's twelfth birthday, she finds a letter from her inmate father and begins a correspondence with him to explore who he really is. Simultaneously, Zoe enhances her baking skills as an intern at Ari's Cakes and creates her own cereal cupcake recipe in hopes of auditioning for Kid's Bake Championship! Zoe also rekindles her friendship with her neighbor, Trevor, and has a heartwarming relationship with her grandmother.  I appreciated the inclusion of the Innocence Project and the diverse representation, including a blended family. From the Desk of Zoe Washington offers young bakers both a slice of the enjoyment of creating new recipes and a glimpse at the criminal justice system.
---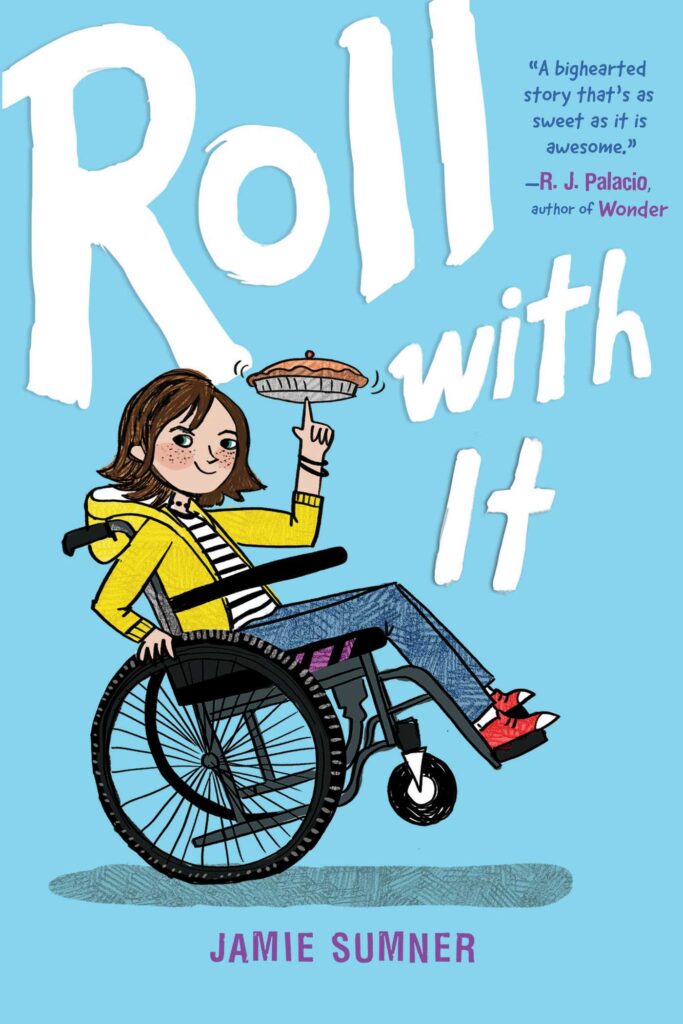 Featuring Cerebral Palsy and Disability Representation
"I'm my best self when I'm baking. I'm patient and I'm not nervous and I'm good at it. And so now I'm trying to be great at it."

Ellie was born with cerebral palsy, a neurological condition that confines her to a wheelchair, but her love of baking keeps her strong. When Ellie's grandpa's dementia accelerates, Ellie and her mom pack up and move to Oklahoma to help her Mema care for him. Starting over is scary for Ellie, but with her new friends and determination, along with physical therapy from the new gym teacher, everyone has a chance to grow. However, what happens when Ellie cannot decide what pie to make for the church bake-off she's always dreamed of entering? Roll with It thoughtfully represents disabilities and shows readers how to always look on the bright side and stay optimistic.
---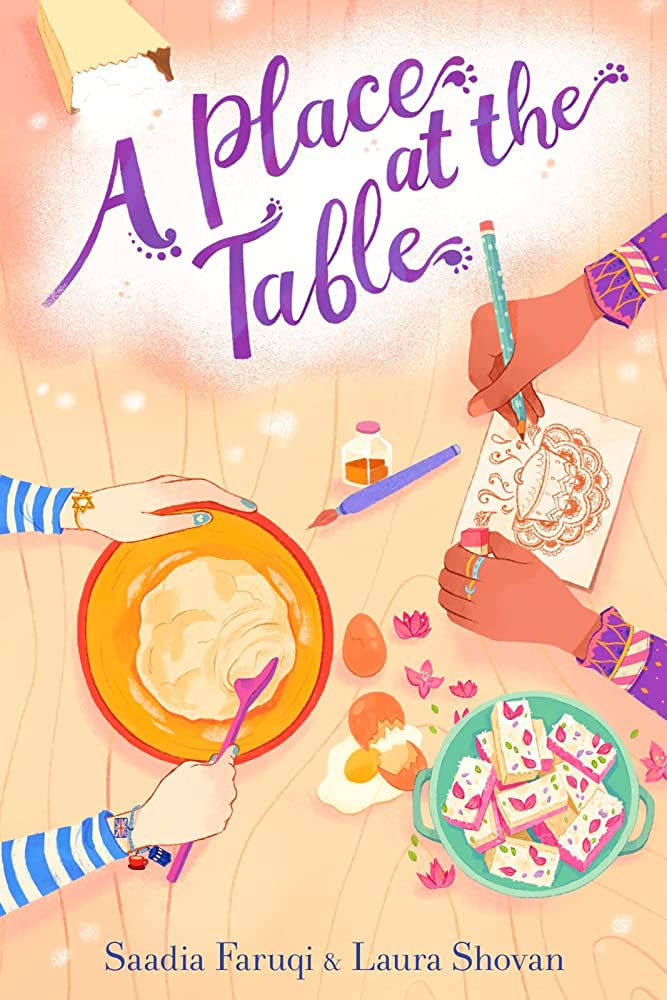 Featuring Multicultural and Immigration Representation
"I realize we all hide some parts of ourselves, crowding them into our bedrooms, where only our best friends can see."

Told through two distinct perspectives, seemingly opposite sixth graders Sara and Elizabeth find each other during the trials of middle school and life. A Place at the Table stirs together big themes of immigration, discrimination, depression, and forgiveness into one cohesive heartwarming read that answers what it means to be an American when one of your parents is not one. Unsure of where she belongs, American-Pakistanian Sara is tired of food and cooking, especially when financial struggles hit her family. Jewish and half-British Elizabeth fights to keep her growing family together after the death of her Nan and the onset of her mom's depression. But new friendship, after-school cooking classes led by Sara's mom, and the International Foods Competition might just be the secret ingredients. I loved the bicultural representation and accurate friendship portrayal that all readers can enjoy!
PRR Writer and Editor, Emilee Ceuninck