Storytime at Littlest Bookshop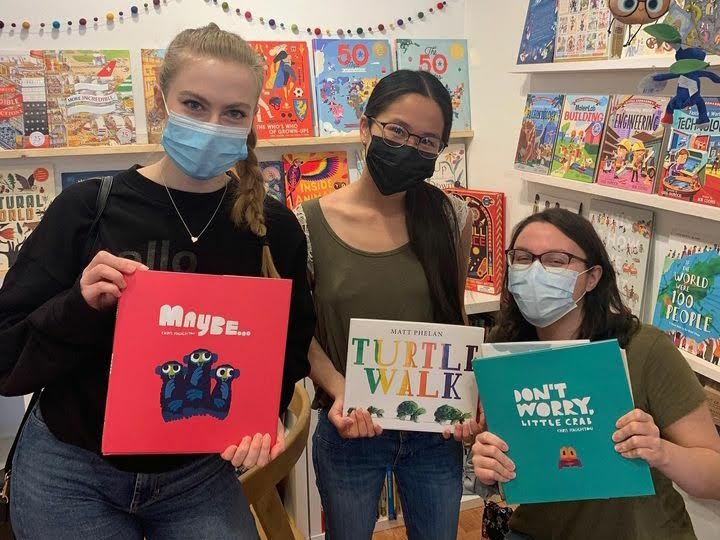 During Spring 2022, Pine Reads Review partnered with local Tucson bookstore Littlest Bookshop to do Storytime on Saturdays.
Each weekend, PRR interns Sophie Applin, Erika Brittain, and Emily Pimental went out to Littlest Bookshop (LBS) and read to a group of children. Kids ranging from toddlers to elementary school were accompanied by parents and grandparents. Each book that the interns read was available to buy at LBS. LBS also featured a table with printed out reviews from PRR, as well as the books the reviews were about. During the summer, PRR intern Emily took over the weekly readings.
Storytime at LBS ended after Summer 2022.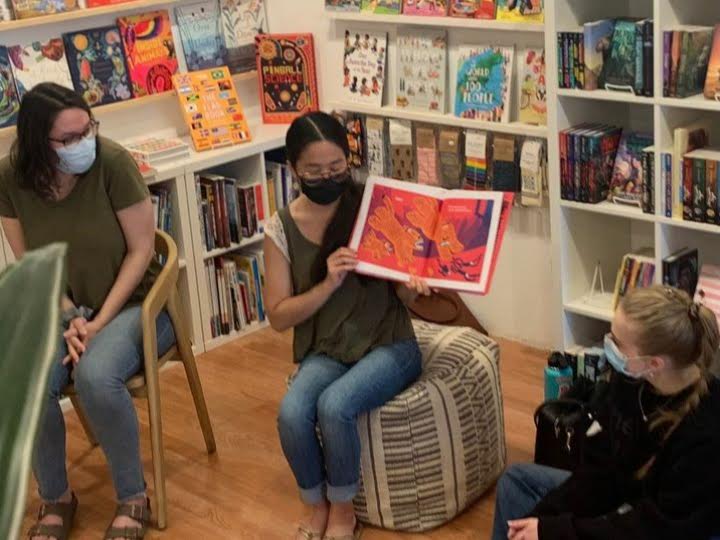 Want to learn more about The Littlest Bookshop? Visit their website here!
---