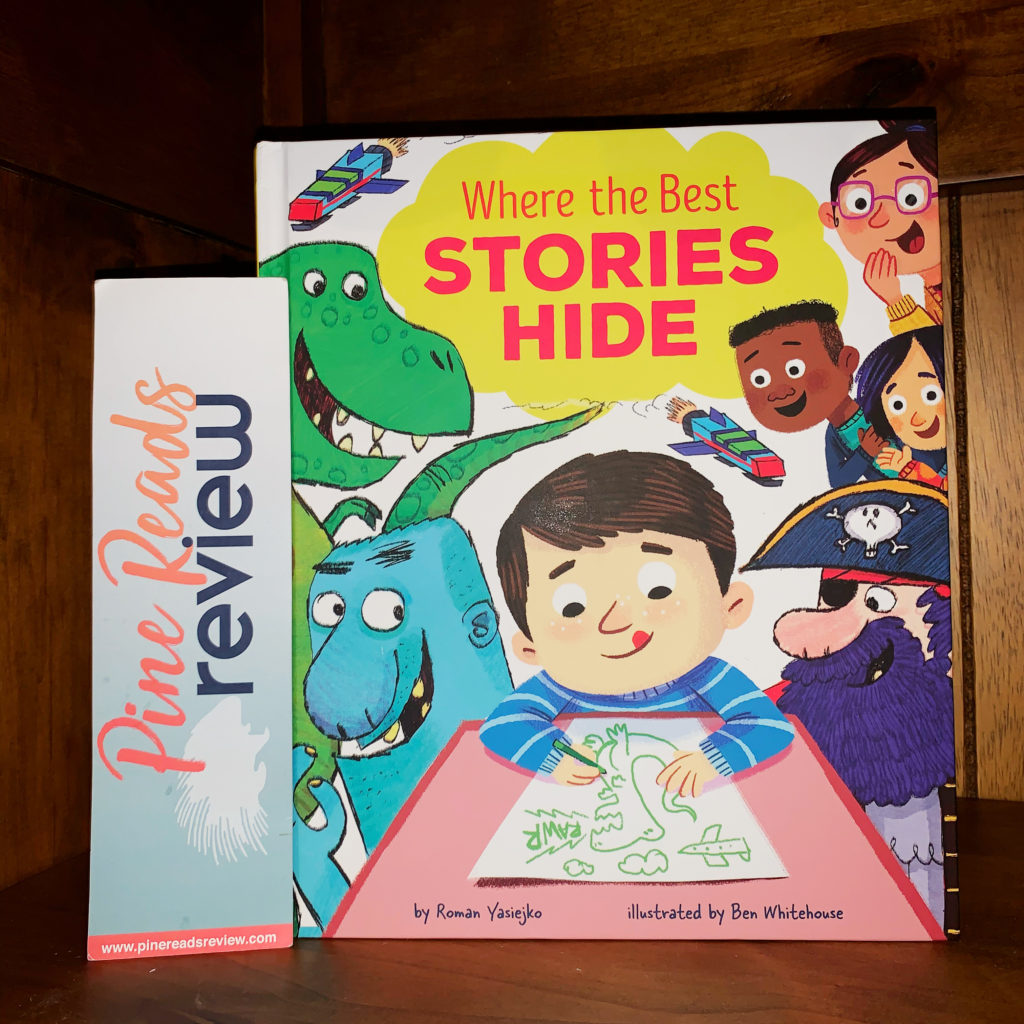 Where the Best Stories Hide by Roman Yasiejko
Illustrated by Ben Whitehouse
Beaming Books, 2020, 32 pages
About the Author: Roman Yasiejko went from doodling as a child to drawing and designing buildings as an adult. He's an architect who lives in upstate New York with his wife, Rosemarie (and their stealthy cat, Misty). They have two adult sons and two young grandchildren to whom he loves reading stories.
About the Illustrator: Ben Whitehouse lives in Chepstow, Wales with his girlfriend, Yvonne, and their crazy border collie named Sparrow. He worked in the animation industry as a character designer, animator, and stop-motion puppet maker before finding his happy feet within the world of illustration.
Illustrator Social Media:
Twitter: @stopmotionben
Instagram: @stopmotionben
YouTube: @theartofstopmotionben
"So that's what they did for the rest of the day. They doodled and colored and giggled away. And Nicholas, well—you know what he did? He showed everyone where the best stories hide."
Where the Best Stories Hide is a story of an imaginative little boy named Nicholas who, armed with his box of crayons and a mind chock-full of creativity, teaches his class the significance of coloring outside of the lines. When his teacher insists that he demonstrate his stories on the whiteboard, his inventiveness takes control and he pours out the sustenance of his imagination—inspiring the rest of his class to do the same and reminding his teacher that childhood is full of color and expression.
This story is a wonderful example of the importance of imagination in an often cookie-cutter world where the arts are sometimes put on the back burner. This lovely picture book is brimming with wonderful illustrations that truly bring Nicholas's creativity to life and a cheerful, rhyming tempo that will appeal to both children and parents. Adult readers will be reminded of the imaginative spark of childhood while children will be inspired to remember the stories that they carry within.
PRR Writer, Machaela Raney
Pick up your own copy today!