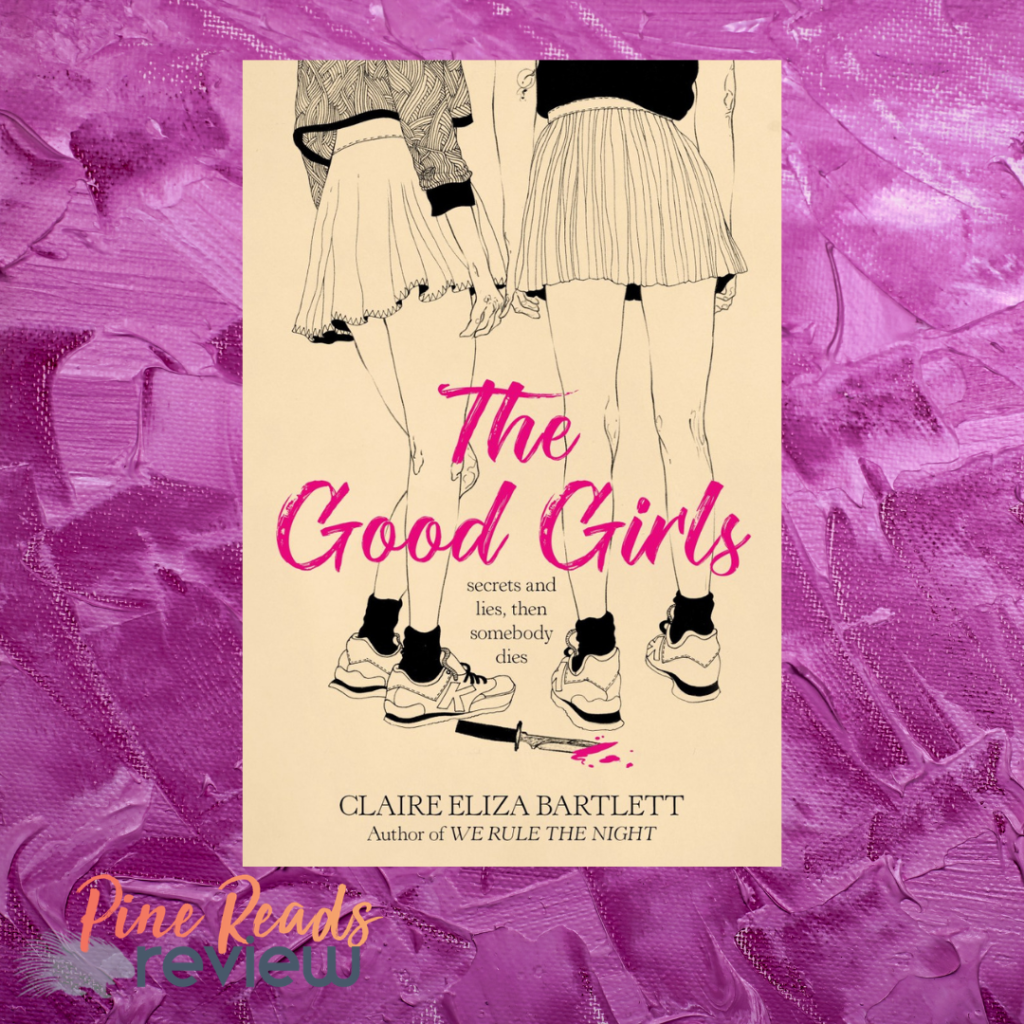 The Good Girls by Claire Eliza Bartlett
Harper Teen; Releases December 1, 2020; 368 pages
Content warnings: Murder, rape, sexual assault, drug abuse and underage drinking.
About the Author: "I am a writer and tour guide in Copenhagen, Denmark. Though I originally come from Colorado, I left the US when I was eighteen and I haven't lived there since. More permanent stops on my travels have included Switzerland, Wales and Denmark. The arrival of a Danish husband has somewhat cemented my living situation, but I get my travel in smaller doses these days. I like to write fantasy, mostly, though I dabble in soft sci-fi. My short stories are more adult, my novels more YA. I've studied history, archaeology, and writing. I like to take my inspiration from historical events, and the more unknown and inspiring the event, the better." (Bio and book cover taken from author's website.)
Twitter: @bartlebett
Website: https://authorclaire.com/ 
---
"The silenced. So many of us are. You don't see it, because we talk, but we make sure to talk only about the things that make you comfortable. The things that won't make you uncomfortable. We wouldn't want that."
When Jefferson-Lorne High School senior, Emma Baines, goes missing, rumors begin to circulate about her disappearance—and her possible death. Although, it wouldn't be the first time that a top student at Jefferson turned up dead. When the police interview the student-body, they begin to suspect three of Emma's classmates: Avery Cross, the cheerleader who spent the majority of her time with Emma; Gwen Sayer, another star student who was competing with Emma for a full-ride scholarship; and Claude Vanderly, the troublemaker with a police record. Will they be able to find the culprit before another student ends up dead?
As a captivating new YA thriller, The Good Girls kept me guessing the entire time. With every page turn came a new mystery, a new secret that revealed just enough to keep me wanting more. As I read further, I began to admire the courage and strength that Emma, Avery, Gwen and Claude shared. Once I started to put the pieces together, I realized that their decision for hiding the truth wasn't easy, but it was necessary—which led to a twisted revelation that would shock the entire town. After all, people aren't always who you think they are. The Good Girls is also a reminder of the current MeToo movement that has inspired so many, like these strong characters, to break their silence. This book is perfect for anyone who enjoys mystery thrillers with empowered female leads.
The Good Girls releases on December 1st, 2020.
(Pine Reads Review would like to thank NetGalley and the publisher for sending us an ARC in exchange for an honest review. Any quotes are taken from an advanced copy and may be subject to change upon final publication.)
PRR Writer, Karyme Cuadras