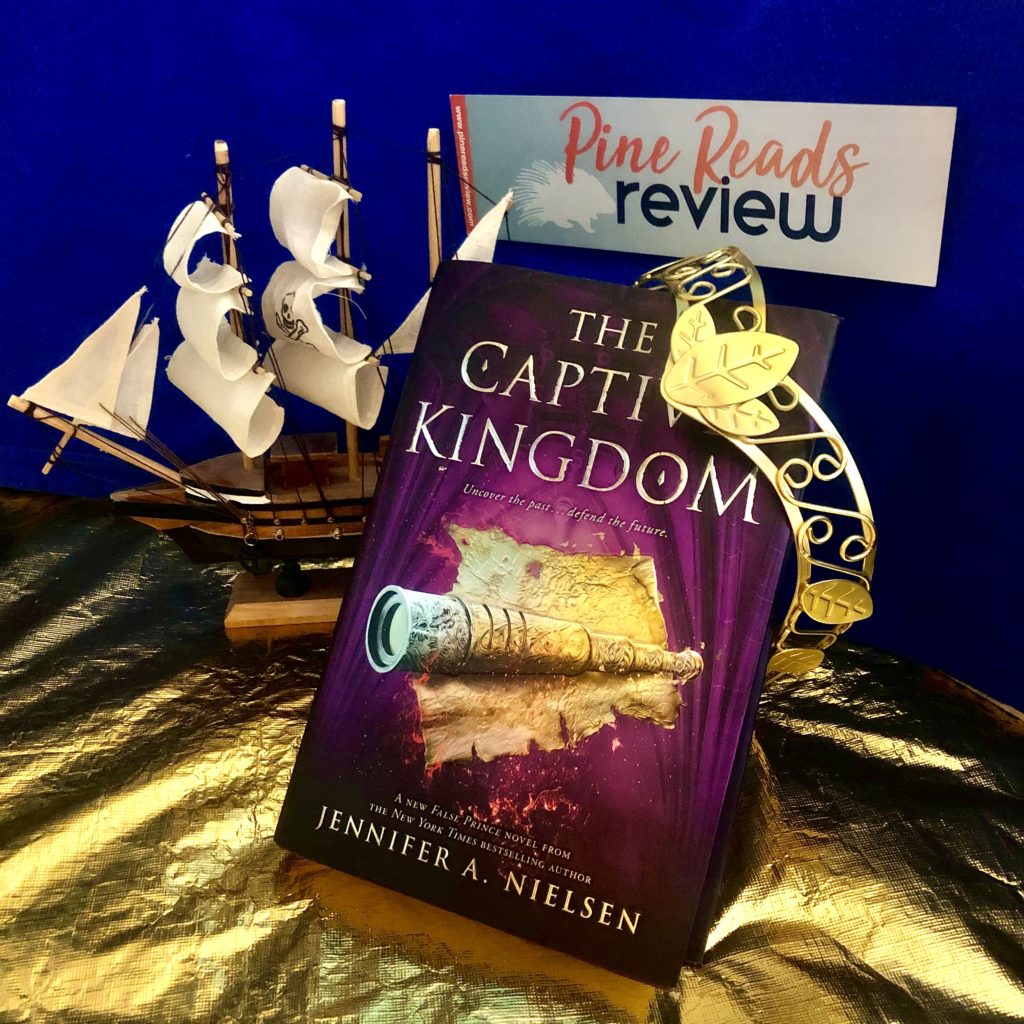 Warning: This review contains spoilers for the previous books in The Ascendance Series.
The Captive Kingdom by Jennifer A. Nielsen
Scholastic Inc.; 2020; 371 pages
Content Warnings: Violence, fire, death
About the Author: New York Times Bestselling author, Jennifer Nielsen, was born and raised in northern Utah, where she still lives today with her family, a dog that won't play fetch, and a cat that hallucinates. She is the author of The Ascendance Series, beginning with The False Prince; the Traitor's Game series; the historical novels Resistance, A Night Divided, and Words on Fire; and several other titles. She loves chocolate, old books, and lazy days in the mountains. (Bio taken from the author's website.)
Website: https://jennielsen.com
Instagram: @nielsenwriter
Twitter: @nielsenwriter
Facebook: @Jennifer A. Nielsen
Hashtags: #thecaptivekingdom #theascendanceseries
---
"Thoughts entered my mind, telling me that this was not a fight I could win, and I pushed them away…. Every risk I ever took, every leap of faith, every step into the darkness, was to prove to myself that I could overcome any challenge that came my way…. But I had rarely faced anything like this."
After a brutal war, the kingdom of Carthya is enjoying its hard-earned peace, and King Jaron is ruling with Imogen at his side. But when their ship is captured on a short trade voyage, Jaron finds himself battling for his life once again. Only this time, Jaron's enemies bring shocking news: his brother Darius is supposedly alive. While facing deception and threats at every turn, Jaron must uncover the truth of his past and fight once again to save the future of his kingdom.
This book is absolutely amazing. Jennifer Nielsen is a brilliant writer, and the characters are just as endearing and fun as in the first three books. It's hard to surprise me with a twist I didn't see coming, but this book did it again and again and again. With fantastically clever Jaron at the helm of this story, you're guaranteed a wild ride that will keep you guessing to the very last page. The book is wrapped in so much action and full of so many heart-pounding moments that it's almost impossible to set it down. Fans of this series should definitely dive headfirst into this book. I promise that you will not be disappointed.
PRR Writer, Wendy Waltrip
Check out our Throwback Thursday review of The Ascendance Series here!