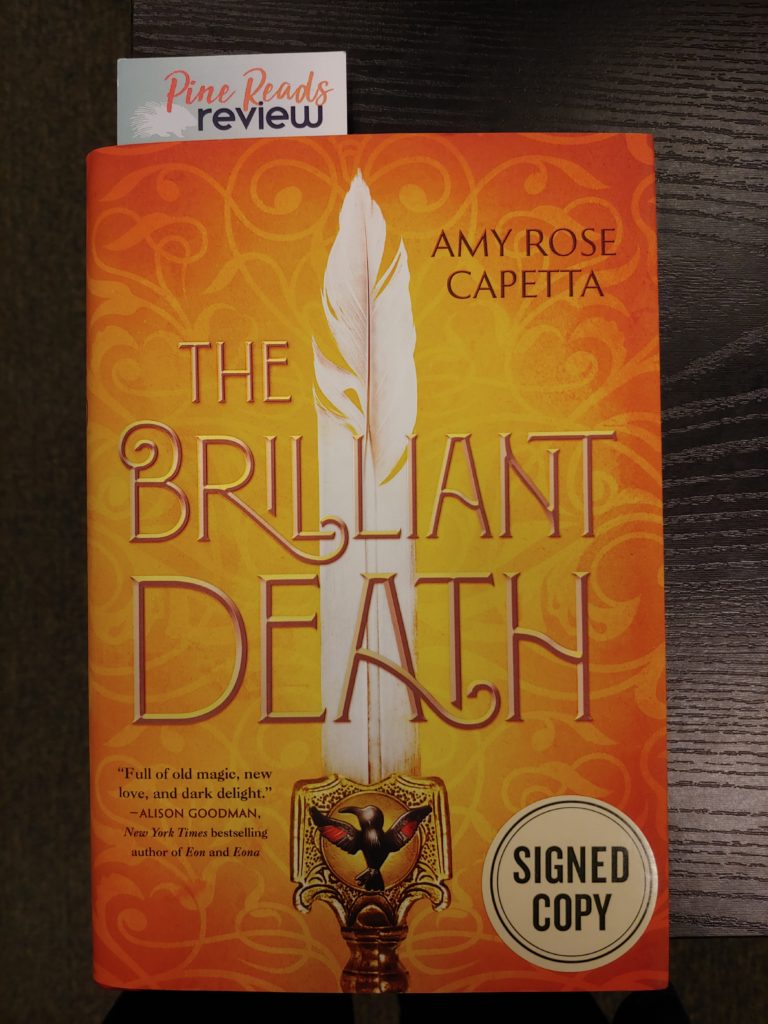 The Brilliant Death
Amy Rose Capetta
Hardcover, 352 pages
Published by Viking
Trigger Warnings: Death, murder, violence, with mild depictions of nudity and sexual situations
About the Author: Amy Rose Capetta has an MFA in Writing for Children & Young Adults from Vermont College of Fine Arts. She co-founded the Rainbow Writers Workshop (A workshop for LGBTQ+ YA and Middle Grade writers), and lives in Vermont with her partner and son. Her co-authored book, Once And Future recently hit shelves.
"But that's it," Cielo said. "We're not like them. Or rather, we are and we aren't. People hold a deep fear of complication."
This book is set in a fantasy version of Italy, where Teo is the only daughter of a well-respected family, and desperately wants to sit at its head. She has the power to change things, quite literally, and uses this to "get rid" of her father's enemies. When her father is indisposed, Teo decides to take his place in the den of wolves, for the good of the family, and to reach her own dreams.
To be honest, the world building and fantasy are not really the draw of the book. The real draw is the romance, between Teo and the shapeshifter named Cielo, which whom she shares sizzling chemistry. Cielo can change their shape at will, whether to an animal or to another gender, and Teo is desperate to learn this. It sparks a very interesting conversation about gender and gender roles, along with sexuality without being overt about it. It's just another part of the world and the experiences of these characters.
If you're only here for the fantasy and don't care much for romance, it would probably be best to skip it. However, if you're on board for a spicy relationship and some nice prose, this is the book for you.
PRR Writer: Michelle LeBar
GRAB A COPY TODAY!