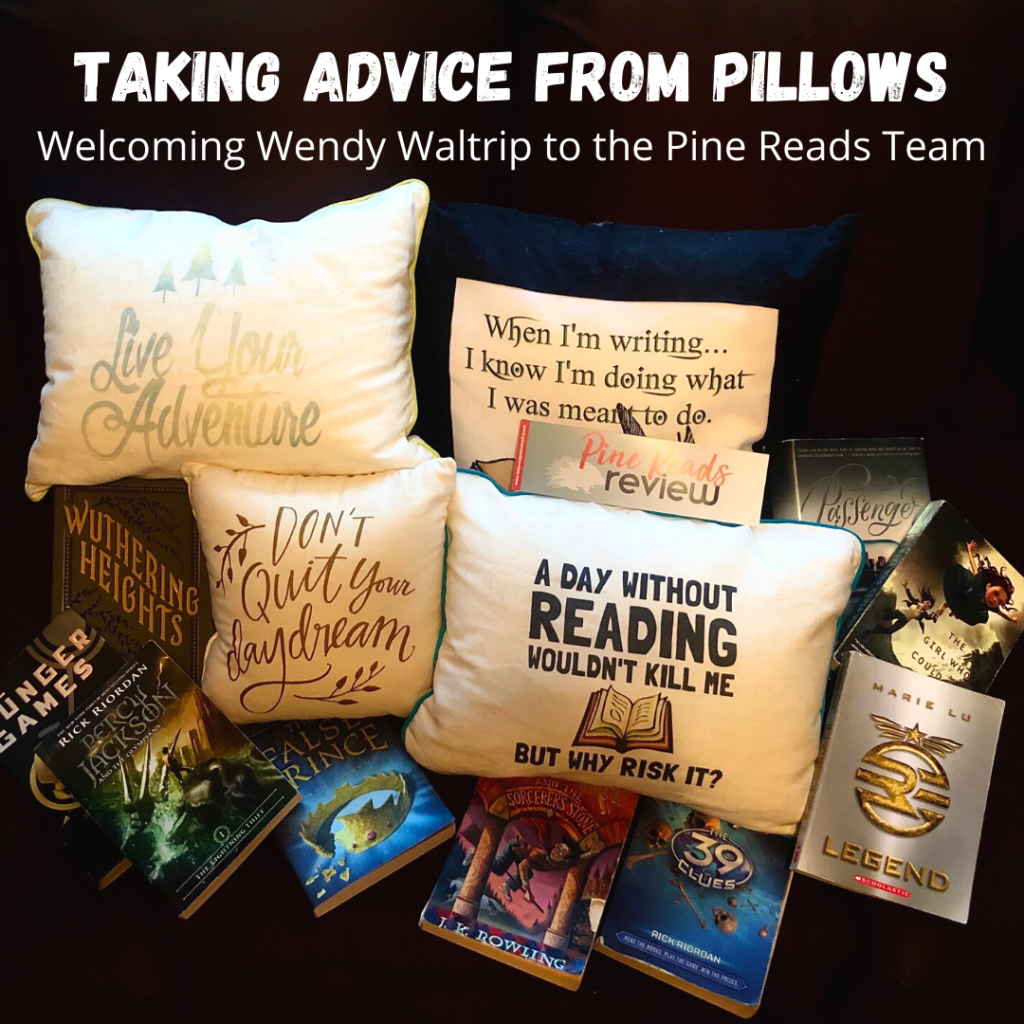 I have a pillow that says, "A day without reading wouldn't kill me, but why risk it?"
Now, I don't entirely recommend taking advice from inanimate objects (other than books), but this statement from my pillow has defined much of my life thus far.
I have always been a voracious reader. In third grade, I beat the school record for reading the most books, and the number of books I've read since then has only increased. I'm an introvert, so like a lot of people who prefer spending time alone than in herds of people, reading has always been an escape for me. I've traveled all over the world through books, as well as back in time and into the future. I've fought swashbuckling pirates and soared through the sky with birds. I've conversed with animals and fallen in love with fictional characters more times than I can count. Stated simply, I love reading.
That's why I ended up at Pine Reads Review, after all.
But I also have a pillow that states, "When I'm writing, I know I'm doing what I was meant to do." This pillow has led me down a twisting and turning path that hopefully will define the rest of my life.
I started writing novels when I was twelve years old, conveniently on my birthday. The short story my first book started out as became a full-length novel of 242 handwritten pages and then became the diving board for four other books in that series. Yes, that first series of mine is a bit rough when I look back at it now, but for a 12-14-year-old, it was pretty dang good.
And my writing only improved. To date, I have written eight full-length novels, and I'm currently working on my ninth and tenth. I'm not published just yet, although I have queried agents and hope to be published in the next couple of years. And just like my pillow describes, writing feels right to me. When I put pen to paper or fingers to keyboard and create fictional worlds, it does feel like that's what I was meant to do.
My final two pillows impart the wisdom, "Don't quit your daydream" and "Live your adventure." (I also have a pillow with a cat's face on it, but we won't talk about that.) The mantras on these pillows have inspired me to look for adventure in life, from studying abroad to living adventurously here at home. They've also inspired me to seek out pathways so that my daydream of becoming a best-selling full-time fiction author can become a reality. I've found a home in Pine Reads Review that embraces my love of reading and writing and that will help me take my first steps into the world of full-time jobs after I graduate. I'm so thankful for this opportunity and excited to spend time doing what I love.
And who knows? My collection of advice-giving pillows might one day include a pillow with the statement, "Find a job you love and you'll never have to work a day in your life." Because working with Pine Reads Review has already taught me that it's not work when it involves books.
PRR Writer, Wendy Waltrip