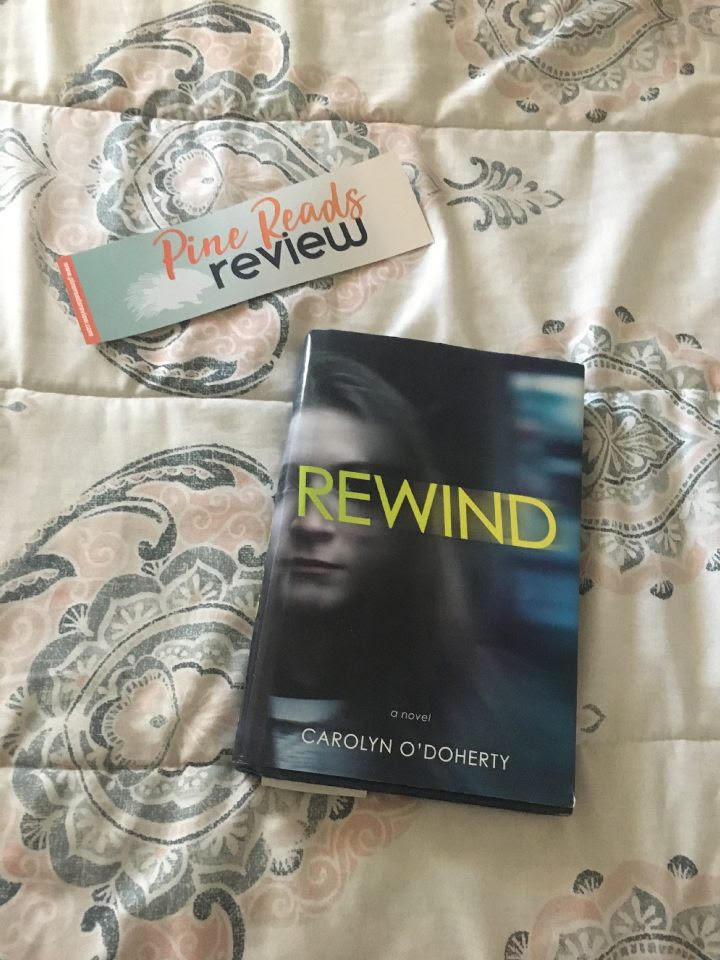 Boyds Mills Press, 2018
256 pages
Trigger warnings: Violence
About the author: Carolyn O'Doherty always wondered what it'd be like to freeze time which inspired the idea of creating the Rewind series. She's from Portland, Oregon and when she's not writing, she works with Portland nonprofits to develop affordable housing. The sequel to the Rewind series, Unleashed, will be released this fall and she's currently writing the third and final book. Check out our recent interview with her if you haven't already!
You can find more of Carolyn O'Doherty at:
carolynodoherty.com
Twitter: @carolynodohert1
Instagram: @carolyn.odoherty
"And then I freeze time. Everything stops. Sound disappears. The bright September air grows perfectly still. People turn to statues. A clutch of fall leaves, caught in a passing gust of wind, hovers a few inches above the pavement."
Alex Manning is a Spinner. And in her world, they're not really welcomed by anyone. Spinners have the ability to control time. Because of it, they are considered outcasts and a danger to society. However, the "kryptonite" to their powers is contracting a deadly "illness." This doesn't stop Alex though. Having no question of her future or fate, she focuses on working with her agent, Carson Ross, to track down a criminal. Until, she gets her first case of sickness and Ross offers her a mysterious, unknown cure. Now she has the chance to live, but when the truth demands to be revealed, Alex struggles to hide the secret and time that even she can't control.
The worldbuilding in the book is very detailed. O'Doherty bases the scenes off of real locations in Portland which show the genuity of the storyline and characters. The creation of the Spinners is a fresh idea on what it would be like to manipulate time. O'Doherty creates ways where stopping time can go beyond the stretches of imagination and specifically the character's beliefs involving their powers. Also, incorporating a crime investigation theme with freezing time is quite the creative detail in the story that shows the intensity of the plot. Not only is it engaging, but also a unique way of portraying a divided society and bringing it together.
This novel is action-packed with key moments of a teenage romance, mysteries to be solved and most of all, supernatural abilities. Classic fantasy lovers are in for an adventure with O'Doherty and Alex's story to be discovered.
PRR Editor, Allisone Doerner
Pick up your own copy here!