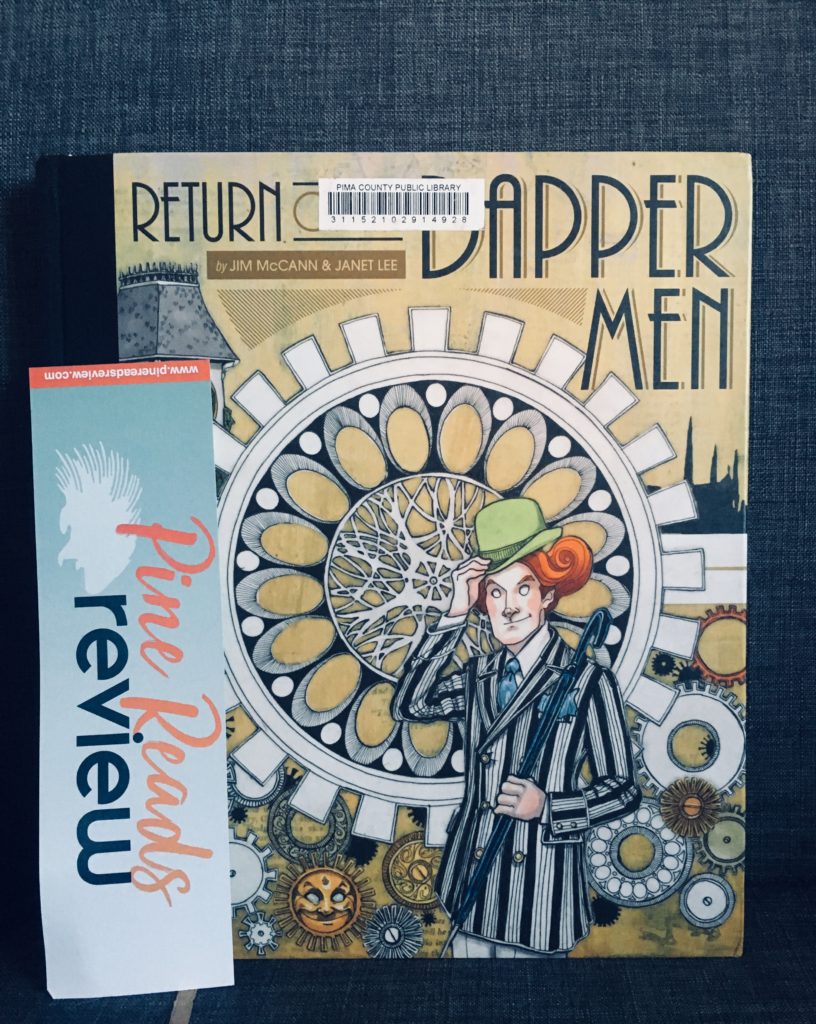 Return of the Dapper Men by Jim McCann
Illustrated by Janet Lee
Archaia, 2010, 144 pages
Trigger Warning: Mild Action and violence
About the Author: Jim McCann has a successful career in writing graphic novels. He's an award-winning writer who went on to create popular series such as Lost Vegas and Mind the Gap. Janet Lee is a New-York-Times-Bestselling Illustrator who may be known for her work in Jim Henson's The Storyteller and Emma.
"If Yesterday could be forgotten, did it ever truly exist at all? And if sleep never comes, then what is real and what is a dream?"
Long ago, a breath created the universe and the world of Anorev. This world would depend on time and numbers. Not just to tell daytime from the night, but to mark history and give meaning to tomorrow. But time had stopped, which left Andronev in a shallow existence. Children played but stayed playing. Robots worked but stayed working. Ayden and Zoe know that there is more to the world than what they see, but all they have is questions when 314 Dapper Men descend from the sky.
Return of The Dapper Men won Best Original Graphic Album and rightly so. The novel is highly imaginative and quickly takes young readers to a whole new world in need of rescue. Jim McCann's writing is adventurous and smart. Janet Lee's art not only compliments McCann's story but completes the sense of strange yet magical.
PRR Writer, Christopher Lee
Pick up your copy here!