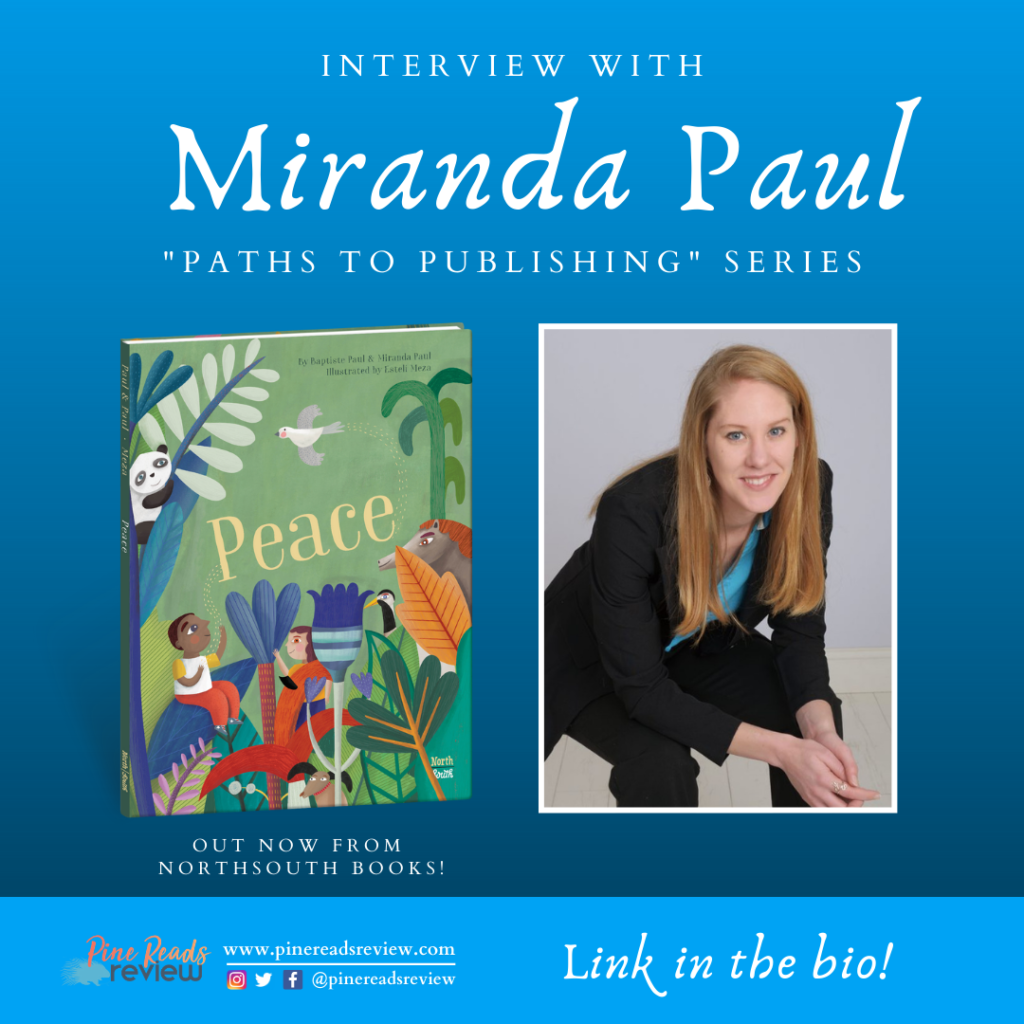 About the Author: "Miranda Paul is an award-winning children's author of One Plastic Bag and Water is Water, both named Junior Library Guild selections. Her titles have received starred reviews from School Library Journal and Publisher's Weekly in addition to being named to several recommended and "best of" reading lists. 10 Little Ninjas also was named an Amazon Best Book of the Month (August 2016). Miranda makes regular appearances at schools, libraries, and bookstores, and has been a guest presenter at the Library of Congress Young Readers Center along with environmental activist Isatou Ceesay. Miranda also serves as Mentorship chair for We Need Diverse Books™ (www.diversebooks.org), volunteers for Books for Africa, and is a regional advisor for the Society of Children's Book Writers (Wisconsin Chapter). She believes in working hard, having fun, and being kind. Learn more about her current and forthcoming titles at www.mirandapaul.com." (Bio and headshot from the author's website.)
Website: http://mirandapaul.com/
Twitter: @Miranda_Paul
Facebook: @AuthorMirandaPaul
Instagram: @mirandapaulbooks
---
"Paths to Publishing" is a new interview mini-series from Pine Reads Review. Join Hannah Miller and Wendy Waltrip as they chat with industry professionals from all backgrounds about the various ways to break into the literary world. Keep an eye on our website and social media for more updates on this ambitious project! Our next interview is with Make Way for Books, a local literacy non-profit, whose video will be posted on Friday, March 26th.
---
A huge thank you to Miranda Paul for the following interview where she chats about her work as both an author and agent with Erin Murphy Literary Agency, insights for aspiring writers, and her newest release, Peace (out now from NorthSouth Books), co-written with Baptiste Paul and illustrated by Estelí Meza. Read our review of this touching new picture book here.
PRR Assistant Directors, Hannah Miller and Wendy Waltrip
Don't forget to pick up your own copy of Peace!