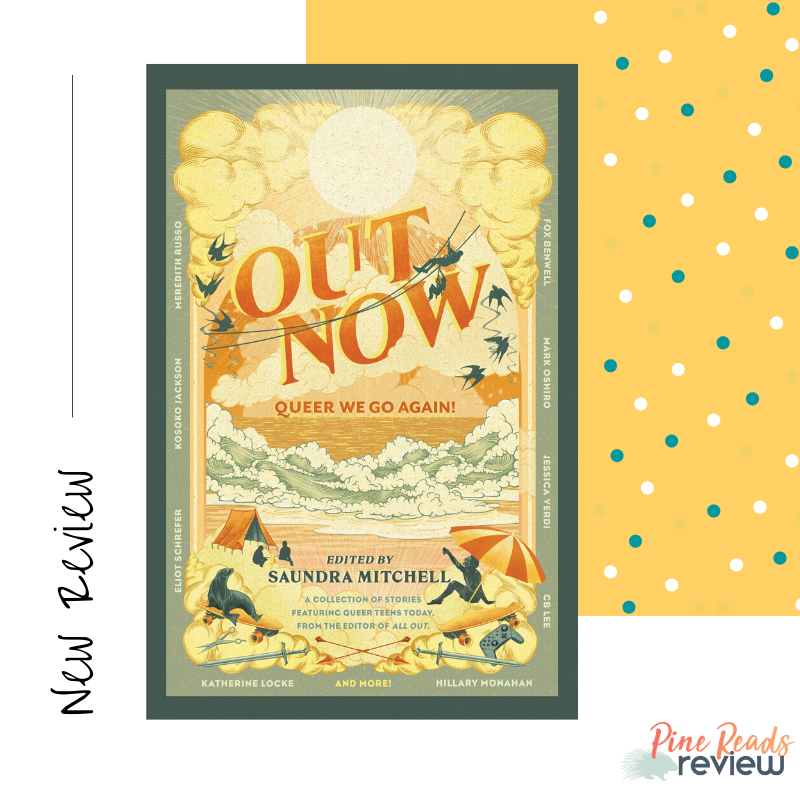 Out Now: Queer We Go Again! edited by Saundra Mitchell
Inkyard Press, 2020, 416 pages
About the Editor: Saundra Mitchell (she/they) has been a phone psychic, a car salesperson, a denture-deliverer, and a layout waxer. She's dodged trains, endured basic training, and hitchhiked from Montana to California. The author of twenty books for tweens and teens, Mitchell's work includes Shadowed Summer, All the Things We Do in the Dark, the nonfiction They Did What?! series, and two other anthologies for teens, Defy the Dark and All Out. She always picks truth; dares are too easy.
"He thinks of stories, and of seals, and how nobody ever really knows who they are or who they might be."
Out Now: Queer We Go Again! is a collection of seventeen short YA stories written by a group of diverse authors. From every corner of the LGBTQ+ spectrum, these stories cover almost all of it. No matter your reading preferences, there's probably something in Out Now to pique your interest.
It's difficult to review anthologies, as there are so many different aspects to examine. For the most part, this is a strong collection of short stories, interesting and well-written. A few stories that caught my attention for their solid writing and lovable characters were "Lumber Me Mine" by CB Lee, "A Road of One's Own" by Kate Hart, "Seditious Teapots" by Katherine Locke, "Star-crossed in DC" by Jessica Verdi, "One Spell Too Many" by Tara Sim and "Once Upon a Seastorm" by Fox Benwell. My favorite part about Out Now is that the stories feature queer characters with plotlines beyond simply having queer characters. Though perhaps the stories themselves are not as important as what the anthology overall is doing: providing teens with a volume of queer-positive stories featuring characters of all different gender, sexuality, and racial backgrounds.
PRR Writer, Caroline Ross
Pick up your own copy today!