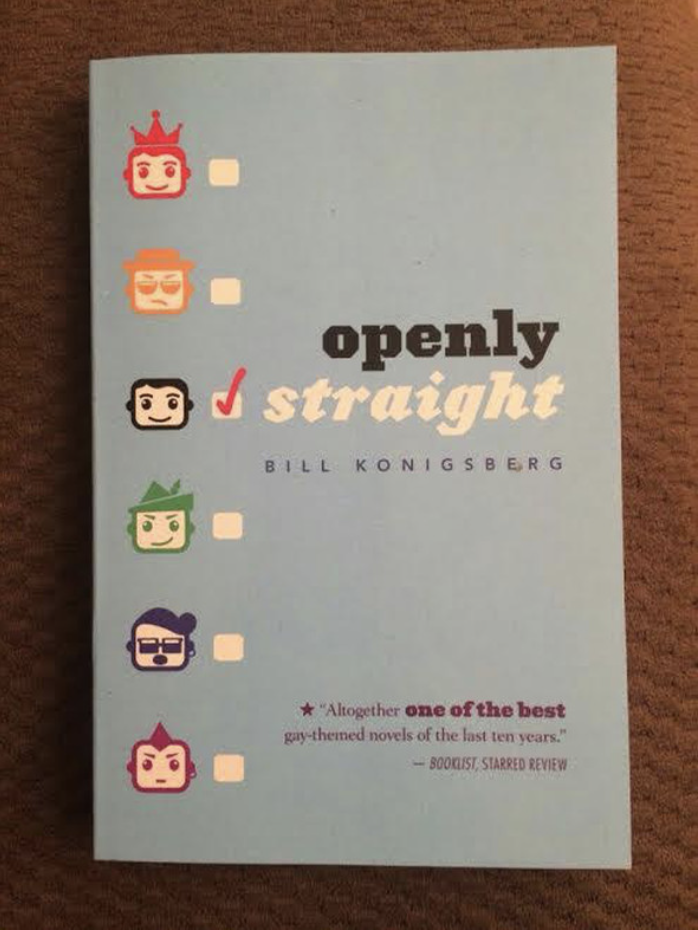 Openly Straight
By Bill Konigsberg
Arthur A. Levine Books, 2010
336 pages

Trigger Warning: homophobia

About the Author: Bill Konigsberg is the Stonewall Award-winning author of The Porcupine of Truth, Out of the Pocket, Openly Straight, and Honestly Ben. He lives in Arizona with his husband Chuck and their two dogs.
Bill Konigsberg's second novel, Openly Straight, follows Raffe Goldberg as he endeavors to go label-free at his new boarding school. Raffe's been out of the closet back home in Boulder, Colorado for years, but the attention it's gotten him—attention that only ever seems to see him as "the gay kid"—is starting to get old.
"You can do anything you want, but when you go against who you are inside, it doesn't feel good."
So instead of letting that continue when he transfers to Natick, a prestigious boy's school in Massachusetts, he decides to adopt a "don't ask, don't tell" policy where his sexuality is concerned. But when Raffe starts to fall for his new, but definitely straight friend Ben, living life "openly straight" becomes a lot more complicated than he bargained for.
Raffe's struggle with labels is one all too familiar for anyone who's been to high school, especially LGBT+ teens. Told with heart, wit, and brutal candor, Openly Straight will touch your heart. It may even teach you something about being honest, both with others and with yourself.
PRR Writer, Christy Duprey