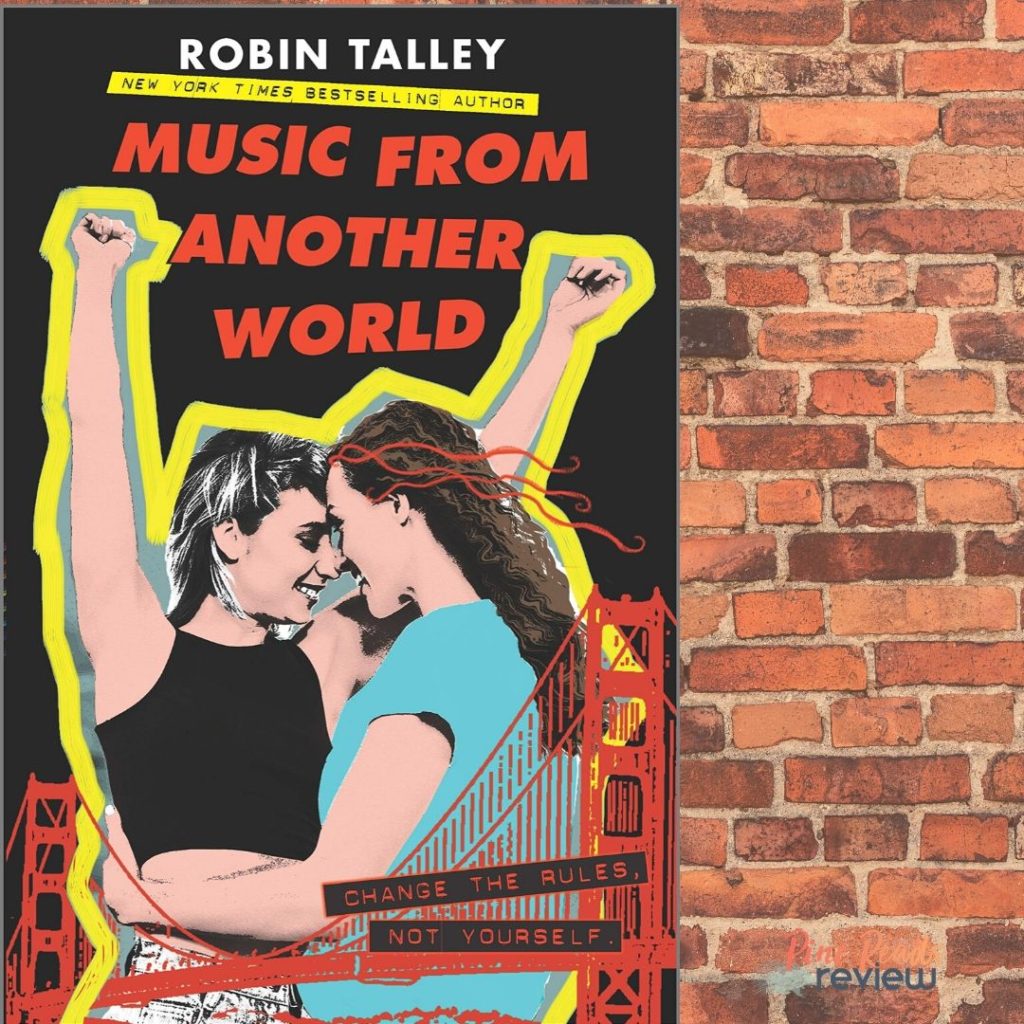 Music from Another World by Robin Talley
Inkyard Press, 2020, 384 pages
Trigger Warnings: homophobia
About the Author: Robin Talley is a queer author who grew up in southwest Virginia and now lives in Washington, D.C., with her wife and their kids. She did digital communications work for LGBTQ rights, women's rights, educational equity, and other progressive causes for fifteen years before she turned to writing full-time, and is now the New York Times-bestselling author of six novels for teen readers: Music From Another World, Pulp, Our Own Private Universe, As I Descended, What We Left Behind, and Lies We Tell Ourselves.
Instagram: robin_talley
Twitter: @robin_talley
Website: www.robintalley.com
"Do you ever think there might be this huge worldwide conspiracy to convince us that our lives will be perfect if we just do what we're supposed to do?"
Tammy Larson is a closeted lesbian surrounded by family and peers who want nothing more than to criminalize who she is and others like her. Sharon Hawkins isn't really sure what it is she wants. When the two are placed together in a pen pal project during the summer of 1977 between two religious California high schools—one in Orange County and the other in San Francisco—Tammy and Sharon develop an intense friendship as they both struggle to find their places in the world. Just when it seems like the world is collapsing around them, they find solace and strength in one another and their budding relationship.
Music from Another World is nearly impossible to set down once you start reading it. Told through a series of diary entries and letters, the reader gets a real sense for who Tammy and Sharon are as people rather than characters. I'm not sure that sticking to an entirely epistolary style throughout the novel was the most effective format, as I found myself being pulled out of the story at times when it seemed unlikely someone would write that way in their own diary, but Tammy and Sharon's story is riveting enough that I didn't even mind it when it happened. Besides telling the gripping story of two teenage girls, Talley also offers an intriguing look at this period in time and LGBTQ+ history. If you're craving a story that combines queer characters, punk music, family, politics and religion, give Music from Another World a try.
PRR Writer, Caroline Ross
Pick up your own copy here!